The Univer.se App currently supports macOS Big Sur (or later) and all iOS devices. BUT! Anyone can use Univer.se for Web.
You can create simple Link-in-Bio sites with Univer.se for Web. Universe for Web is a basic Universe Editor available on all devices. Go to web.univer.se to get started.
Univer.se is currently available on iOS devices running iOS/iPadOS 14 or later, as well as Mac devices running macOS Big Sur or later.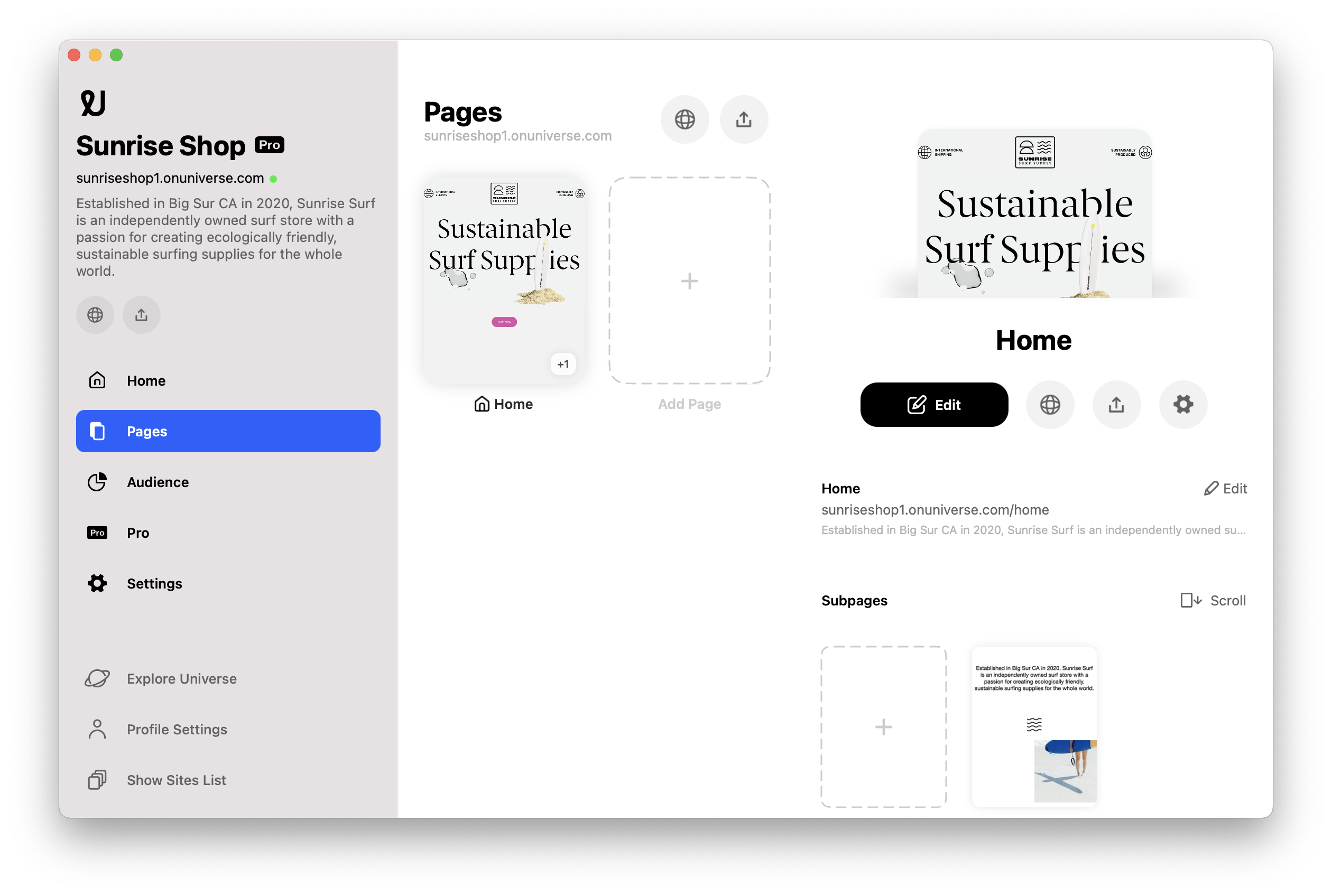 🌟Univer.se for Web is an option for non-Apple users that want to make a 'link in bio' website right in their browser without downloading anything. Learn more about Univer.se for Web here.
🌟 We don't yet support Android, but this is on our to-do list for sure! If you'd like to see Univer.se on Android, send a message to requestafeature@univer.se and we'll add you to the list.