Login to Universe using Sign in with Apple or your email/password
Universe 3.38.0 (and above) contain major authentication changes. Any legacy accounts that access the new version of the app will be required to provide updated login information.
You can create an account using Sign in with Apple or a more traditional email/password.
To access your sites on a new device, simply login using the method you chose on the old device.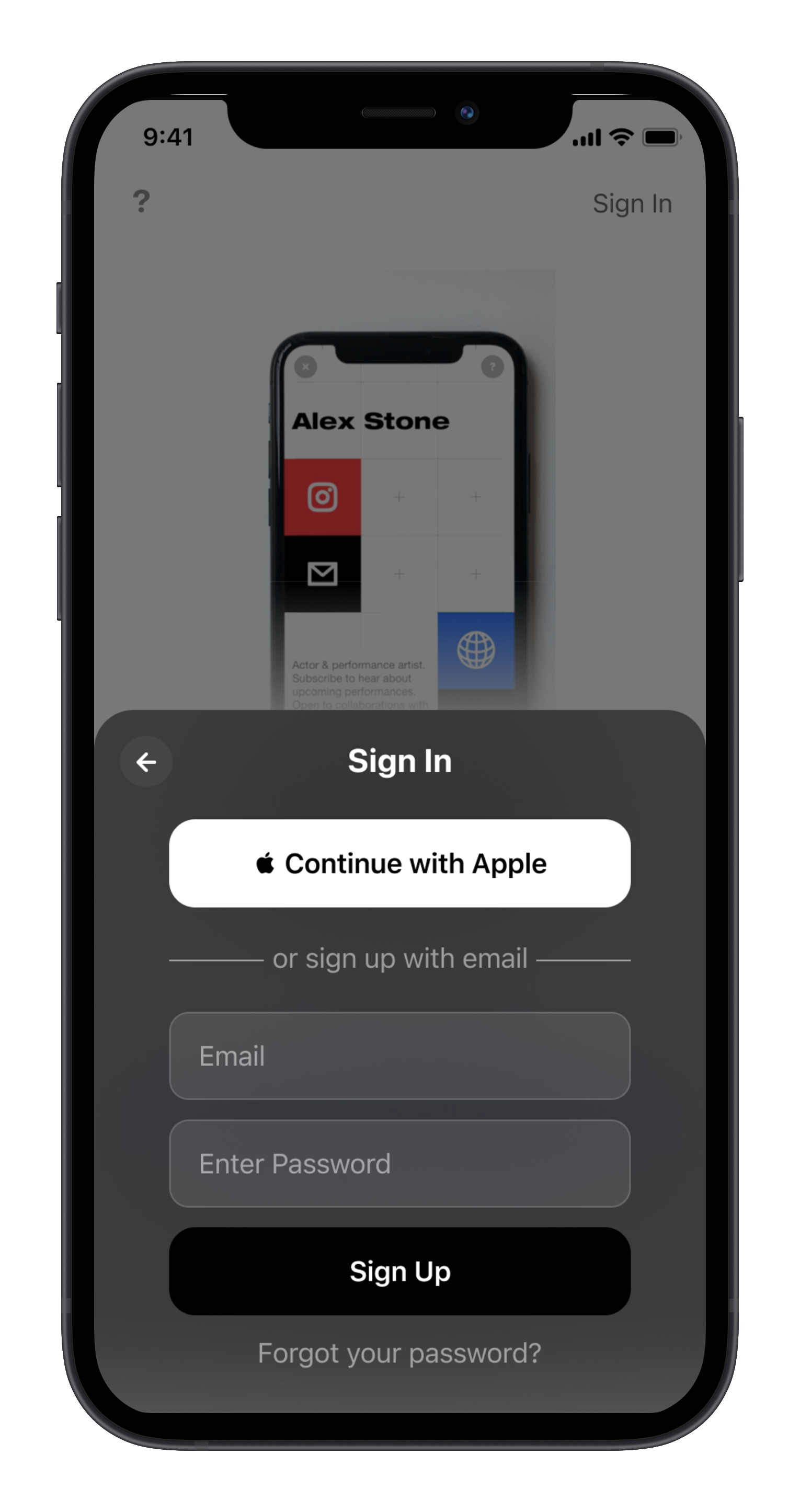 🌟 For Sign in with Apple to work properly, you must have Two-Factor Authentication enabled for your Apple ID. You can learn more about enabling this here.
🌟 When using Sign in with Apple on a Mac, you may be required to enter the Mac's admin password. If your are certain you are using the correct password and it is still not accepting it, you might not be using the admin password.