Generate a CSV containing all of your Sell Block orders
After an order is placed using the Sell Block, it appears on your order screen where you can cashout and manage all orders. We offer you the ability to mark an order as fulfilled, but sometimes you want to take that management a step further. You now have the ability to generate a CSV file that contains all orders in a custom timeframe.
The generated CSV reports will be titled with your site followed by the export date range (yoursite - Orders (06-07-2020)-(08-14-2020).csv). In the CSV, you will find all of the information collected at the time of sale and more.
The full report includes the order number, date and time of sale, order total, the amount paid, buyer name, buyer email, recipient name, recipient address, product number (SKU), product name, product quantity, and the product price.
Below is an example of what an export looks like:


To generate a report:
Tap on the Export button in the Payments section of the Commerce tab.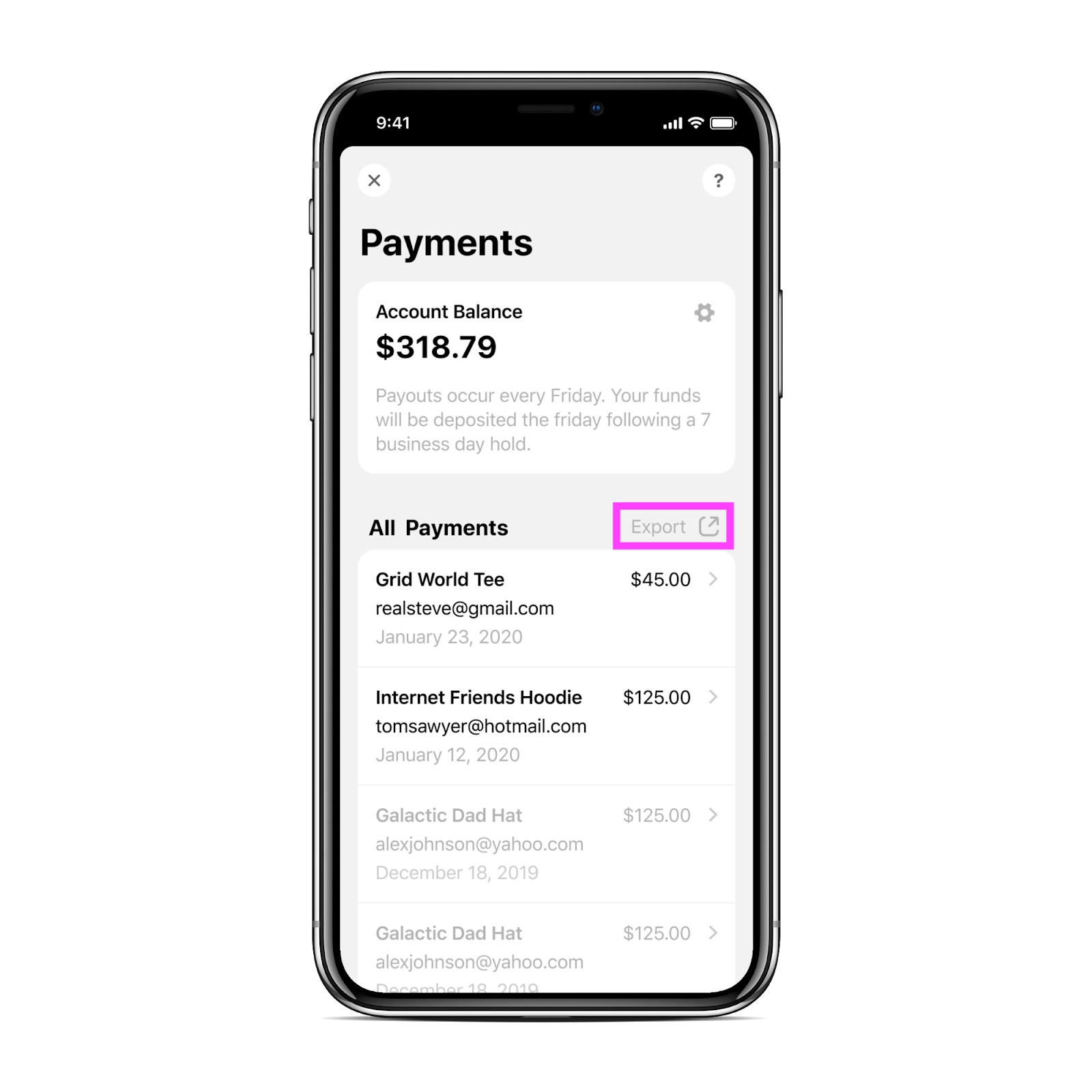 After you've started to generate a report, you need to specify the time period for when you'd like the CSV to display orders.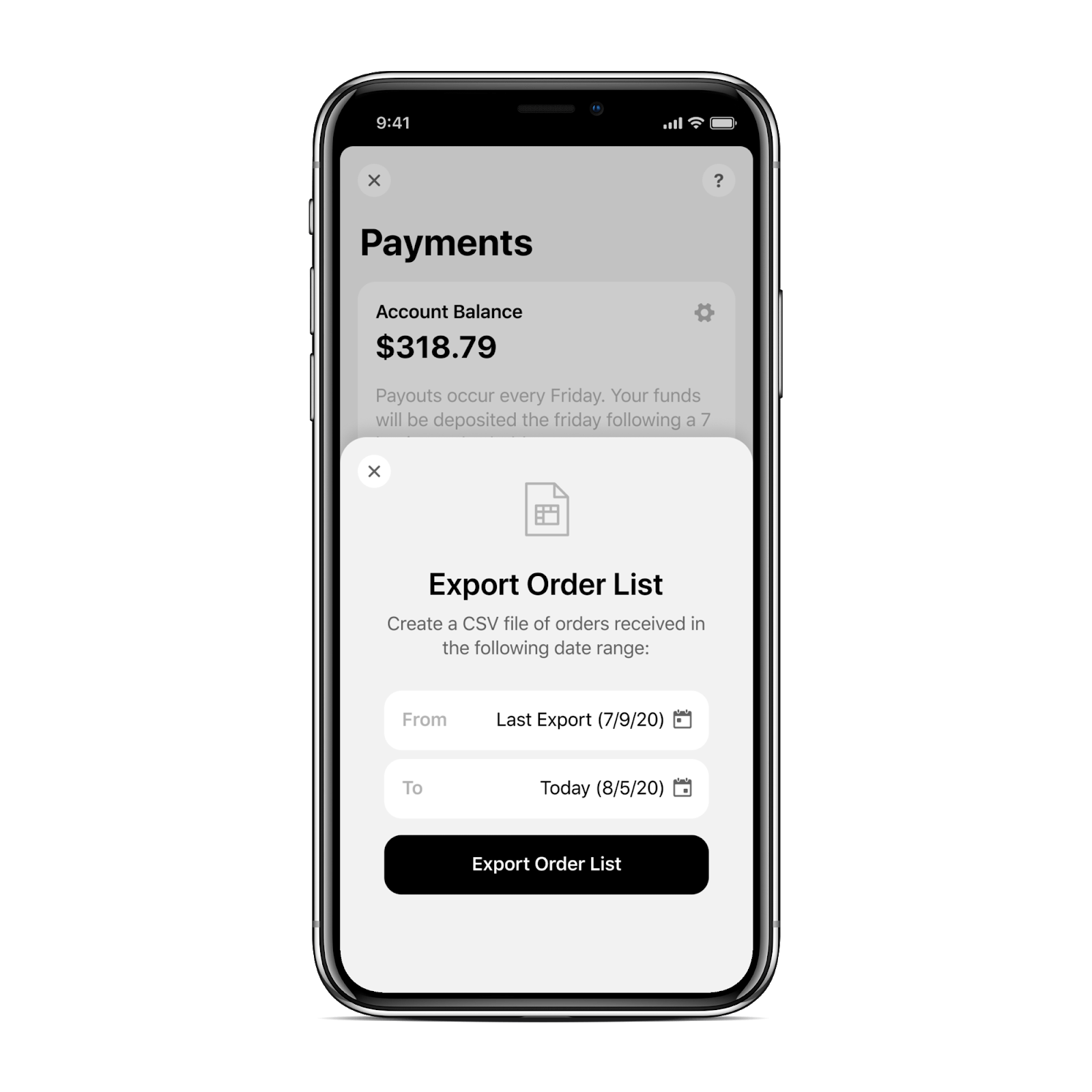 After the app has created the CSV file for you, the share sheet will open. You can share the file just about anywhere! Send it in an email, iMessage, save it in Files, open in Google Sheets, and more.