Get your money deposited right to your bank account
Any payment you receive is held by our payment processor and then is cashed out to you automatically after the holding period. There will be a rolling hold period for all transactions. The rolling length for Pro subscribers is 2 business days, while the rolling length is 7 business days for free users. Money earned from each transaction will become available after the time period specified for your subscription, then deposited right after.
To enable payouts:
Tap on the Commerce tab along the bottom of your Dashboard in the app.
Tap Enable Payouts.
You will be asked to provide some verification information and your bank account for a direct deposit.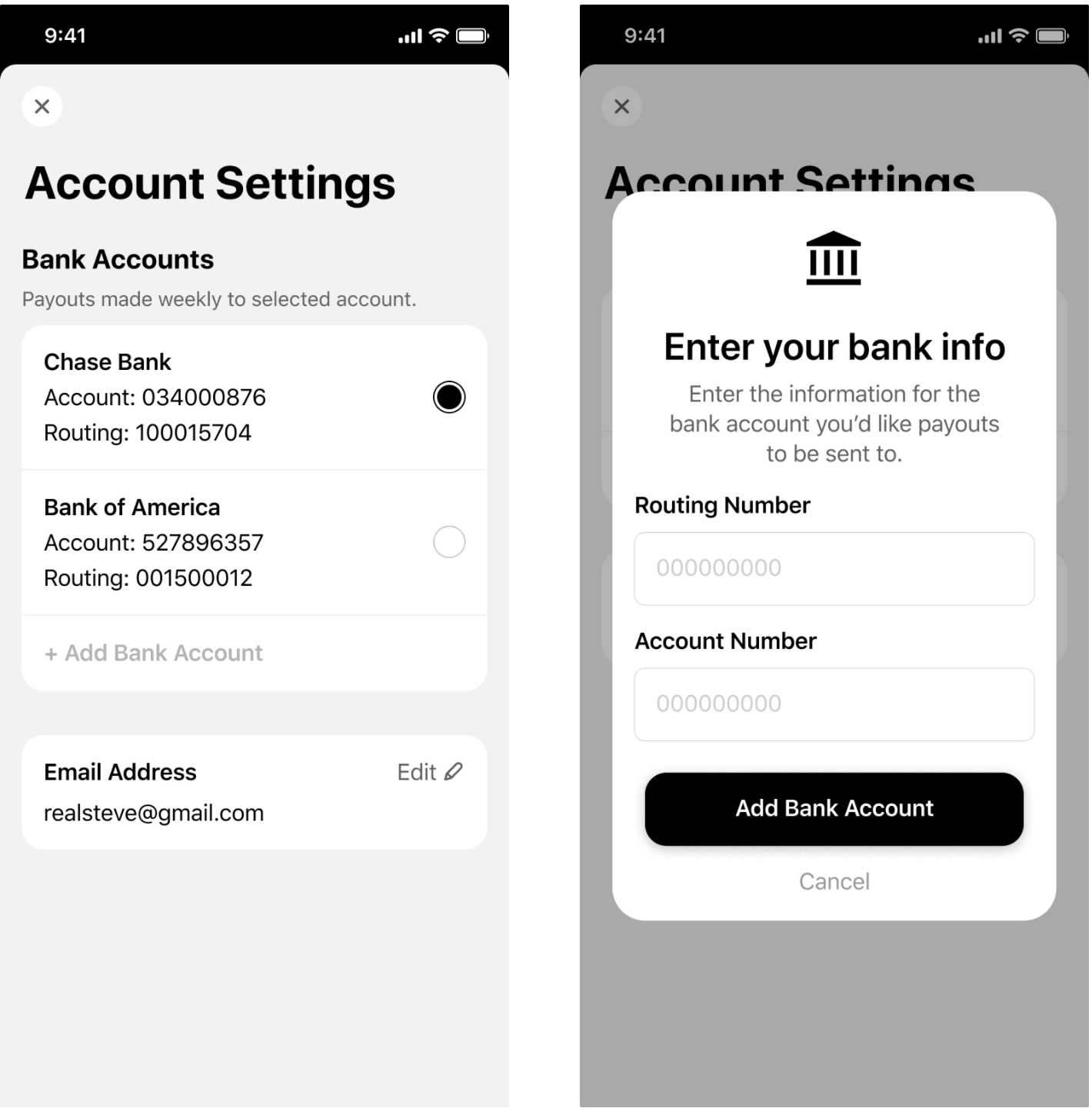 After each holding period, we will automatically deposit any available funds.
🌟 Chime does not allow you to receive your payments from Universe. Please use a different bank.
🌟 Some bank accounts have both a routing number and a wire transfer number. Make sure you use the routing number and not the wire transfer number.