Reach out to the merchant via email.
As a customer, if you made an error when purchasing an item from someone's site, you can directly reach out to them using the contact button in the email receipt you received when you purchased the item.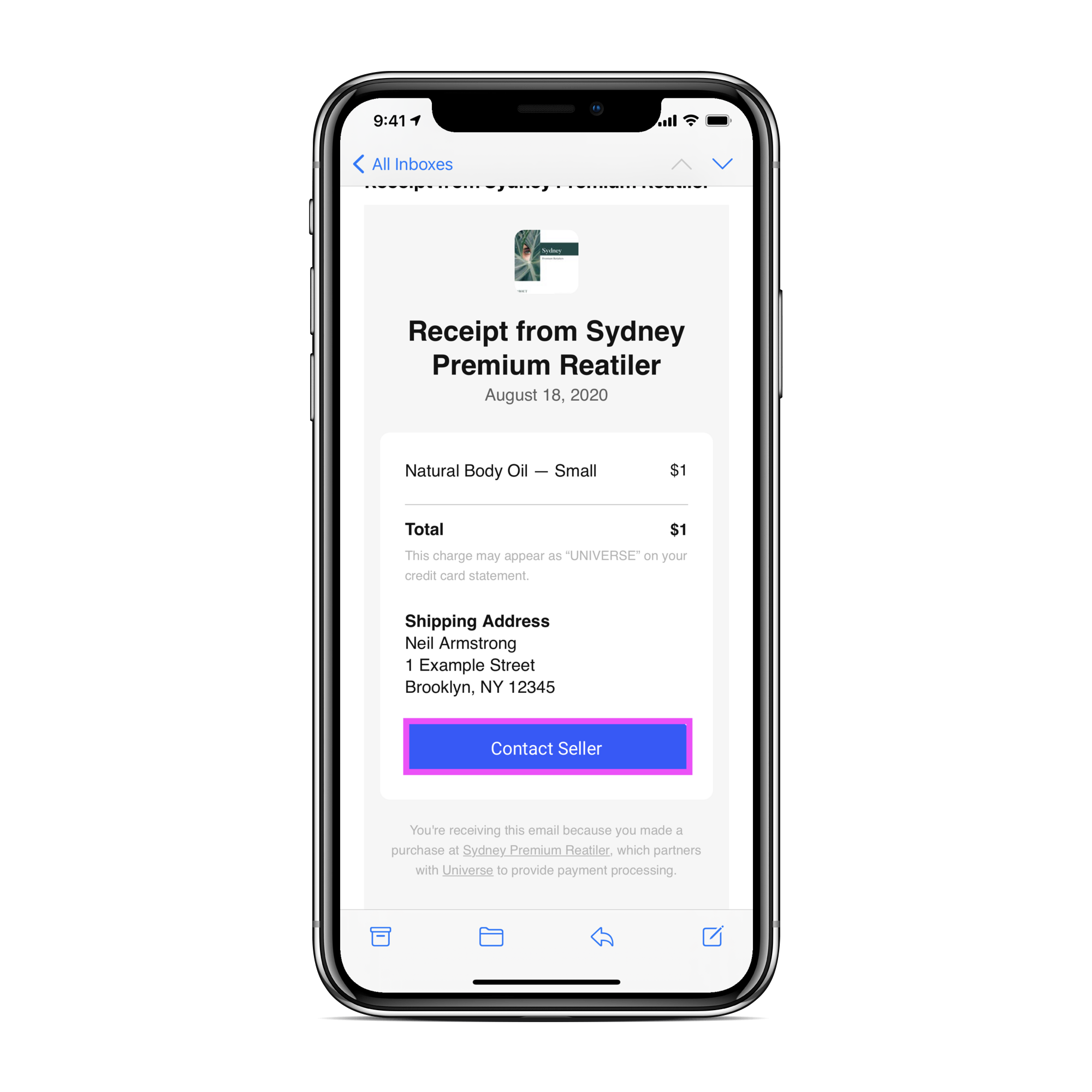 If you're having issues contacting the merchant via email, check out their site and see if there are any alternative methods to contact them, such as a social media account.
The merchant has the ability to give you a full refund for your purchase, and allow you to place a new order with corrections.
🌟 If you're still having issues contacting the creator of a website, reach out to us through the Universe app or email help@onuniverse.com, and we'll see what we can do for you. Please note, that we do not manage any of our merchant's orders, however, and cannot make edits to your order.