Head over to your profile
Beginning in Universe 3.40.0, you now have the ability to logout of the app.
To logout, follow these simple steps:
Head over to your profile by tapping the Profile icon in the top left (iOS). You can also swipe over to this screen. If you're on Mac or iPad, tap Profile Settings in the side menu.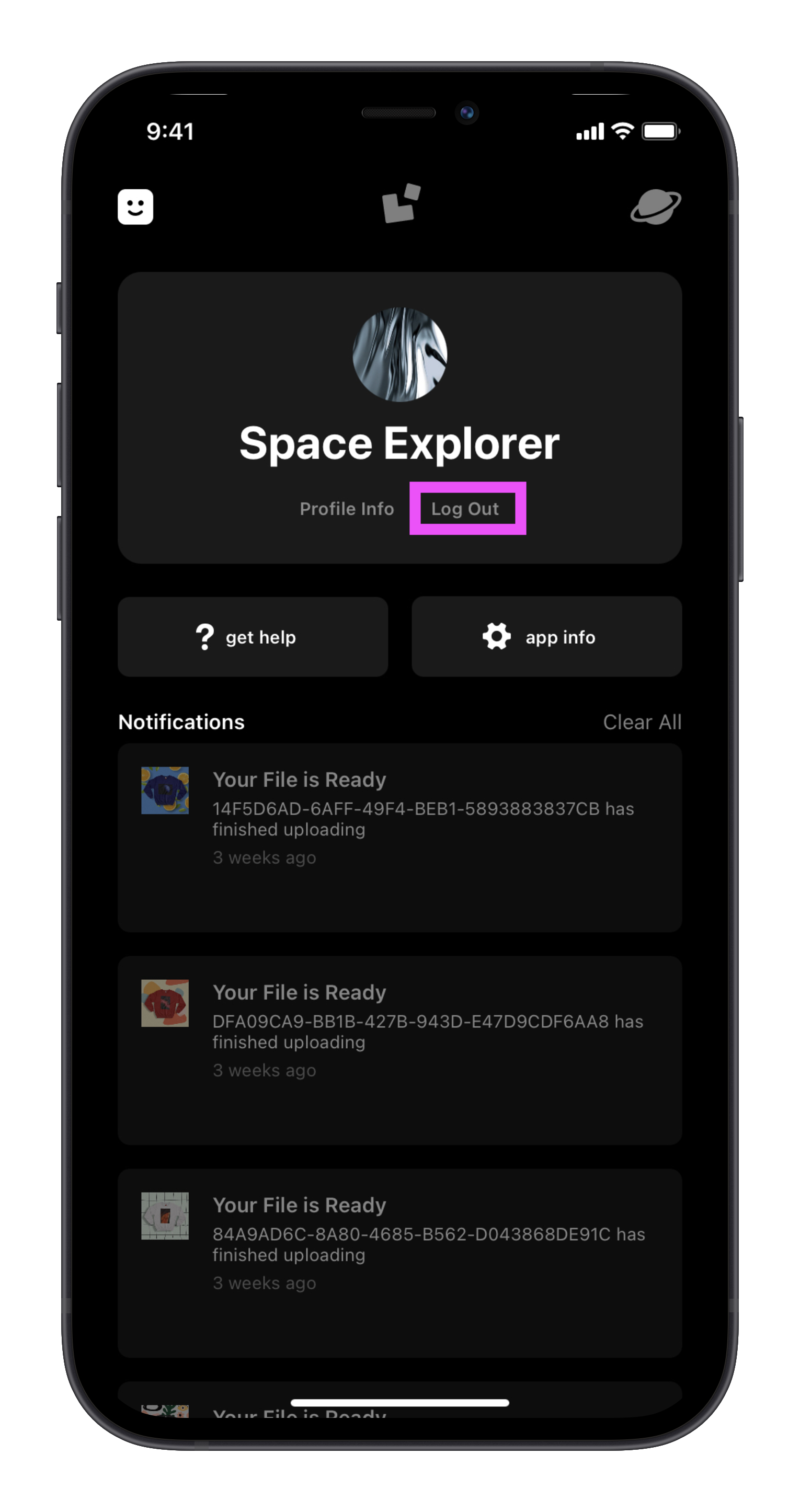 Once on your profile, you can tap the Log Out button under your name and profile picture. The app will close if you've successfully logged out. Once the app closes, you can reopen it to login/signup under a different account.