When items are in the cart, a shopping cart icon will appear in the top right.
Items can be added to a shopping cart whenever they're selected via the Sell Block or Download Block. Below the payment options will be an Add to Cart button. Once an item is in the cart, you'll begin to see the shopping cart appear on your website.
Here's what your products will look like when a user taps on one: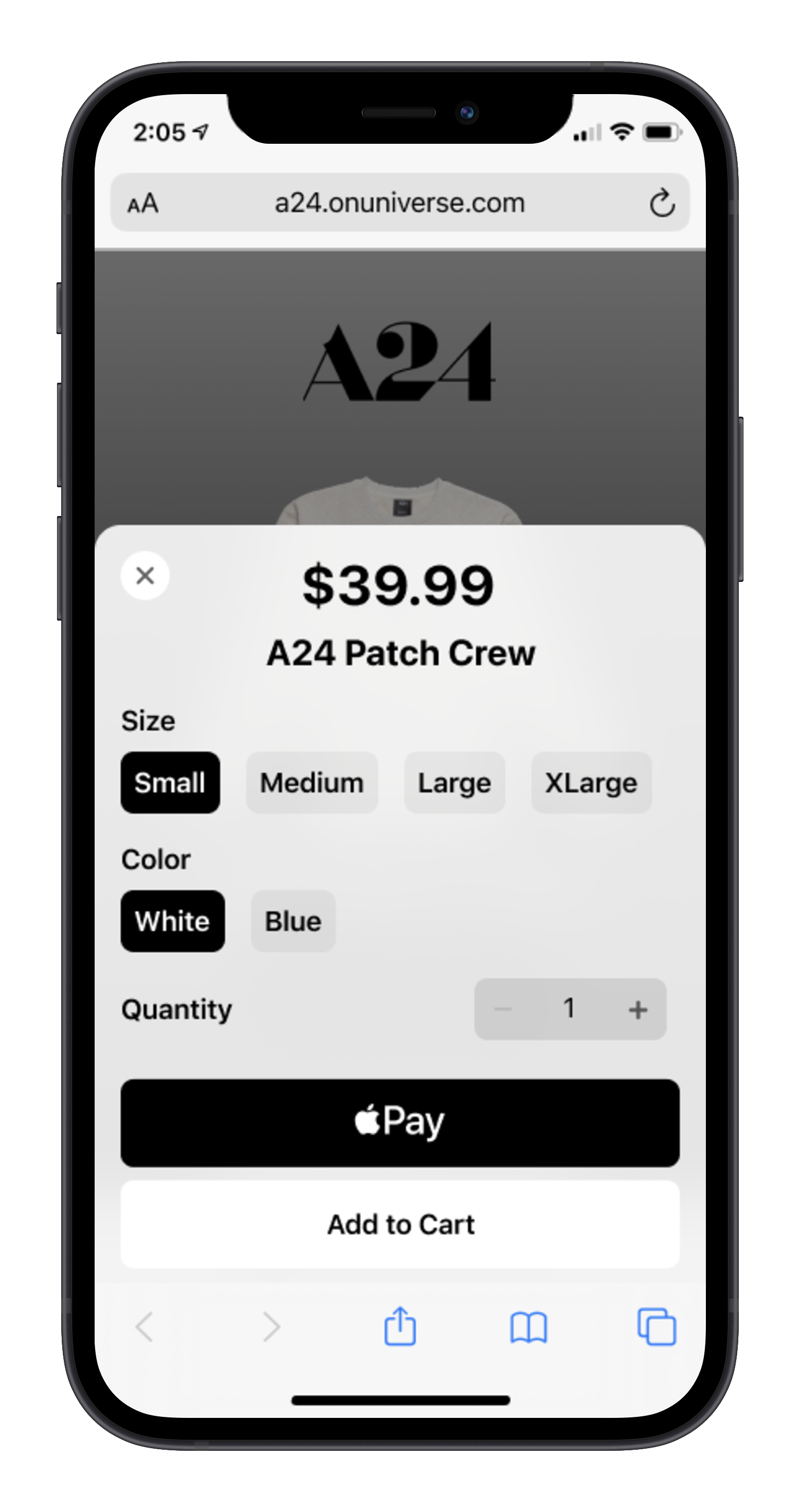 Below the instant pay button, you can note the new Add to Cart option. If your device supports Apple Pay, that option will be shown. If it does not, you can pay with a normal credit/debit card. Both methods are supported once an item is in the shopping cart.
Once an item is in the cart, an icon will appear in the top right: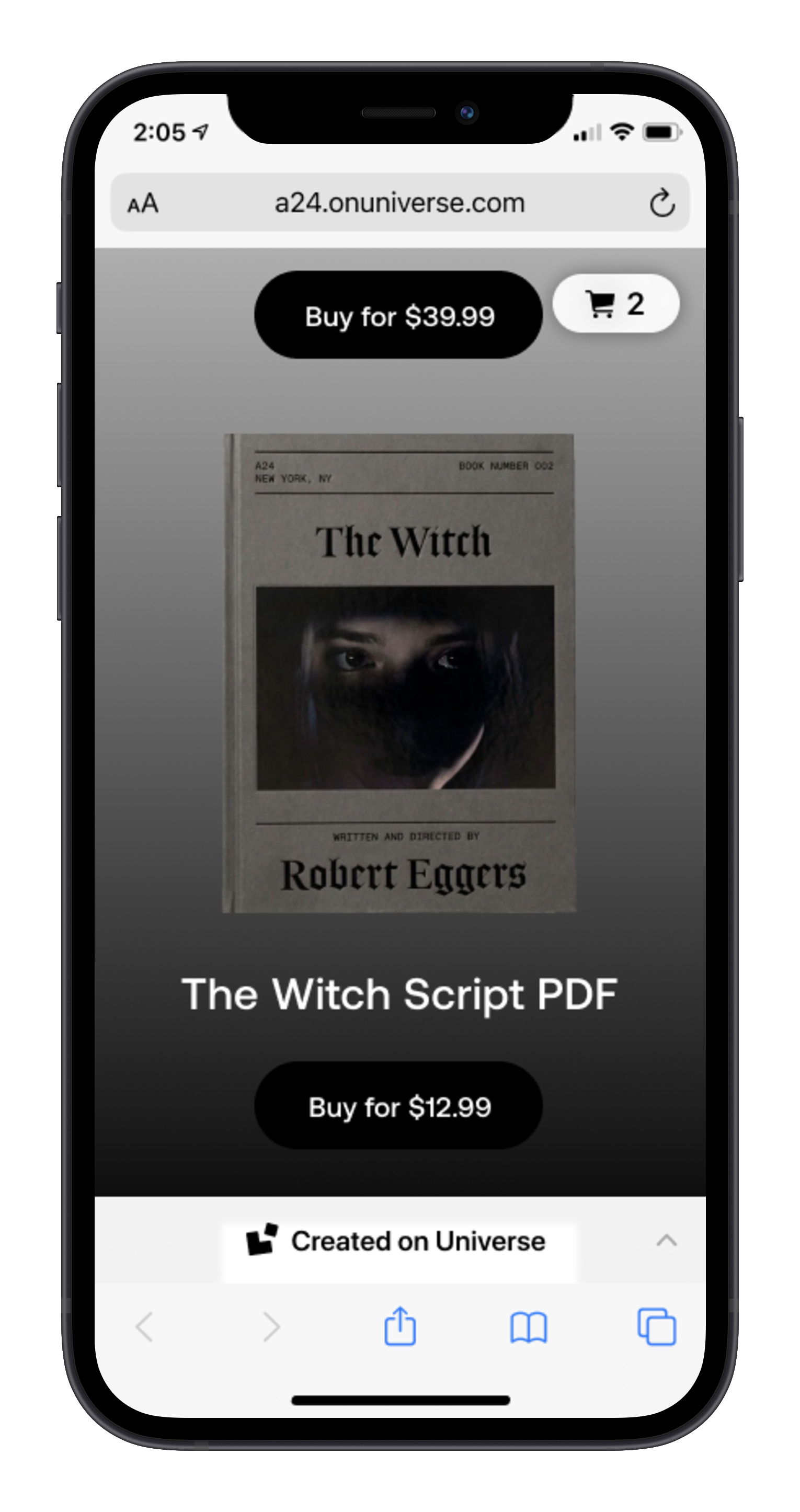 Tapping the cart will open the shopping cart window: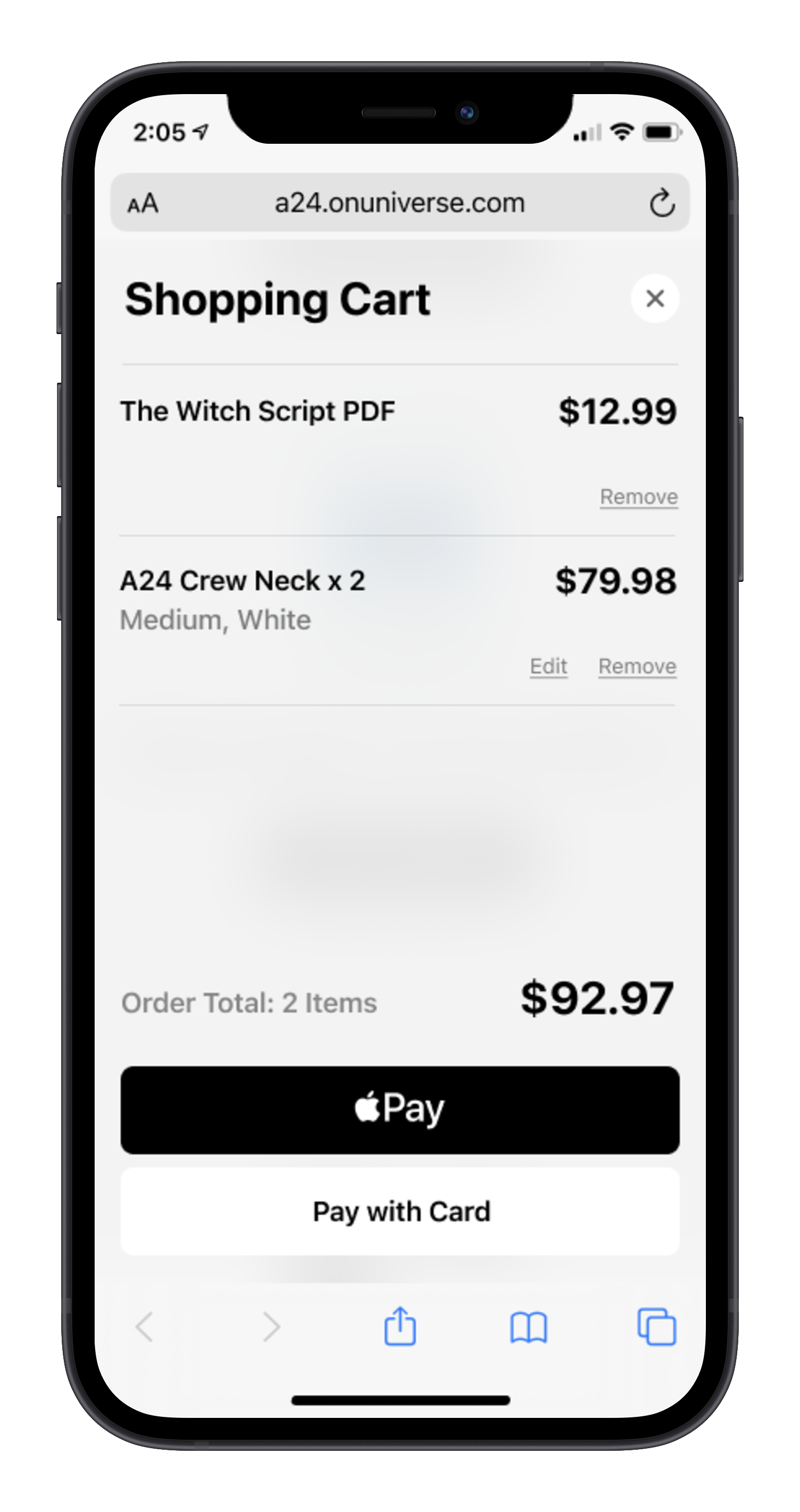 Once there are items in the shopping cart, they can be edited using the 'Edit' button: