We do not support automatic shipping costs, but you can easily charge for shipping on your site!
There is no way to automatically calculate the shipping cost for items sold using the Sell Block, but you can add another "item" to your site for customers to add to their cart. If you would rather add a flat shipping rate to your product instead of two separate products, check out the article here. Below is an example on how to potentially setup your site for shipping as a separate product.
Create the shipping product
To begin charging for shipping, you'll need to first create the Shipping product in the Sell Block. You can do this by dragging the Sell Block on to your page and begin setting up a new product. You can title this new product something like Sweatshirt Shipping. If each one of your products will have different shipping options, try to make the shipping products as identifiable as possible.
Different shipping times/couriers have different prices. You can create variants for different shipping rates and charge your customers accordingly.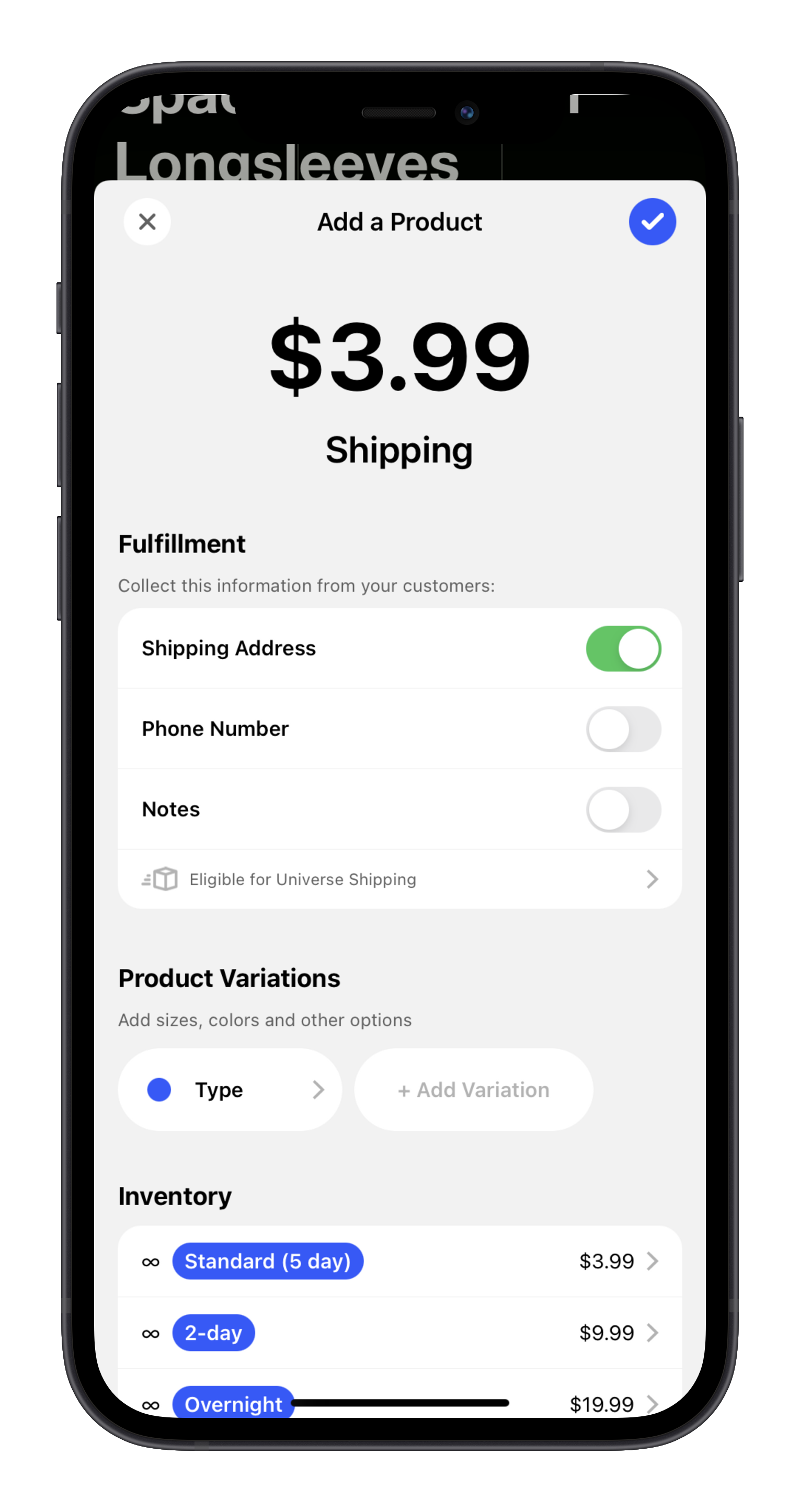 Alert your customers
If you're requiring shipping as a separate product, you'll need to alert your customers of the actions they need to take. You can use the Text Block to create a description on your page letting them know all of the steps they must complete. Here is an example: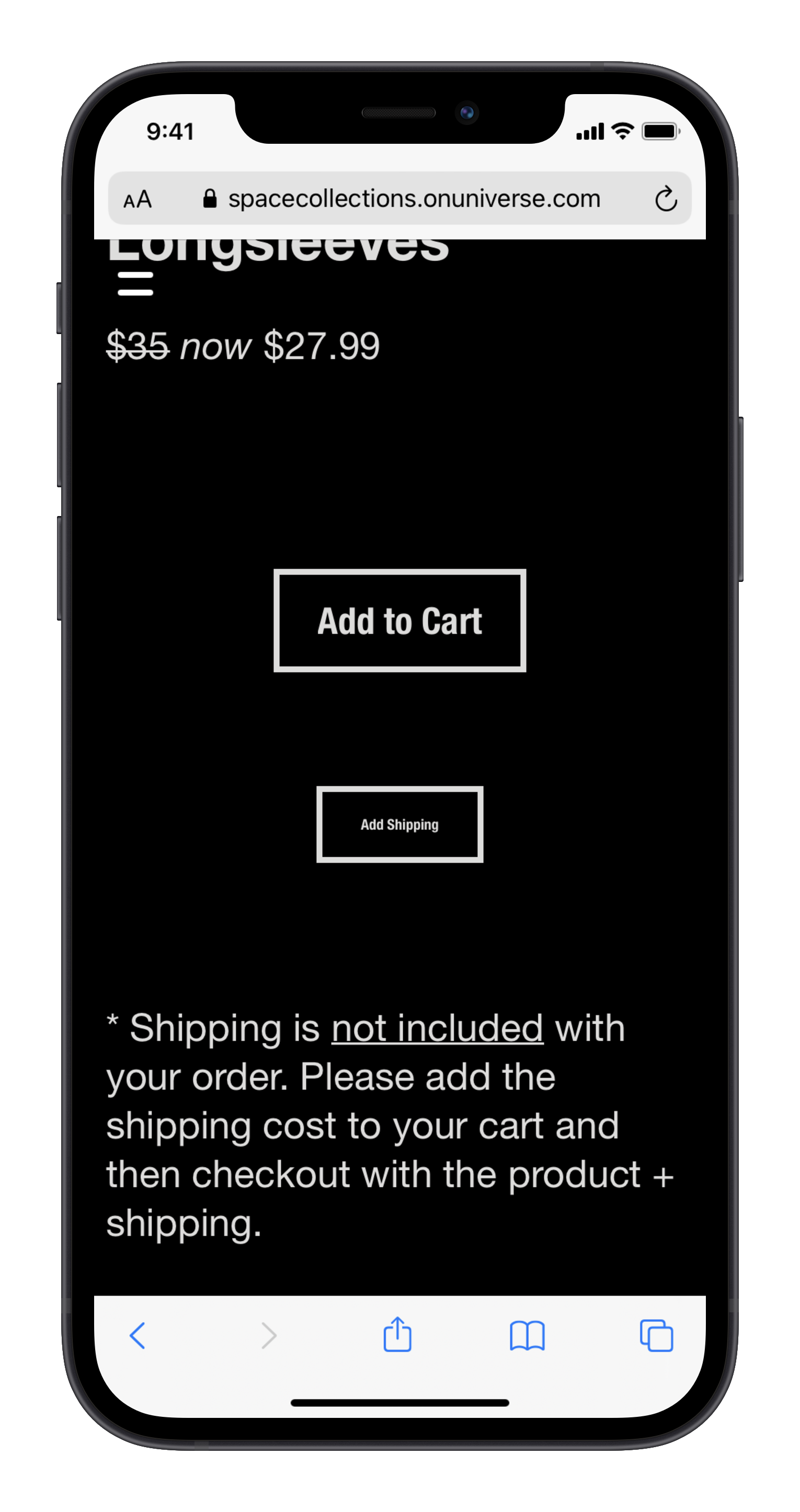 Checkout
Once the customer adds the items to their cart, it should look similar to what's shown below (with your products):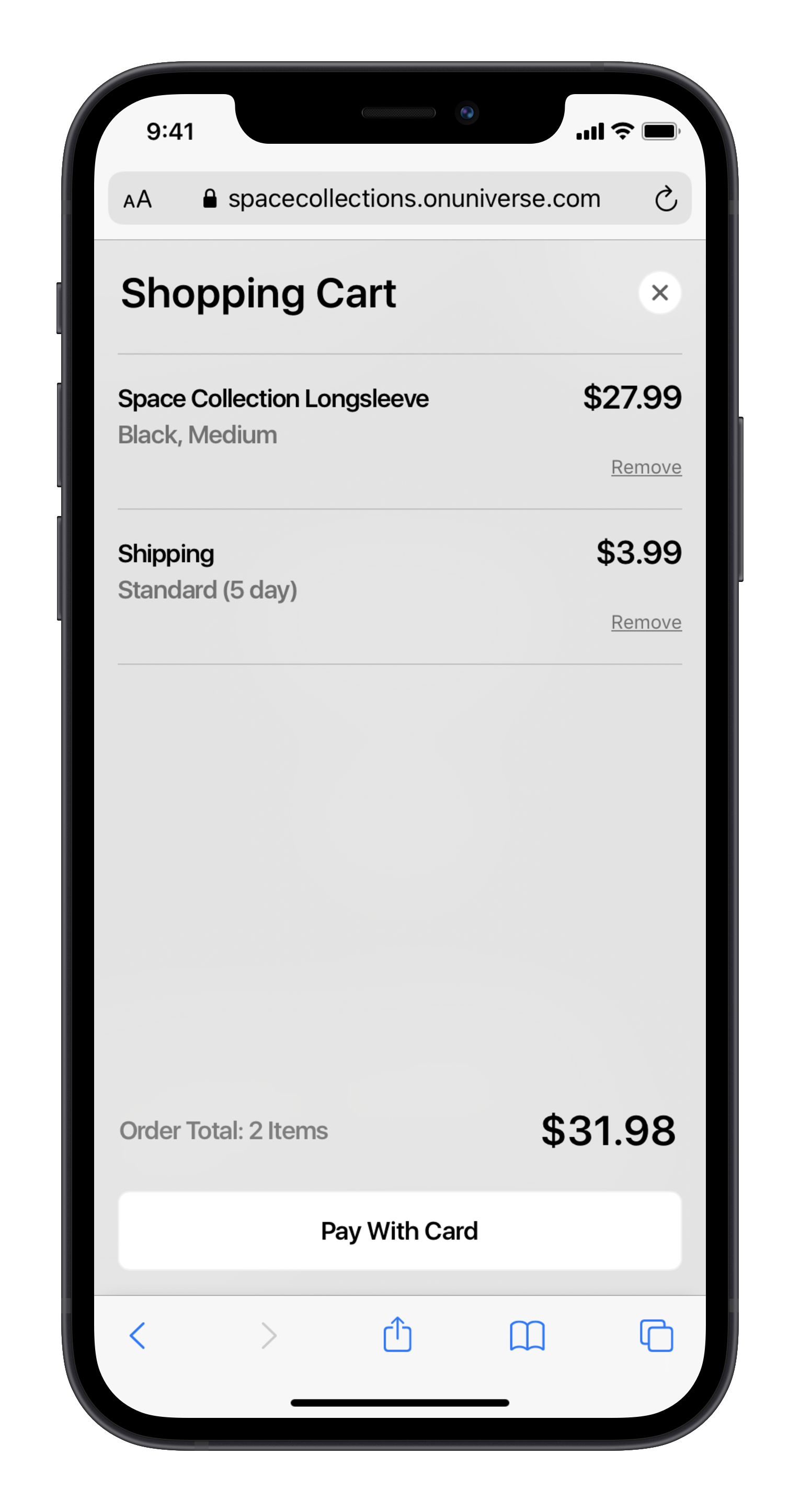 🌟If this is a feature you would like to see added shoot us a message in the Universe App or send an email to requestafeature@onuniverse.com