Easily add more 'links in bio' to your site
Universe on the Web allows you to create 'link in bio' websites without downloading the Universe app on your device. You can add as many links as you want to the site by tapping the + Add New button near the bottom of the page.
You'll get a bunch of built in link options. You can add as many as you want.
You can continue to edit your 'link in bio' website on web.onuniverse.com by logging into the account you created the site with. To fully customize your website, you'll need to download the Universe app for iOS. Using the app, you're able to check analytics, customize your entire site, change the colors, etc.! As long as the website hasn't been edited in the iOS app, you're able to edit it directly on the website.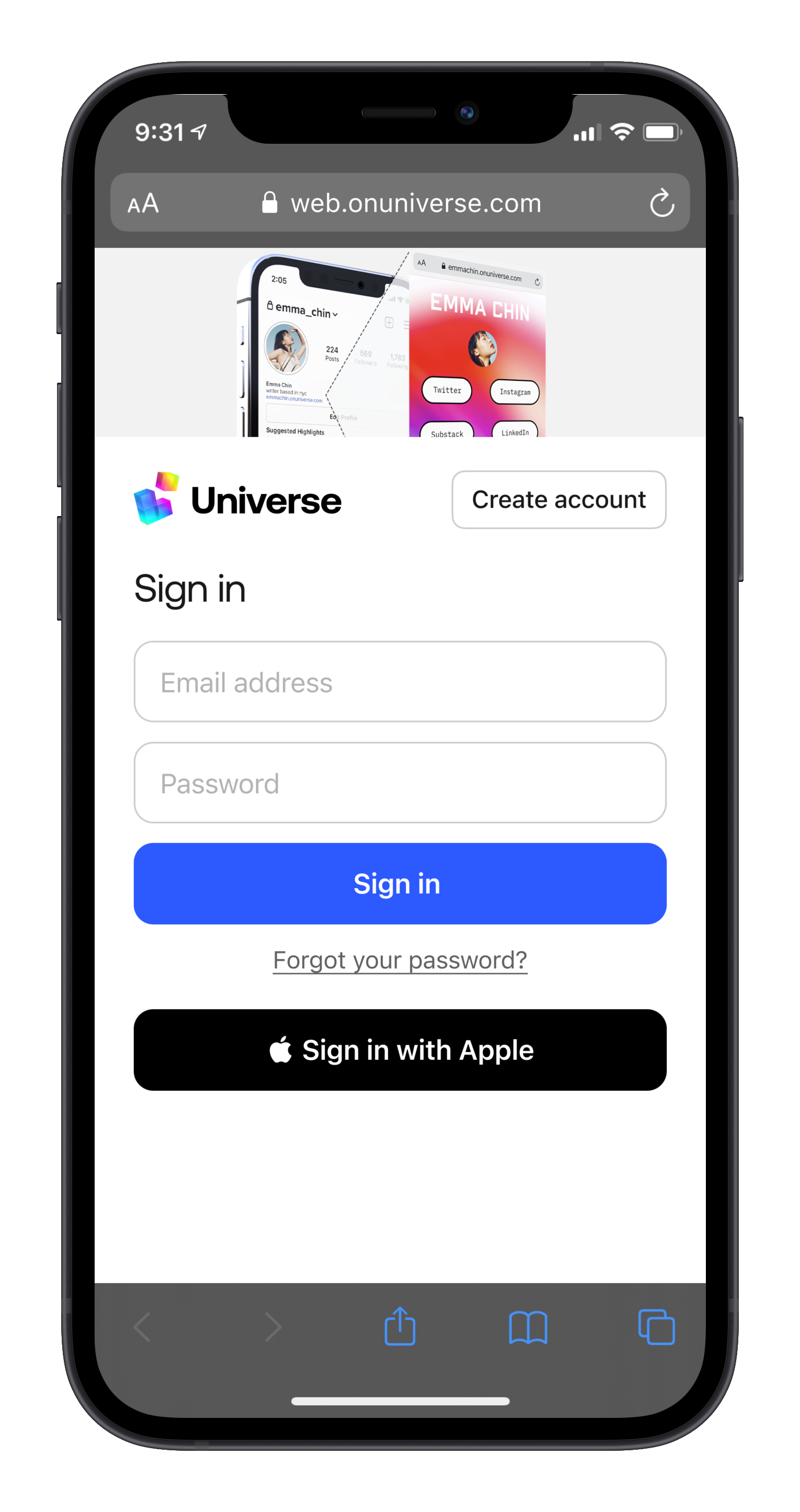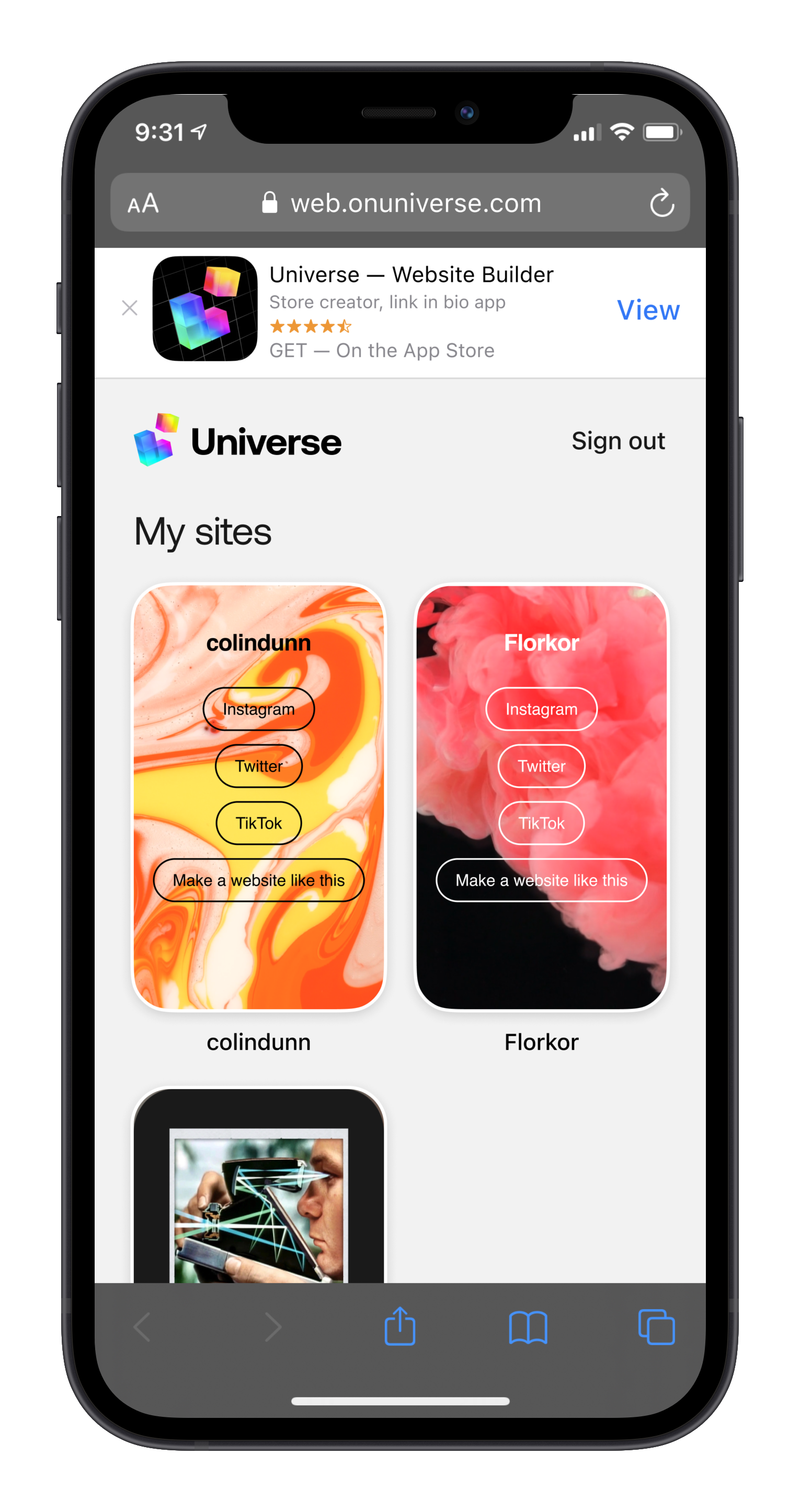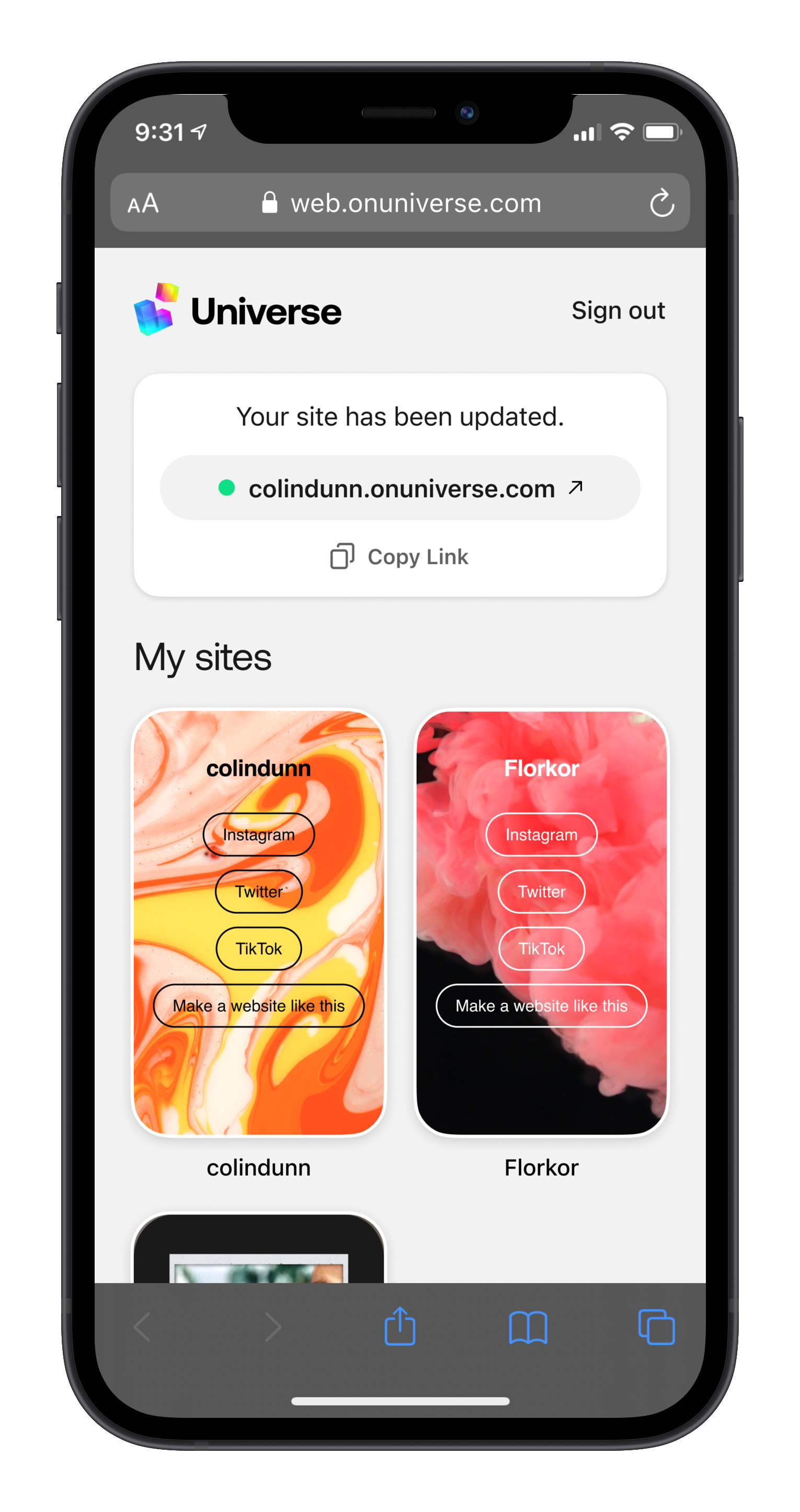 🌟If you would like more options to edit your site on the web, shoot us an email to requestafeature@onuniverse.com