Univer.se for Web is a place to get started building on Univer.se! It allows you to easily make a 'link in bio' website right in your browser without downloading anything.
From an existing website on Univer.se, you can tap the bottom Univer.se banner or go to web.univer.se. As soon as the website loads, you're able to create your Univer.se account, choose a Universe username (subdomain), and add your social links. Within seconds, your site is live on the internet!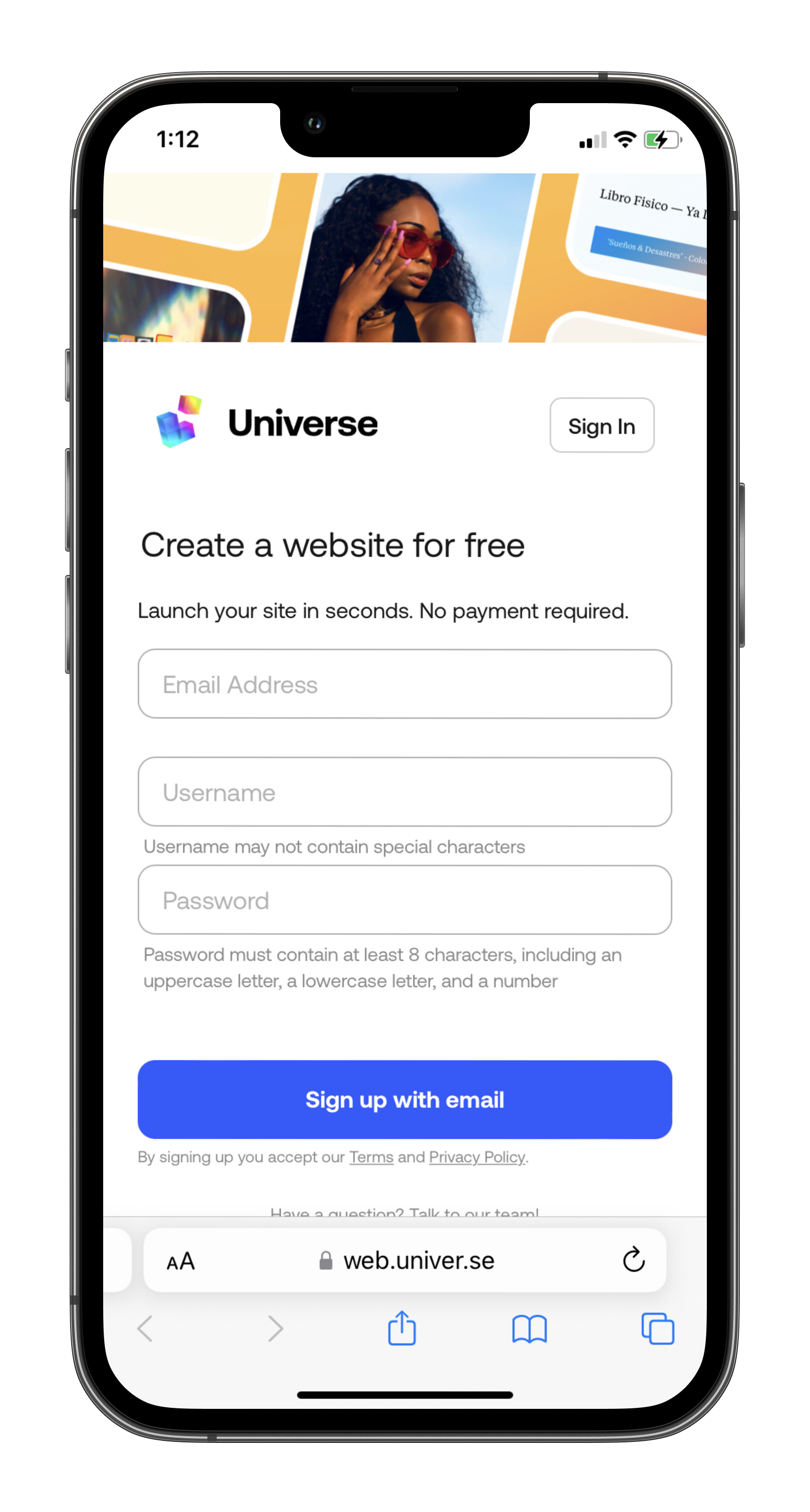 What Web Builder Is:
An easy way to create 'link in bio' sites right from your browser
A way to make basic edits to your links and site style on Univer.se for Web.
What Web Builder Is Not:
A full-fledged Univer.se editor on the web. If you want to take full advantage of all Univer.se has to offer, head over to the Apple App Store (apple.co/Universe)
If you would like more options to edit your site on the web, shoot us an email to requestafeature@univer.se
Once you've created your account and built your site, you can download the Univer.se App from the Apple App Store (apple.co/Universe) to continue editing.
⭐ Need more help? Reach out to our Support Team in the Univers.se App or via email help@univer.se.