If you deleted a Pro site and need to restore the domain, follow the steps outlined below.
To restore the Pro subscription and domain, you'll first need to create a free .onuniverse.com website. You can create a new website by tapping the white Universe logo at the top of the dashboard. Then, scroll down and choose the last option to create a new site. When prompted to choose a domain, make sure you pick the free option.
At the moment, a Pro subscription can only be attached to one website. Whenever you delete a Pro site, the Pro entitlements are still attached to that site. 
Once you've created your free website, head over to the Pro tab in the app. Below the payment plan pricing is a 'Restore Purchase' button. If you tap this button, the Pro subscription should then be applied to your new site!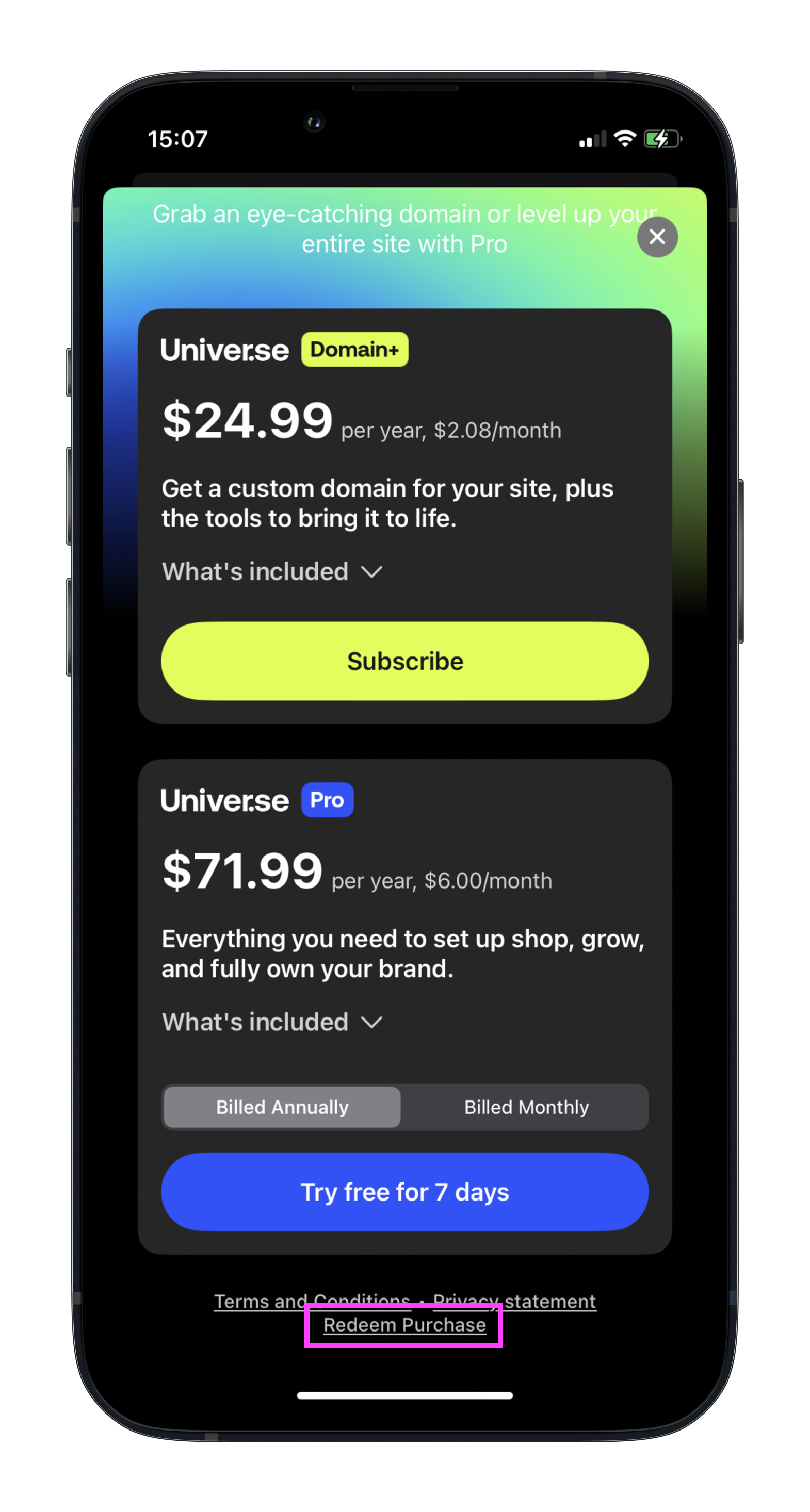 To reattach a deleted domain, please reach out to the Support Team in the app or at help@univer.se and we'll be more than happy to connect it!
Need more help? Reach out to our Support Team in the Universse App or via email help@univer.se