A full breakdown of each dispute status is visible in the app
Whenever you are viewing your disputes in the app, they can display one of five different status codes. Below is a breakdown of each type and their meaning. If you have any questions about a dispute, please reach out to the Support Team in the app or at help@onuniverse.com immediately.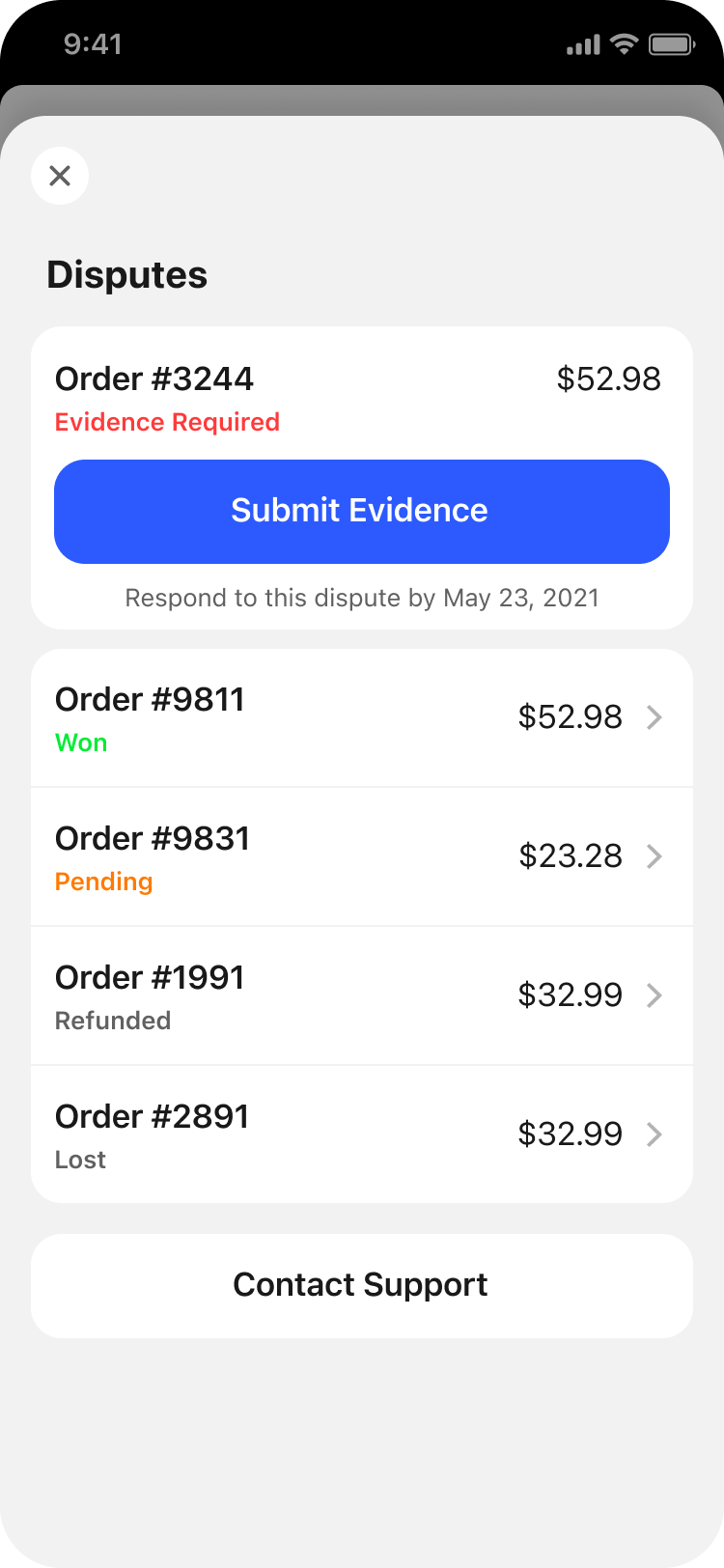 Evidence Required

If you see this status, you have yet to submit evidence defending yourself for the dispute. Make sure you submit as much evidence as you can by the required date so that the customer's bank can review the information. You can learn more about what types of evidence to submit here.

Pending


Once you submit evidence for a dispute, the status will change to pending. The pending status means that the bank is reviewing the submitted evidence and the claim from the customer. It may take a few months for the status to be updated.

Won

If the customer's bank has ruled the dispute in your favor, the fees will be reversed and the dispute status will be updated to won. Congratulations!

Lost


If the customer's bank has ruled the dispute in favor of the customer, the status will be changed to lost and the fees will remain away from your account.