You can add a new block two different ways! Tap the + button or select the grid spaces you want to fill.
You can always choose where you want to put a block by selecting the grid spaces you want it to occupy.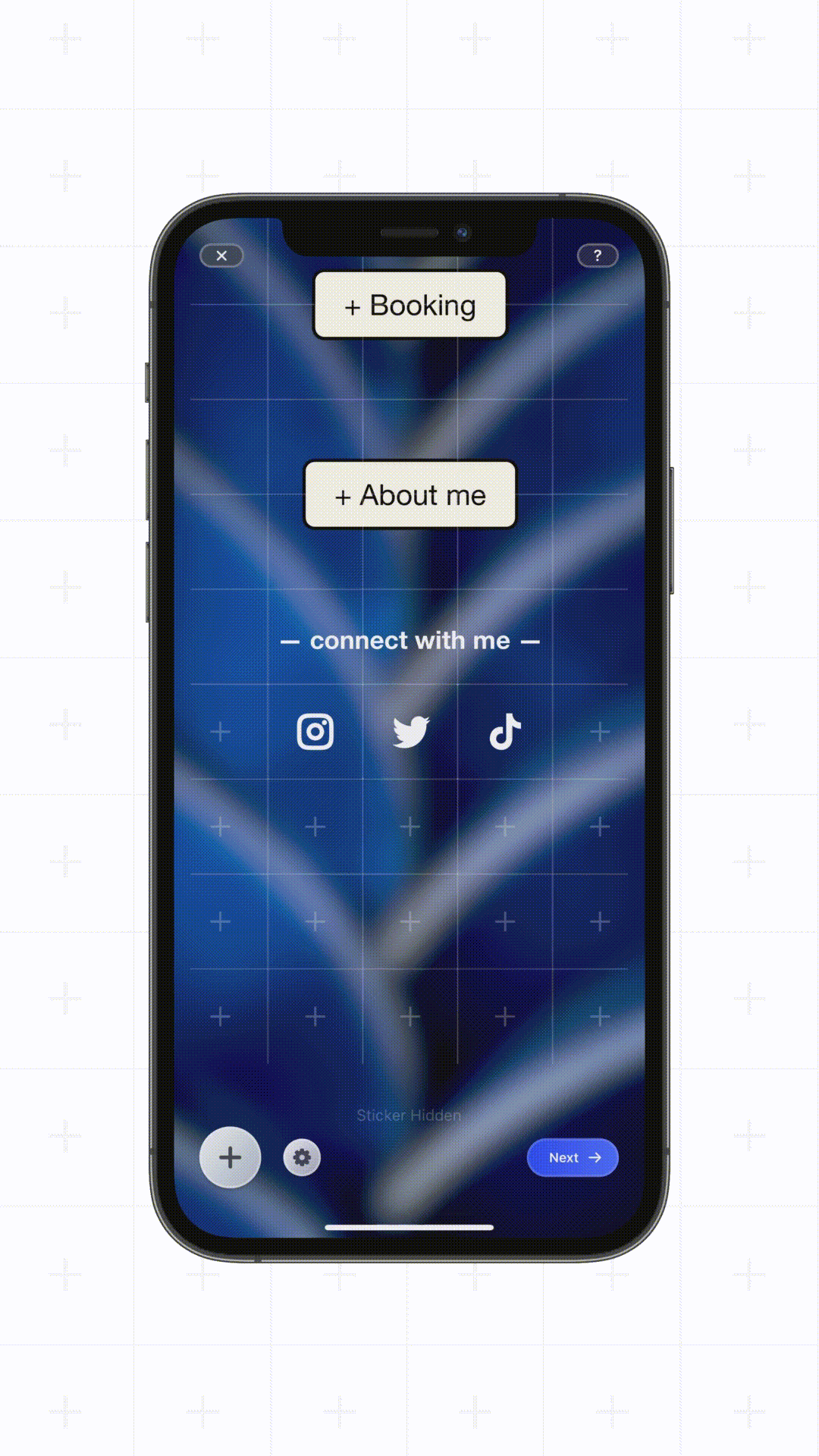 Alternatively, if you want to quickly add new Blocks while building your page, you can now choose the + button to add a new block the to the bottom of the page you are working on.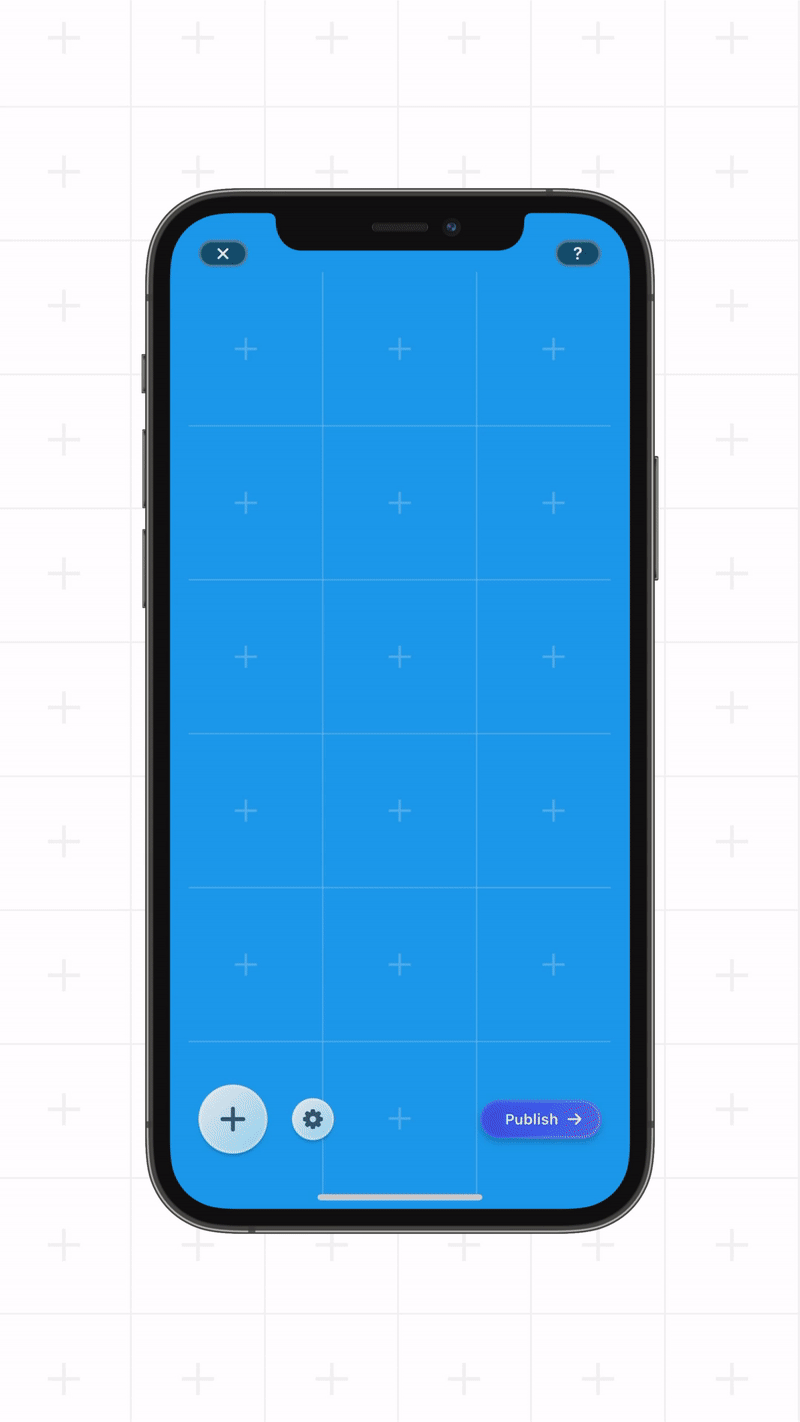 Each block on the Universe takes up a certain amount of space whenever it is first added to the grid using the quick add + button. If there is room to fit a block on the last row, the block will automatically be placed in the available space. If no space is available, the new block will be added to the end of your page where you can then resize and relocate it if needed.