Login to Universe for Web using Sign in with Apple or email/password
The Universe for Web editor allows you to quickly edit your sites that you created with Universe for Web without downloading the actual Universe app.
⭐️Since the web editor does not support editing all sites at the moment, you're only able to edit link-in-bio sites you created on the web.
You can begin editing your sites by logging into the editor here.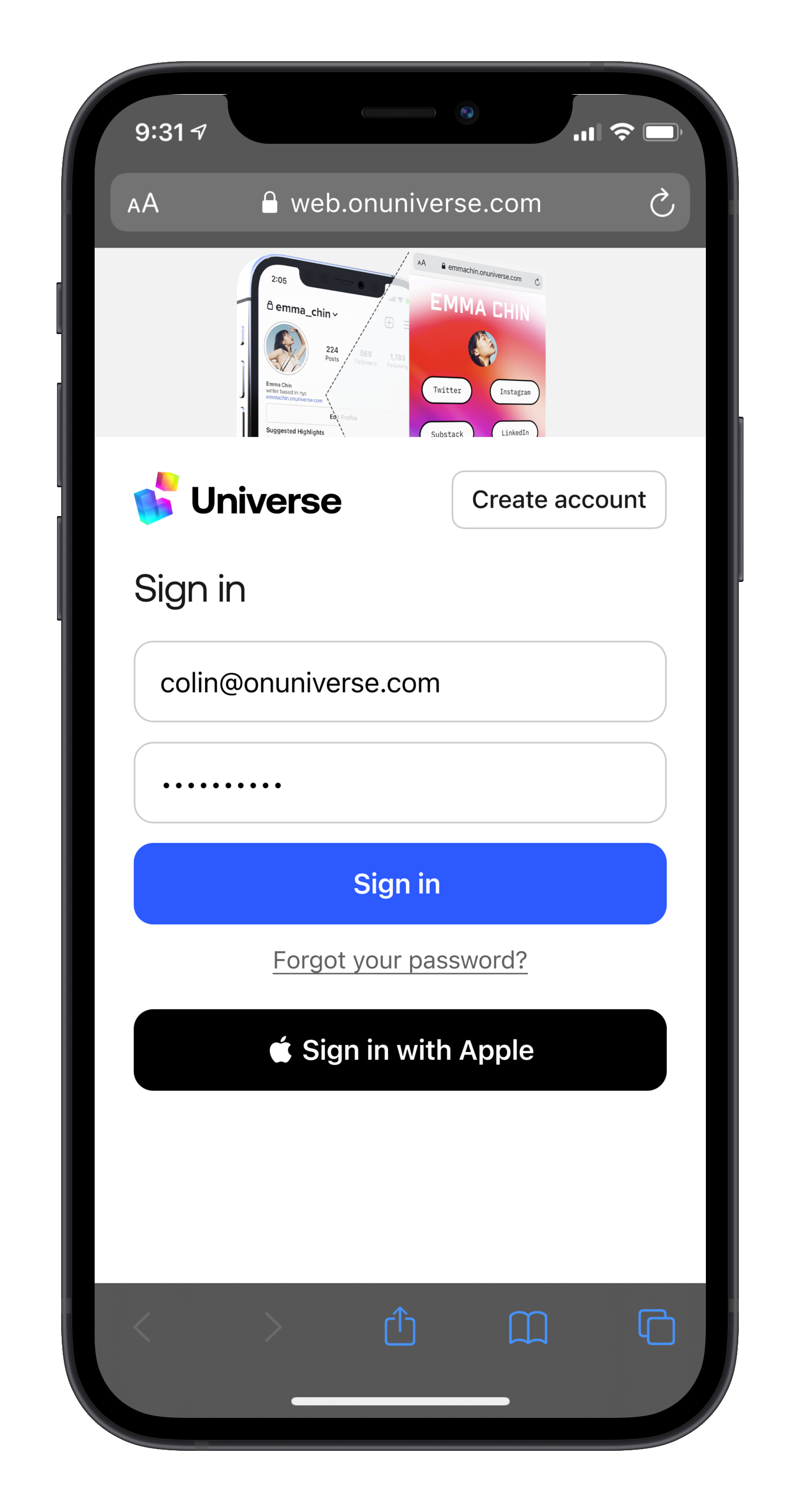 Once you've logged in using your existing account (Sign in with Apple or Email/Password) all of your sites will appear on the dashboard. From there, you're able to tap on a site and edit the links! Once you're done, be sure to publish your changes!
🌟 If you have any questions about logging in or the web editor, feel free to reach out to the Support Team in the app or at help@onuniverse.com