Edit the send from and return address of a package
Before you're able to generate a shipping label using Universe Shipping, you're required to choose a sending address. This address is displayed on the shipping label and can also be used for returning packages.
To change this address:
From the order details page in the app, choose the blue Ship with Universe button near the top of the page.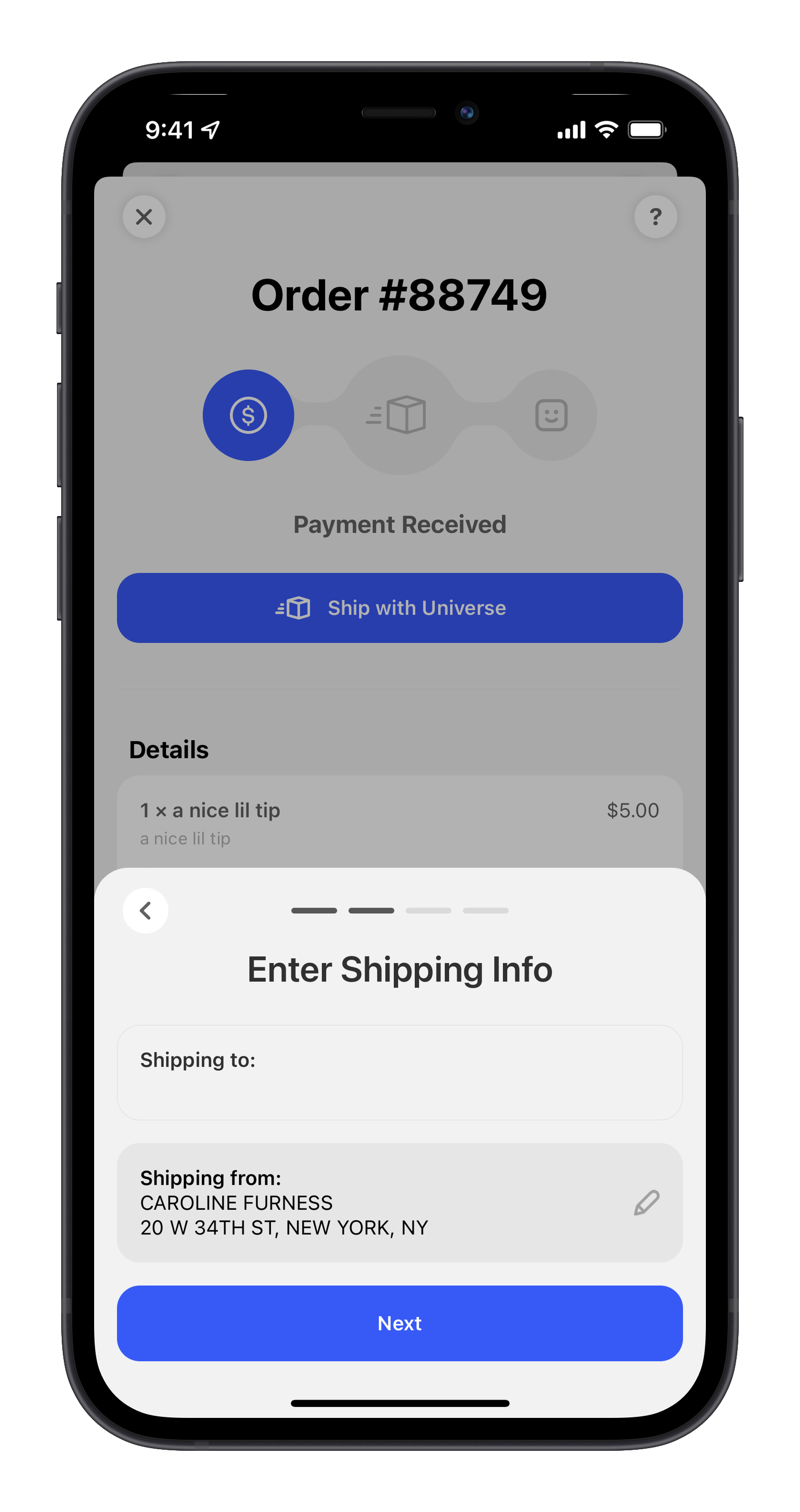 You will then be prompted to enter the package weight. When you get to the Enter Shipping Info step, you can select the Shipping from: section to add or change the address that you are shipping from. This will also be considered the return address for the product.
🌟 If you have any questions, please reach out to the Support Team in the app or at help@onuniverse.com.