Color Picker allows your page background to seep through Text Blocks on your website
The introduction of the new Color Picker on Universe version 3.XX.0 allows you to create custom color palettes and edit the opacity of colors on your website. Until now, colors and text were not able to have transparency allowing the page background to appear through the text. 
To set the opacity for a color on your website, you'll need to head over to the Style tab for the block and scroll down to the color section.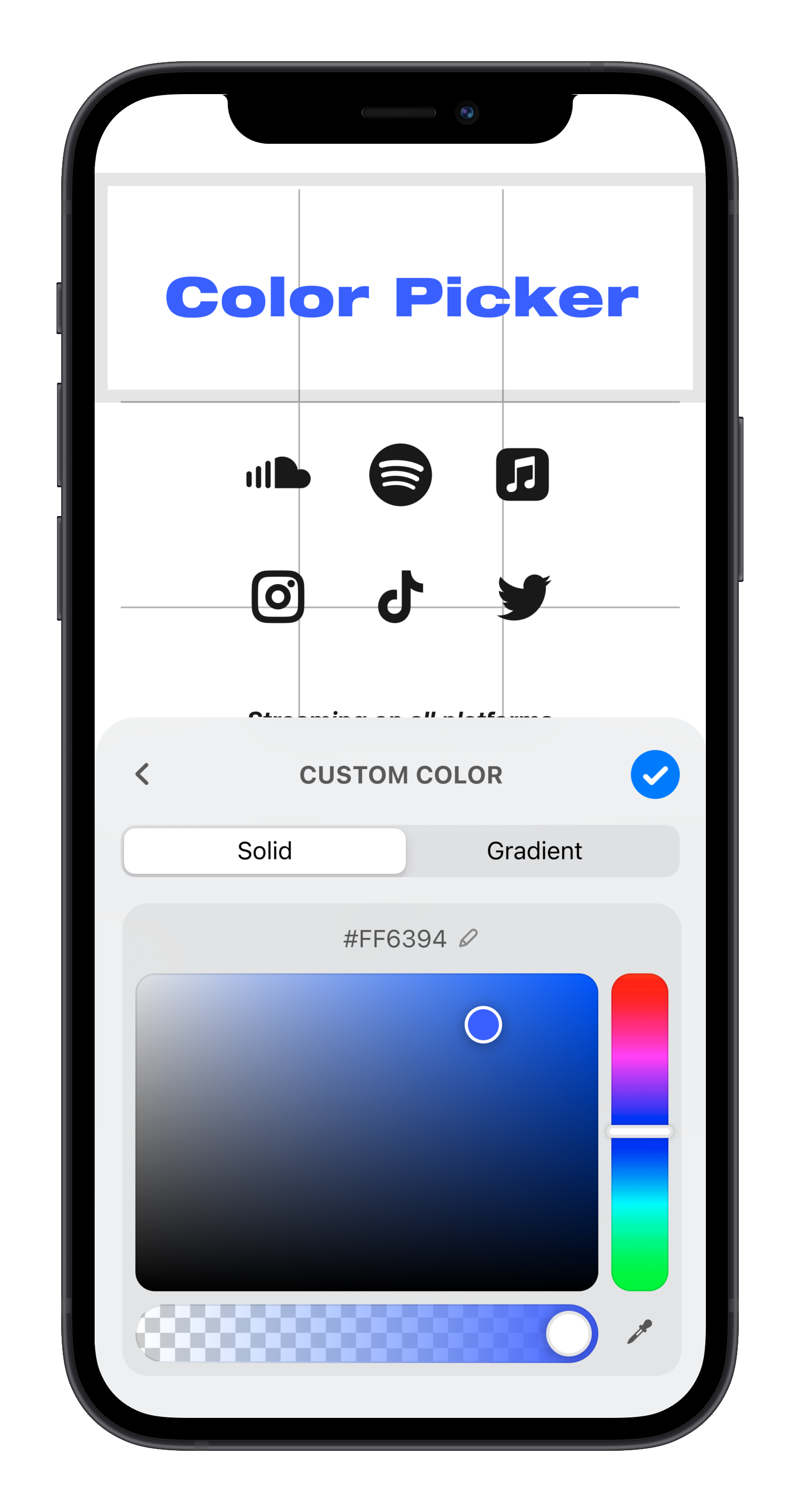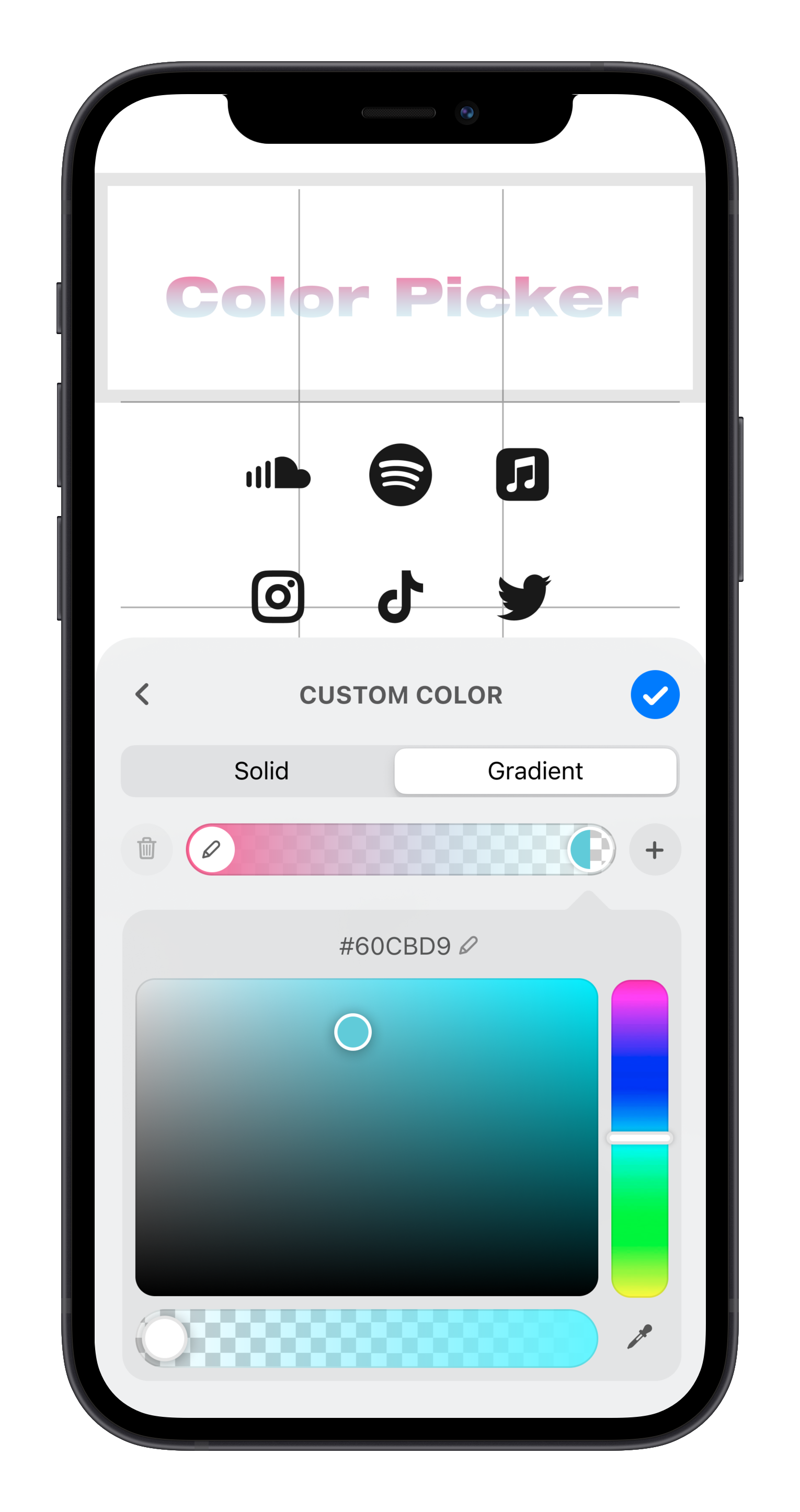 Below the color picker you'll notice a bar ranging from full transparency to full color. By adjusting this slider, you'll be able to control how much of the color is shown on the text and how much of the background is shown. 
Once you're done editing, tap the blue checkmark and publish your changes! 
🌟 Reach out to the Support Team directly in the app or by email at help@onuniverse.com if you have any questions!