Keep colors consistent across your site with a custom color palette
Color Tools on Universe allows you to create a color palette that you can use all across your site! You can use it to style your site to perfectly match your brand.
Whenever you create a custom color on Universe, this color will automatically get saved to your palette where you can use it across blocks and pages on your site. Palettes are not stored across sites, but you can always copy and paste the HEX code from one site palette to another.
You're able to create a custom color on your site by heading over to the color palette for any block (or page background/menu background) that supports the ability to change the colors. From there, you'll want to tap on the Custom option and choose a new color/enter a HEX code up top.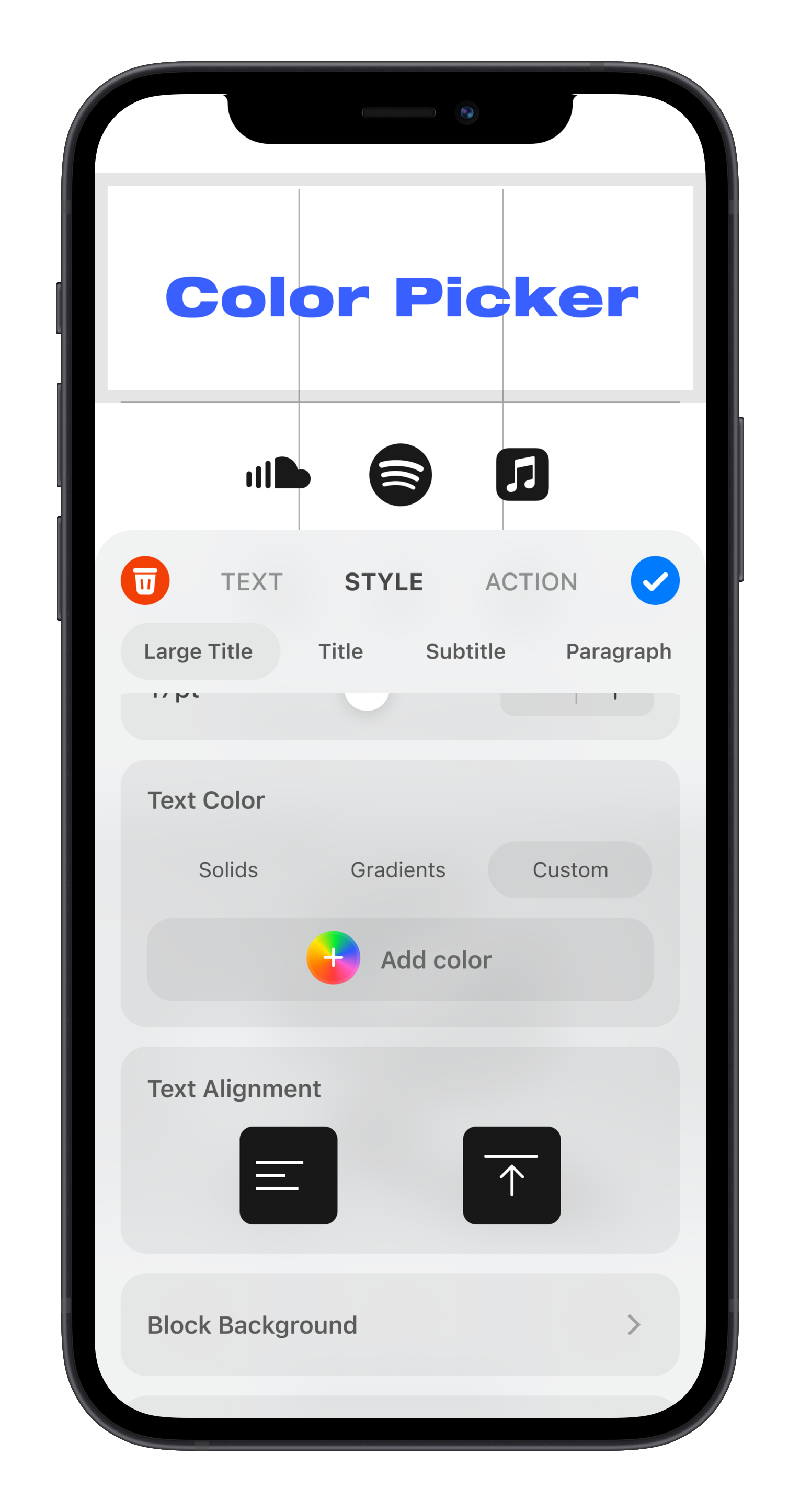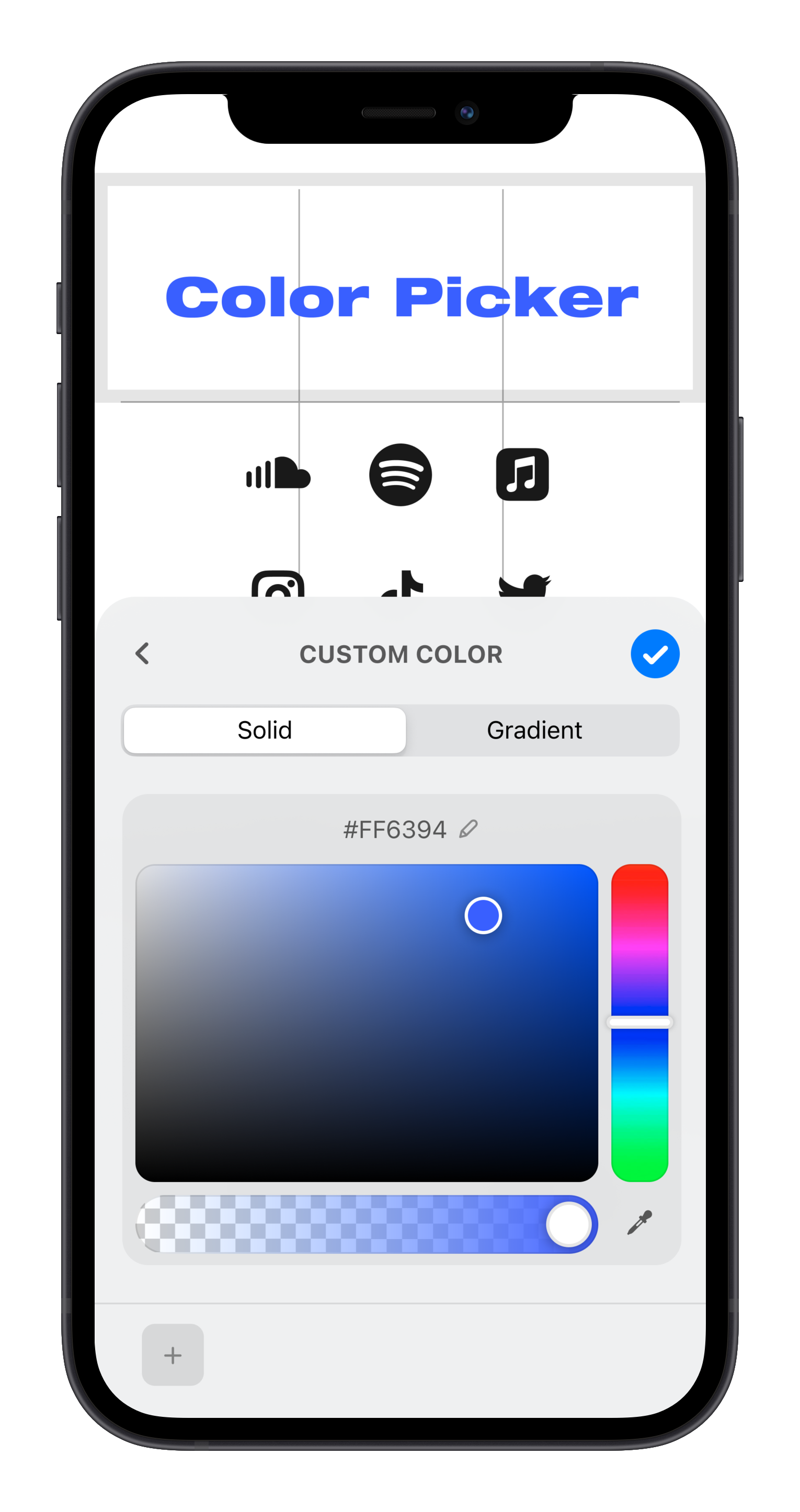 Once you've created a custom color and added it to your site, you'll see it in our palette where you can reuse it across your entire site.
To remove a color from your palette: Hold on the color and an X will appear in the top right of the color square on the palette. You can tap this to remove it.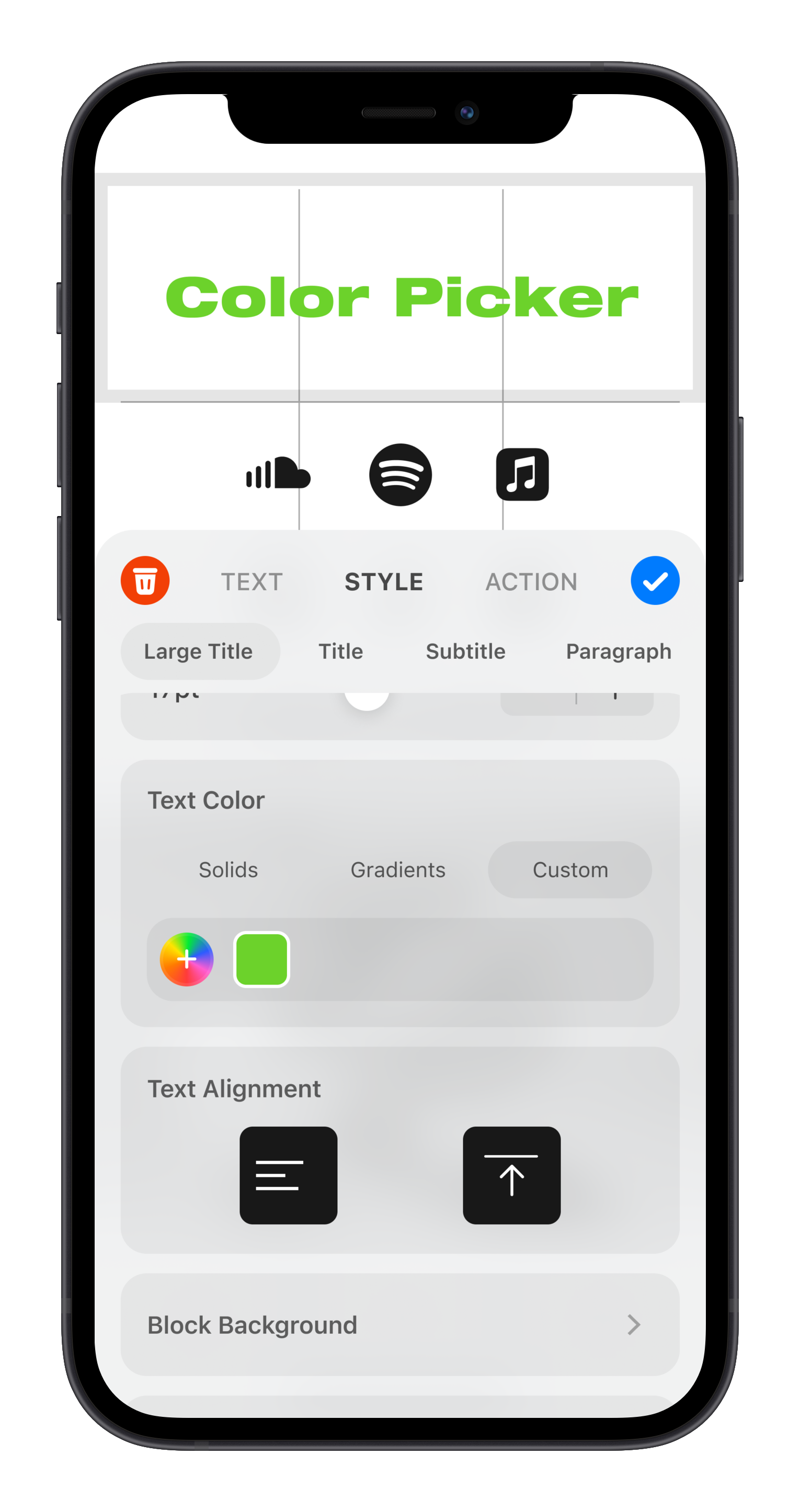 🌟 Feel free to reach out the Support Team in the app or at help@onuniverse.com at any time if you ever have any questions!