Need to see the details of your
💵Pro Feature
To See All Discount Codes:
Tap the Commerce tab.


Tap the Discounts option below your account balance.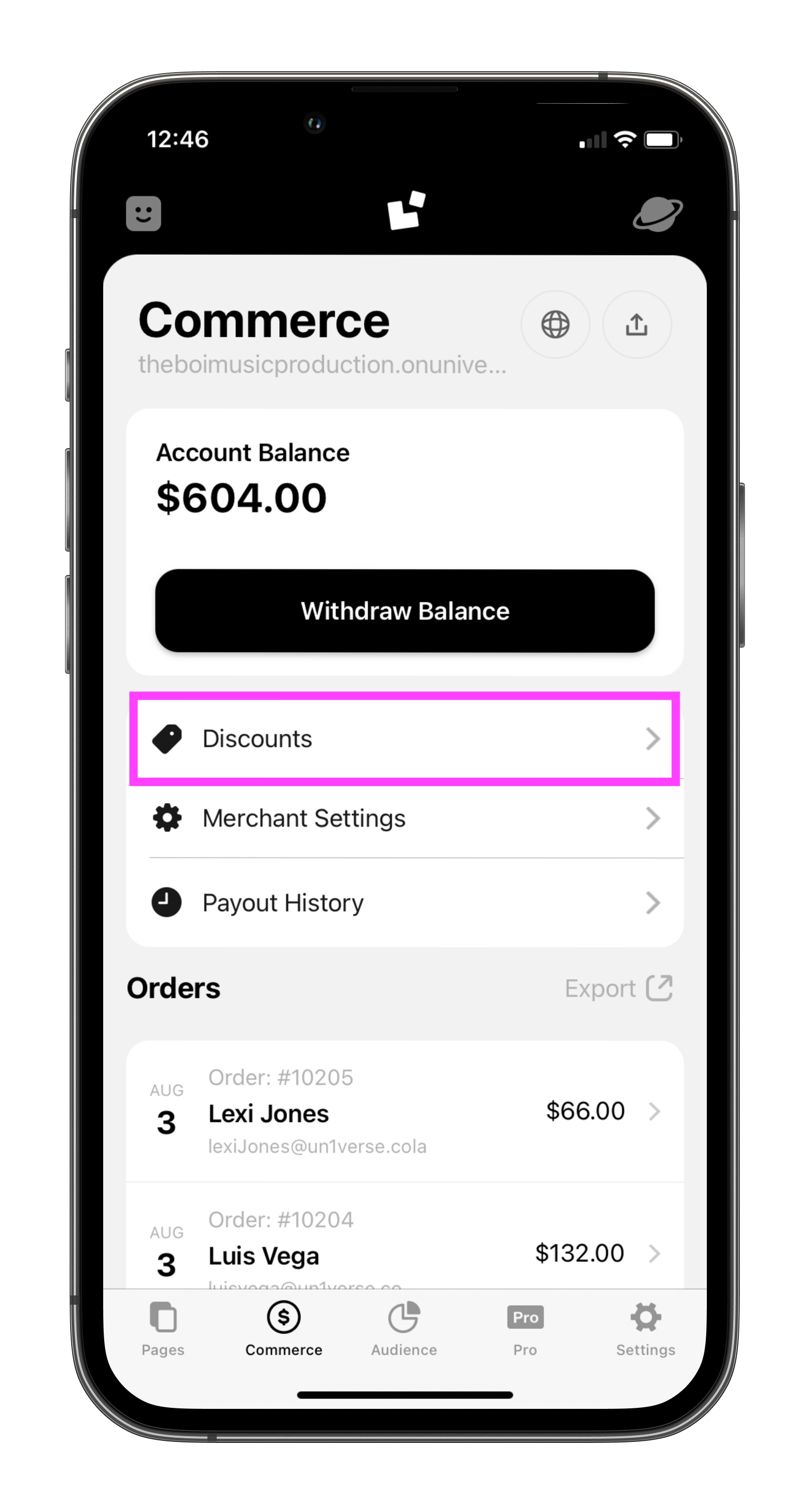 4. Tap on any discount to see the Discount Details.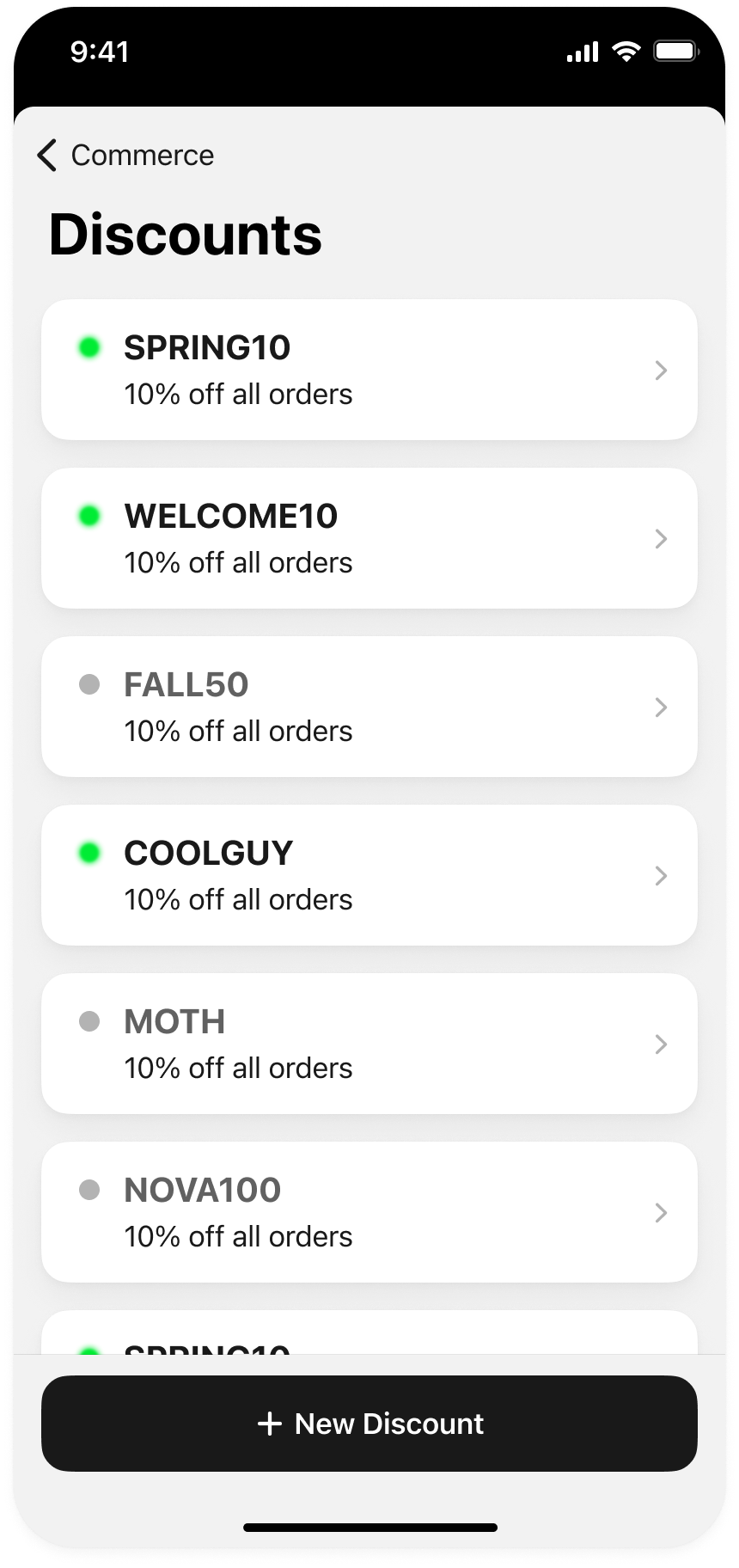 5. Here you can see the details for the discount, including the amount off.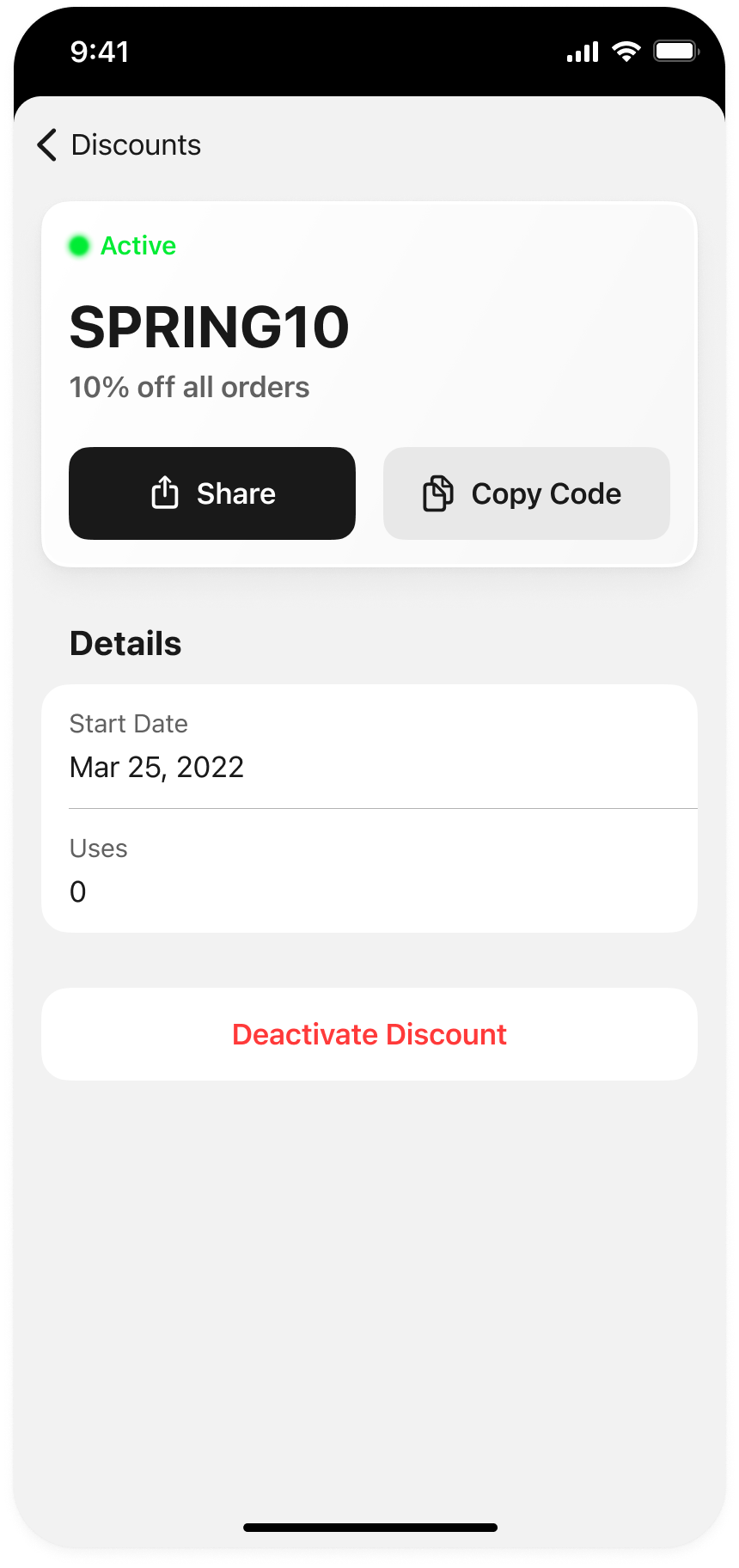 Want to see how to deactivate a discount code? Look at this article here!
Check out this article if you need help creating a new discount code.