Deactivating and reactivating a discount code is an easy way to flip a discount on and off!
💵Pro Feature
To Reactivate a Discount Code:
1. Go to the discount details page for a deactivated discount code.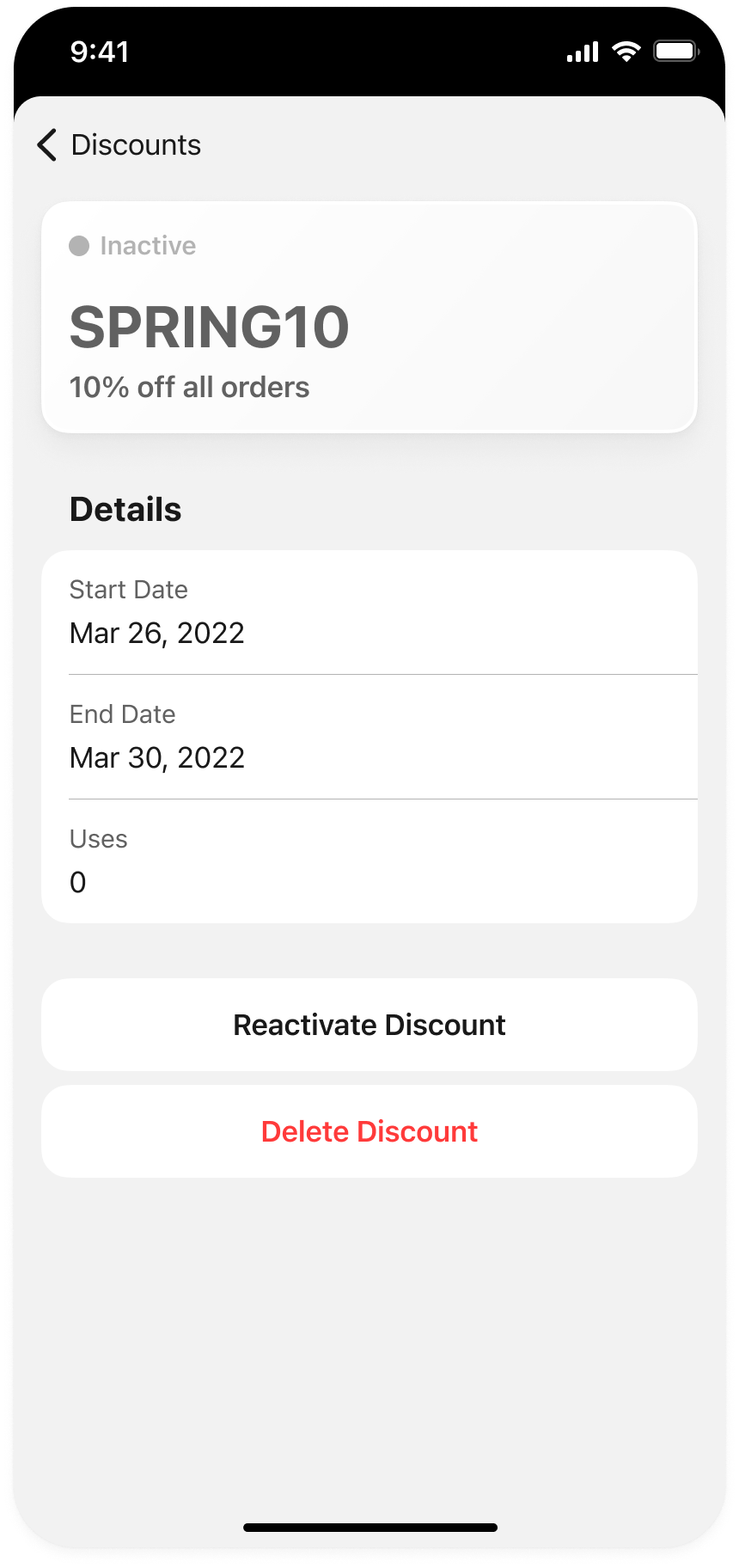 2. Tap Reactivate Discount.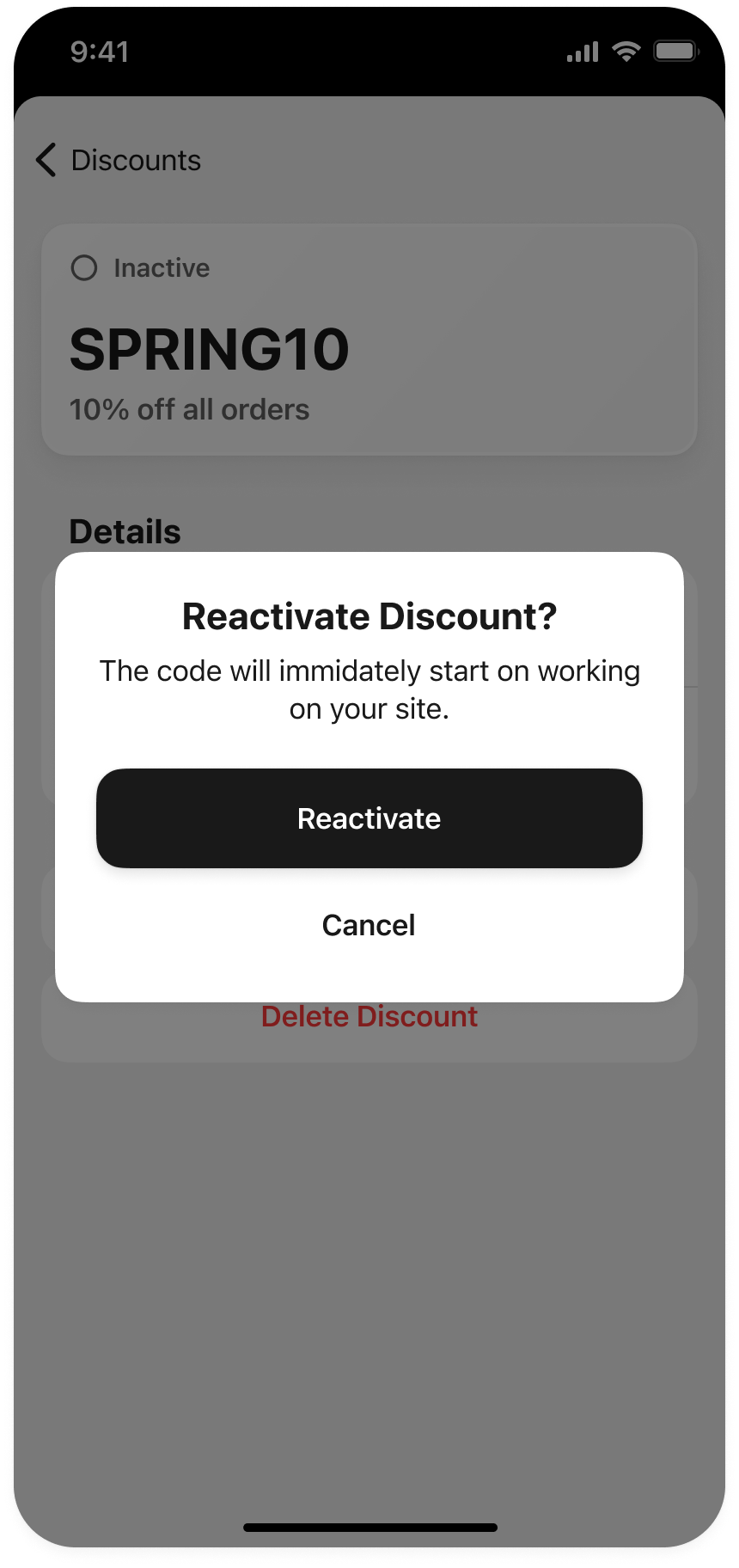 Want to create a new discount code? Check out this article!
Look here if you need to deactivate a discount code.