Need to update a discount code you have already created? No problem, you can now change the details of an existing discount code.
💵Pro Feature 
To Edit a Discount Code:
Tap the Commerce tab.


Tap the Discounts option below your account balance.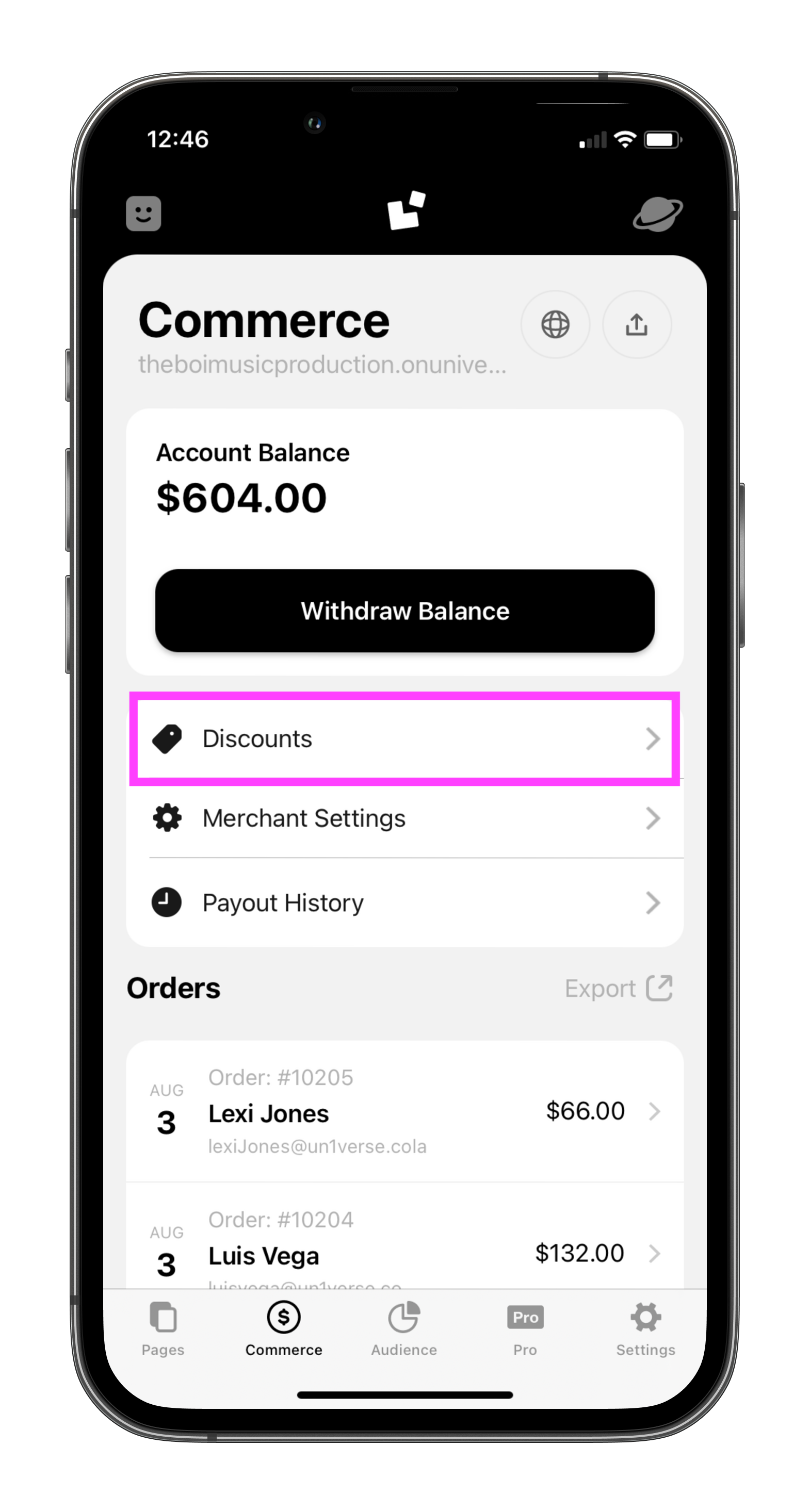 4.  Tap the discount you want to edit. Then tap Edit Discount.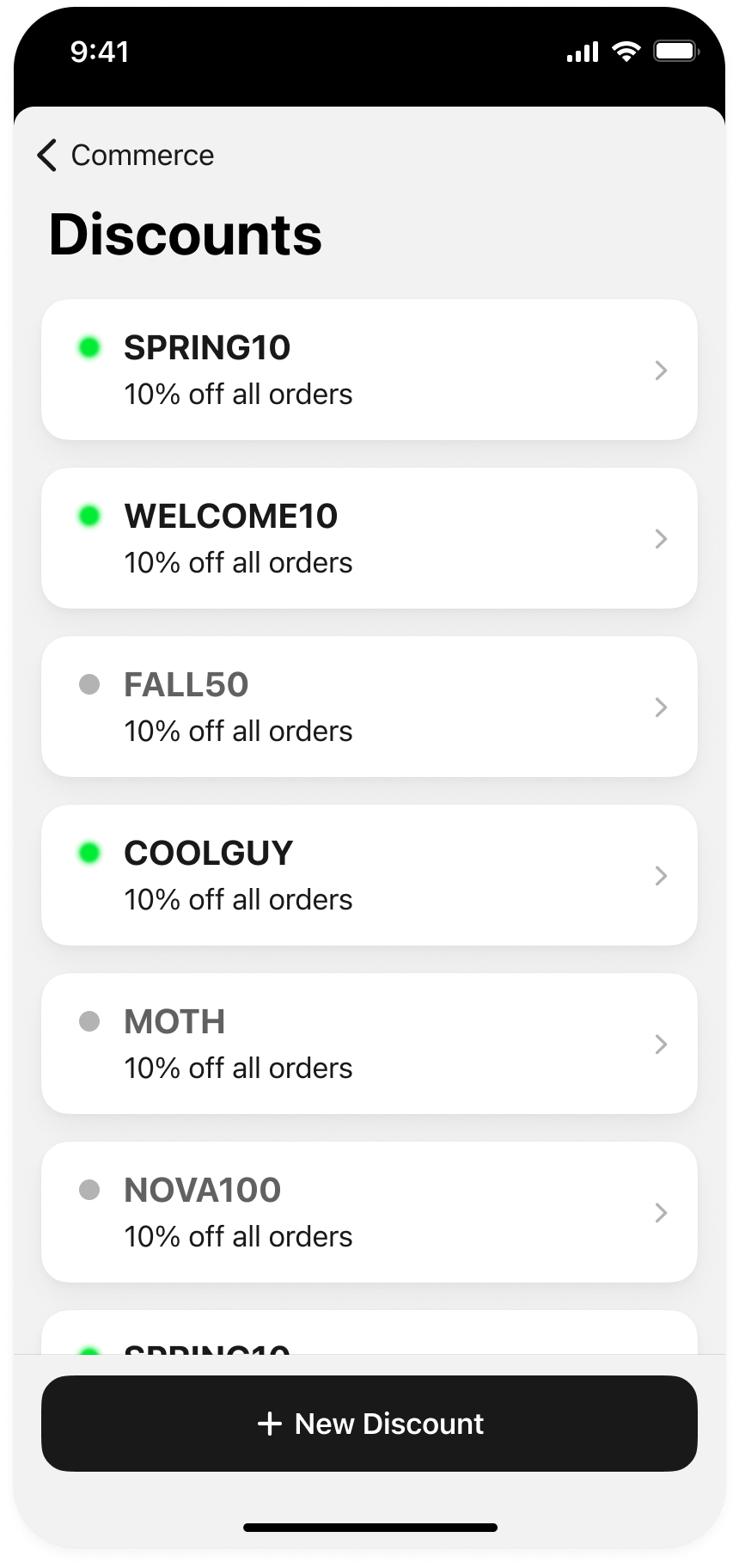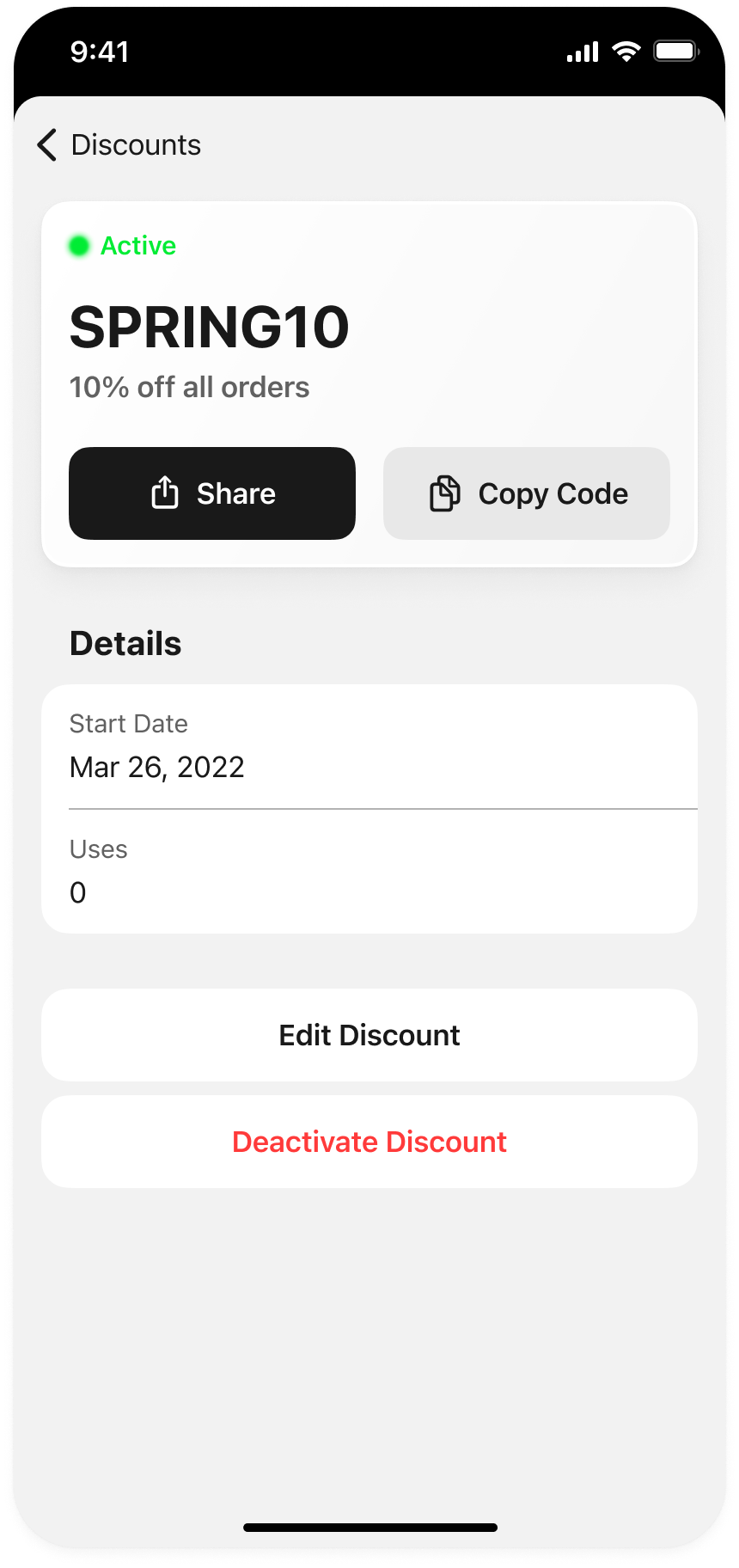 5.  You can then edit the name, discount amount, discount code. Make sure to tap the Blue Check Mark to save your changes.
Want to deactivate a discount code? Check out this article.