The Sell Block lets you take your site to the next level and sell your products. Here's how to make the most of it.
When you use the Sell Block on Universe, you unlock the ability to manage your inventory, setup different variations of a product, and so much more! Below are some of the best practices to make the most of your Universe website and the Sell Block.
Different Products
Product names on the Sell Block are very crucial. Not only are they displayed to the customer during checkout and on the receipt, but you also see them in your site orders. Having a descriptive name will make it easier for you to identify what you've sold and what exactly to send to customers. If you're selling cookies on your website, you might want to name a product something like "Chocolate Chip Cookie" rather than simply "Cookie".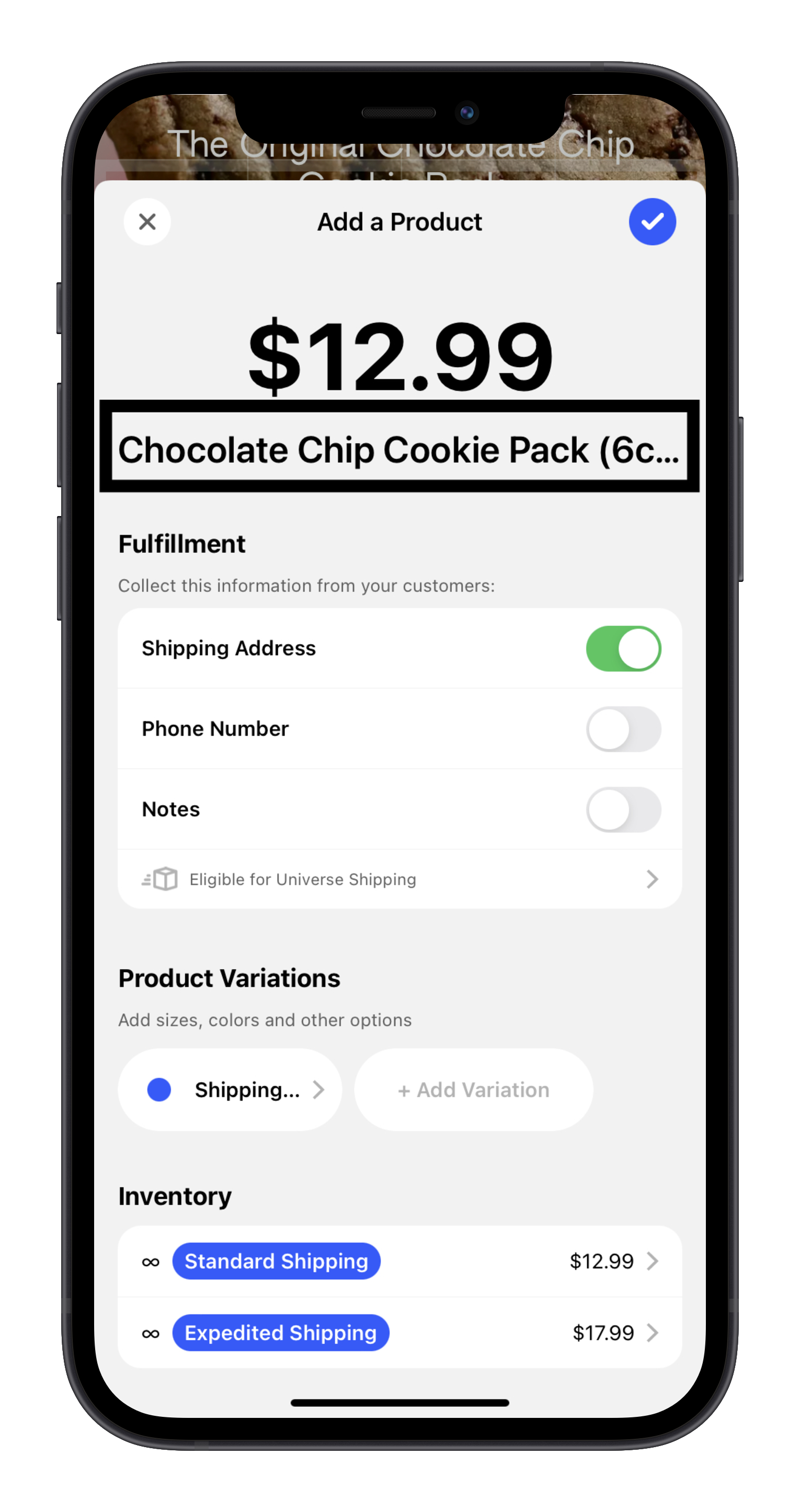 Showcase your product with images
Both the Photo Block and the Gallery Block are great ways to showcase your product along with the Sell Block on your site. Using these blocks, you're able to display photos of your product anywhere on your site! The Photo Block allows you to choose one photo to display and the Gallery Block allows you to choose up to 10! Using the Gallery Block, you can choose between six different styles on how the photos appear on your site and how visitors can navigate between them.
Setup contact options on your site
The Link Block and Contact Block are a simple way to get website visitors to send you messages directly through your website. You can link your social media profiles, external links, a phone number, an email and so much more!