Create an email address that forwards messages to your personal email
💵 Pro Subscribers Only
Universe makes it super simple to create a custom email address for your site. Simply pick an email address that you'd like to use and select a personal email address that you'd like the messages to be forwarded to.
Custom email addresses currently only work with custom domains that are subscribed to through Universe. We do not currently have support for custom domains that are hosted outside of Universe.
To set up a forwarding email address:
Tap on the gear icon in the bottom right-hand corner of the dashboard to navigate to your Site Settings.
Tap on Email Forwarding.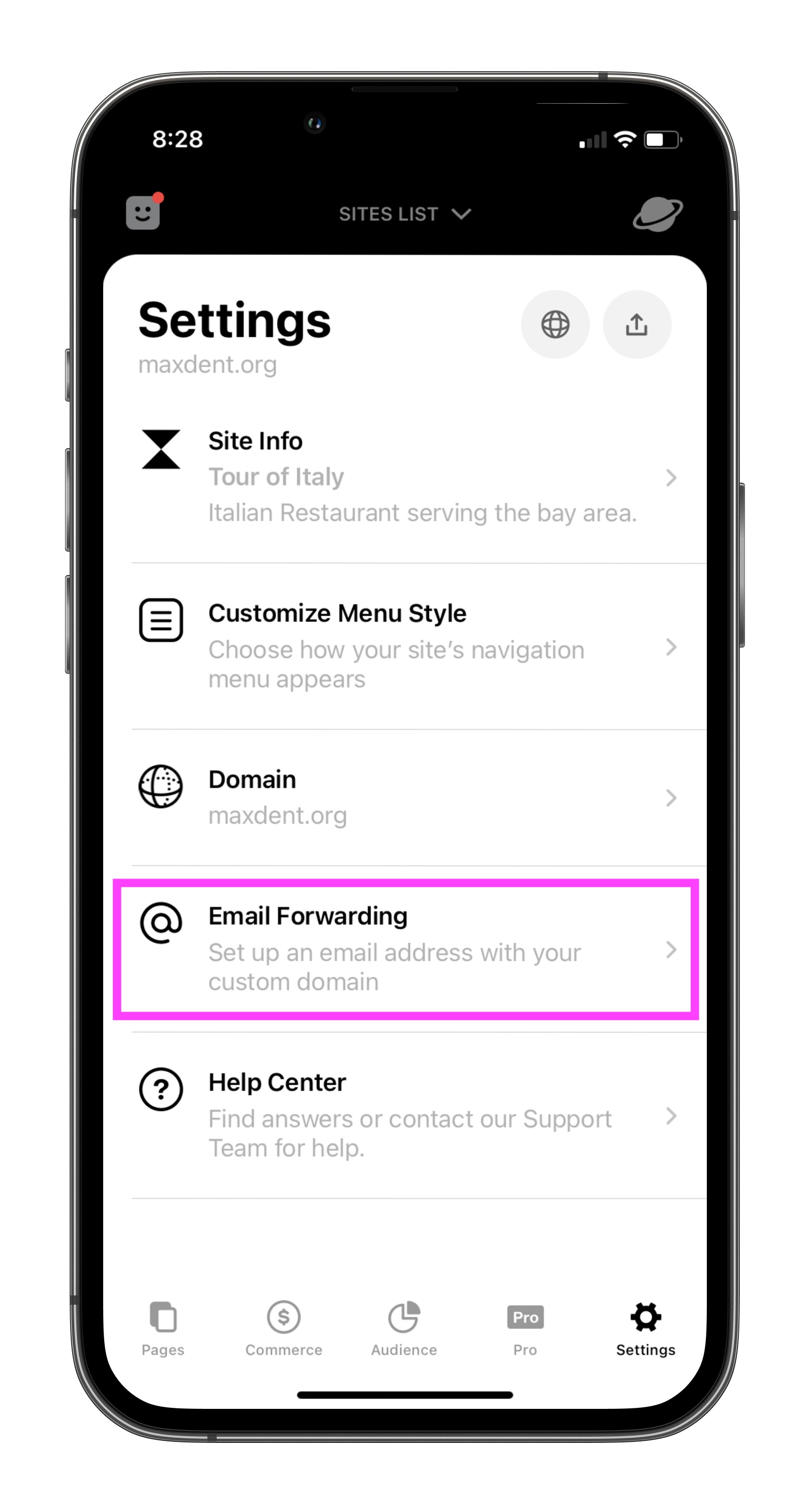 Create an email address that stems from your Universe domain.
For example, if your site is example.com, you can set your custom email to hello@example.com. The domain will automatically be pre-filled -- you just need to choose the beginning of your email address.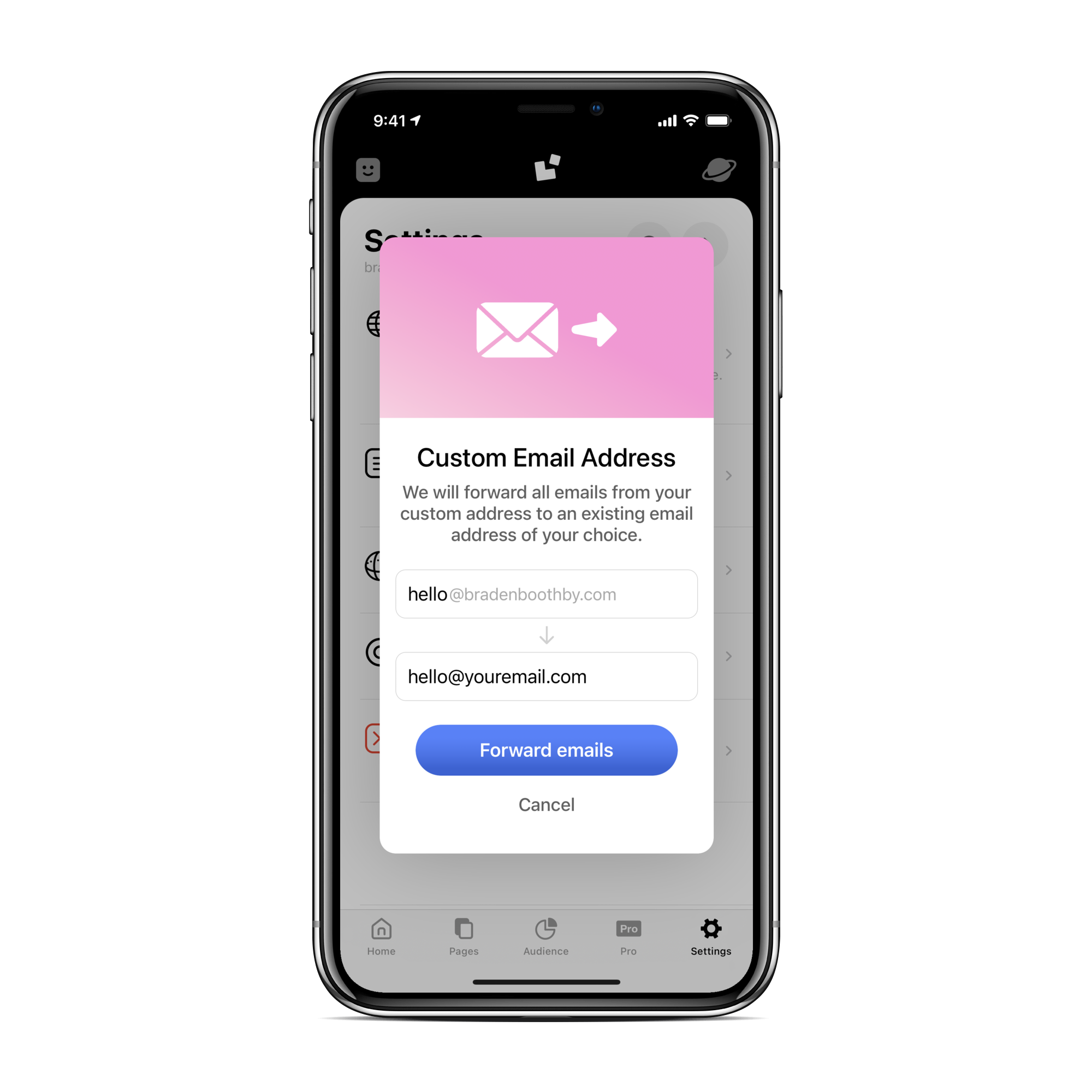 Enter your personal email address to forward your messages to. This can be your Gmail, iCloud, Hotmail, Yahoo, or any other email service that you have access to -- just make sure it's a real email address.
🌟Replying to emails that are forwarded to you will be seen as sent from your personal email address.
If you are looking for a way to send and receive emails from a custom email address, you can look into connecting a GSuite account. More information can be found here.