Send an email to everyone who has subscribed to your site using the Subscribe Block
💵Pro Feature
With a Universe Pro subscription, you have the ability to send a custom email to all of your subscribers at the tap of a button. These custom emails are a great way to share an announcement, update, discount, etc.
To send a custom email:
Begin by heading over to the Audience tab on the Dashboard
Tap the Email Subscribers option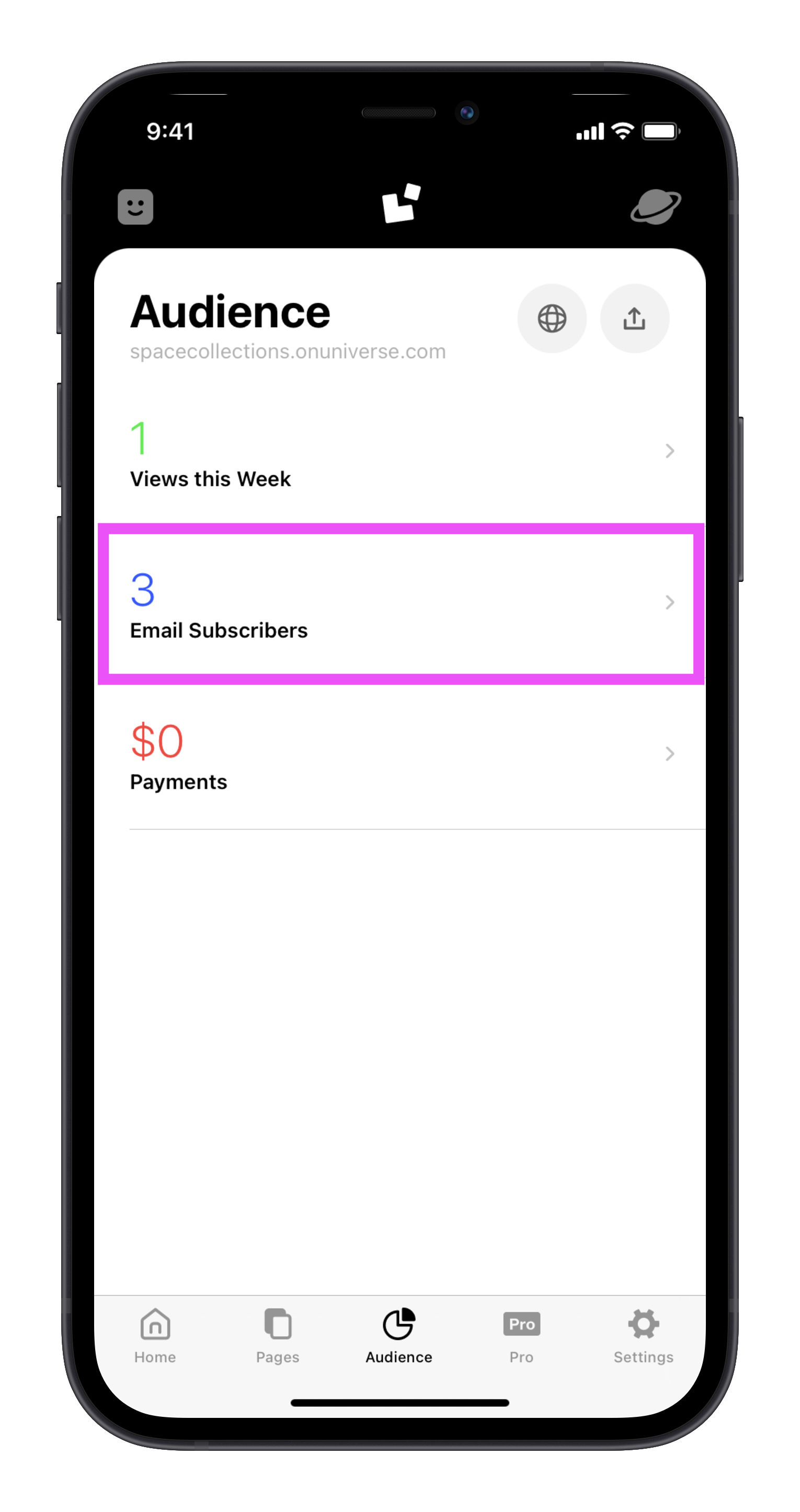 From there, tap the Send a custom email button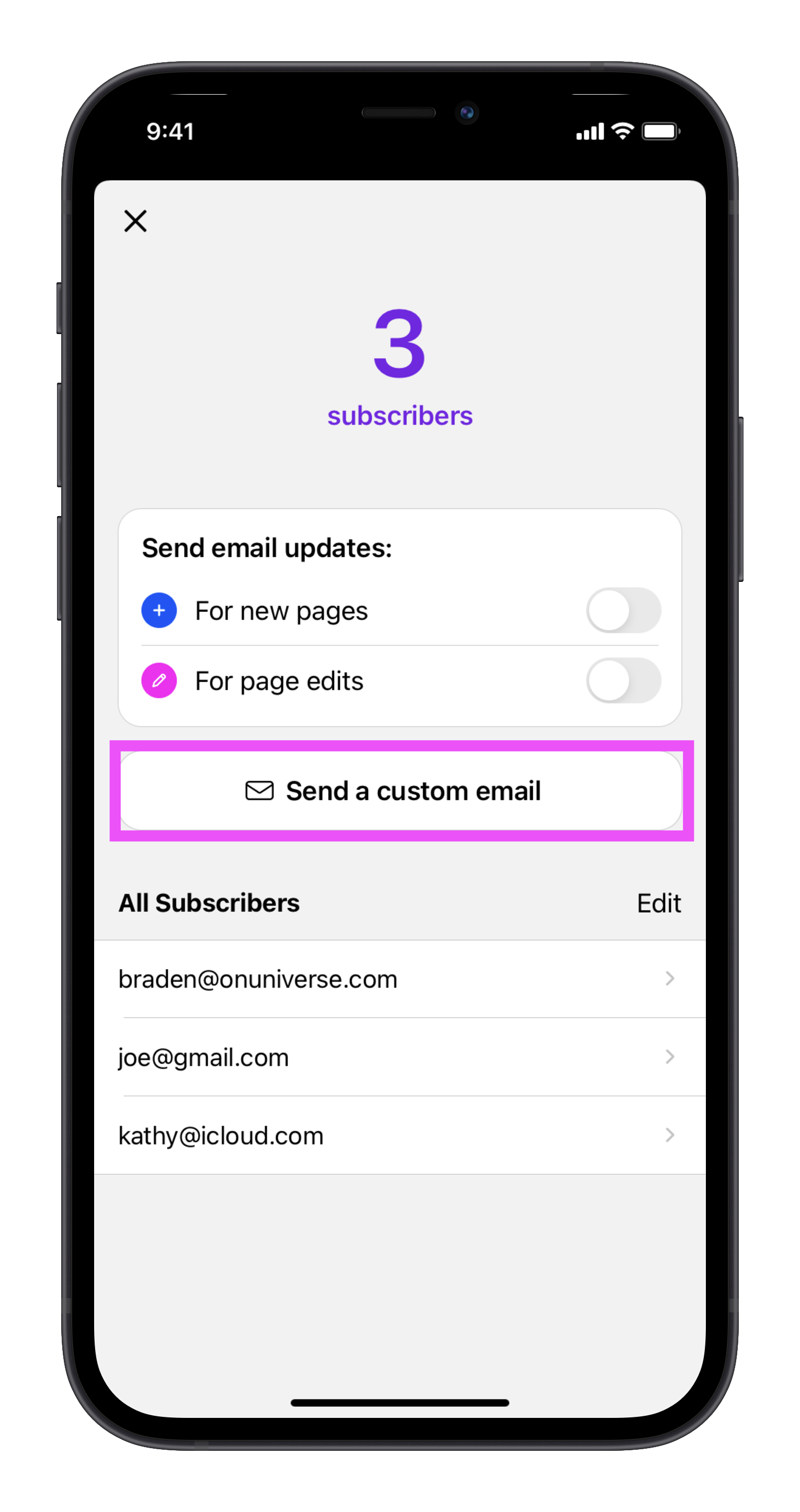 On this screen, you can type in everything that you wish to send to all of your subscribers. Once you're done, tap the Send button in the top right!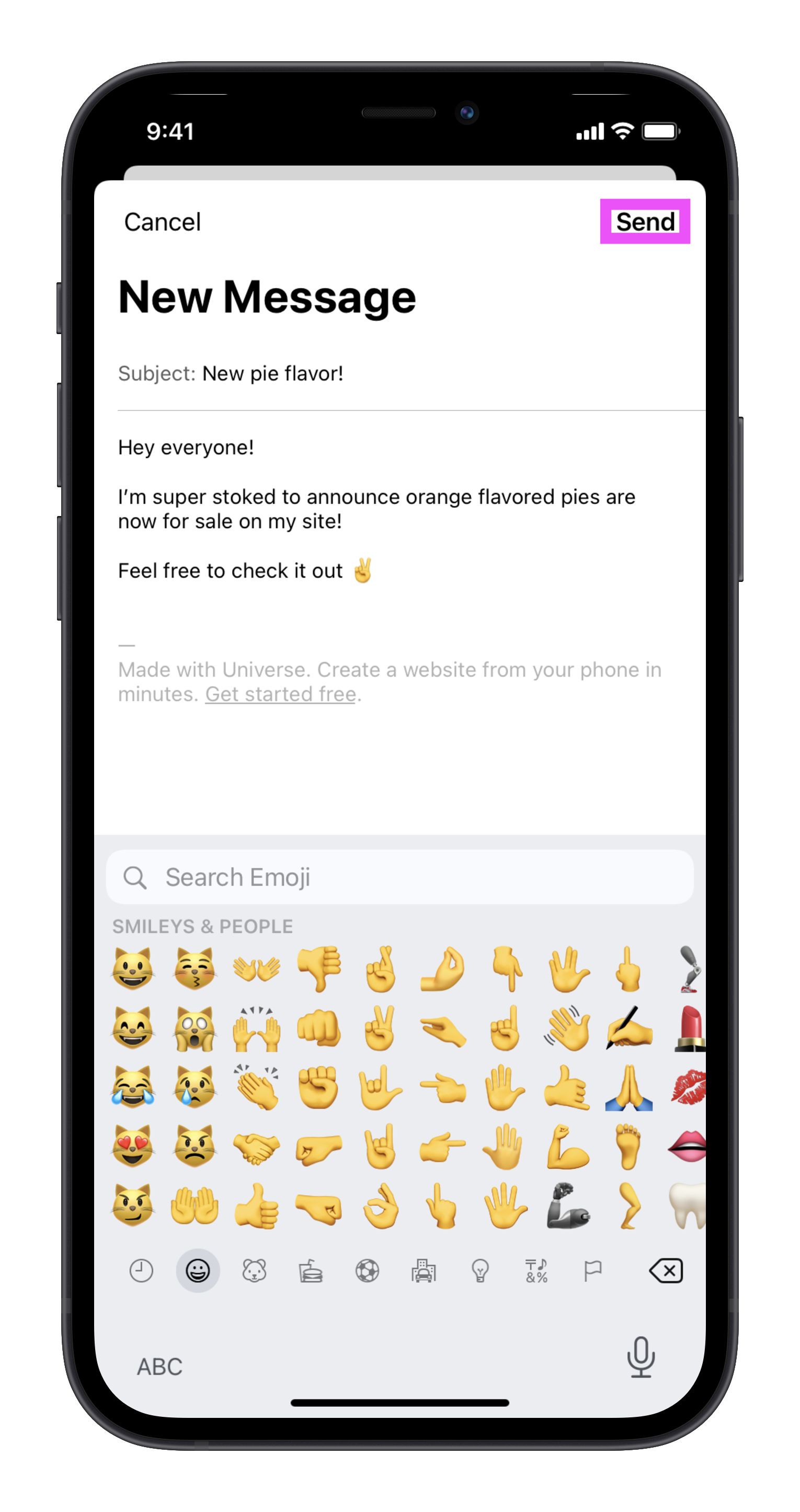 👉Currently custom emails only support text and emojis. If you are interested in being able to add pictures - shoot us an email to help@onuniverse.com or send us a message from inside the App!