View all of your payouts that are getting sent to your bank
The Payout History section of the app will allow you to view all pending and past payouts sent from Universe to your bank account.
To view your Payout History:
Tap the Commerce tab.
Tap the Payout History option below your account balance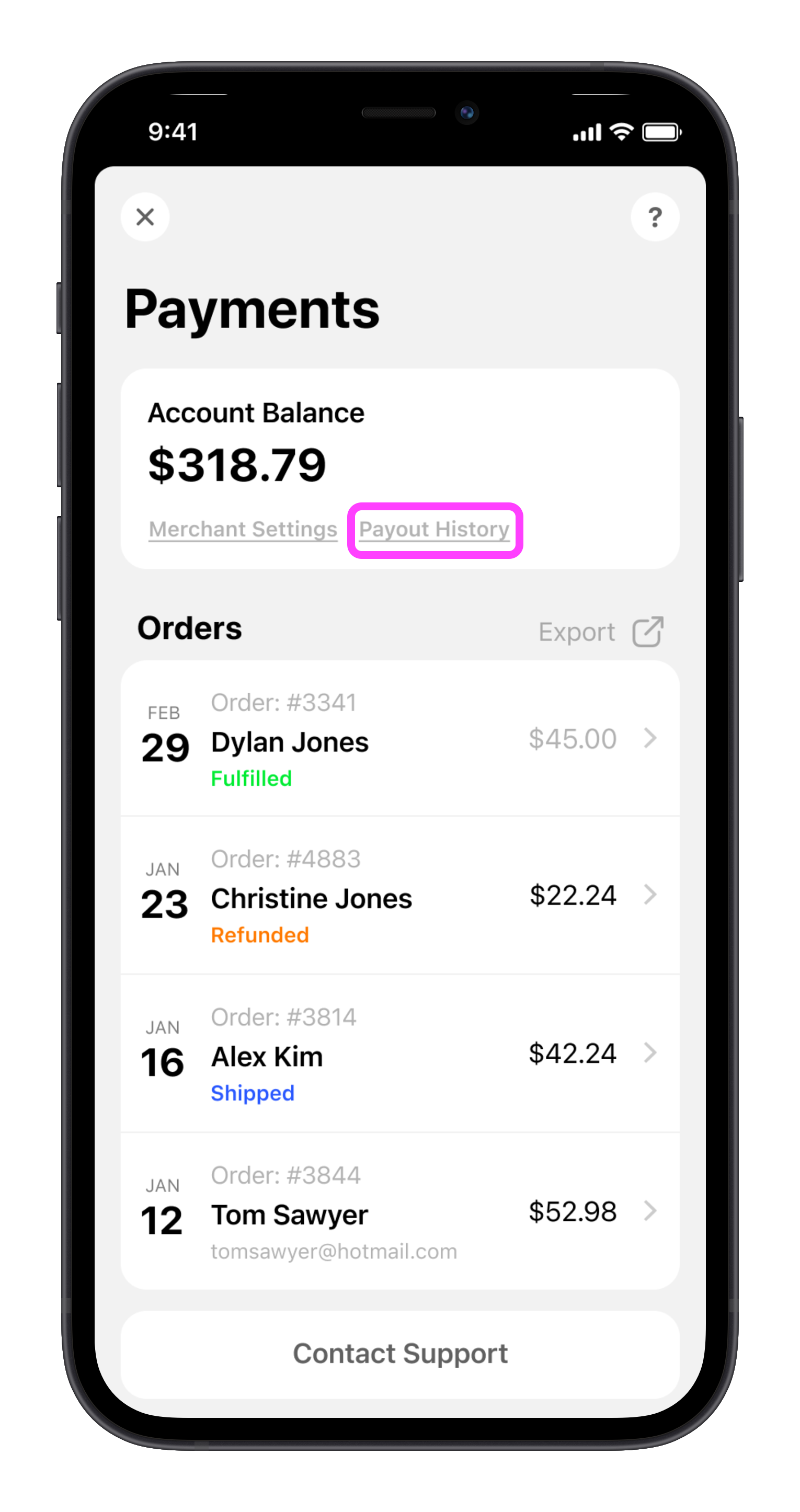 All of your payouts will appear!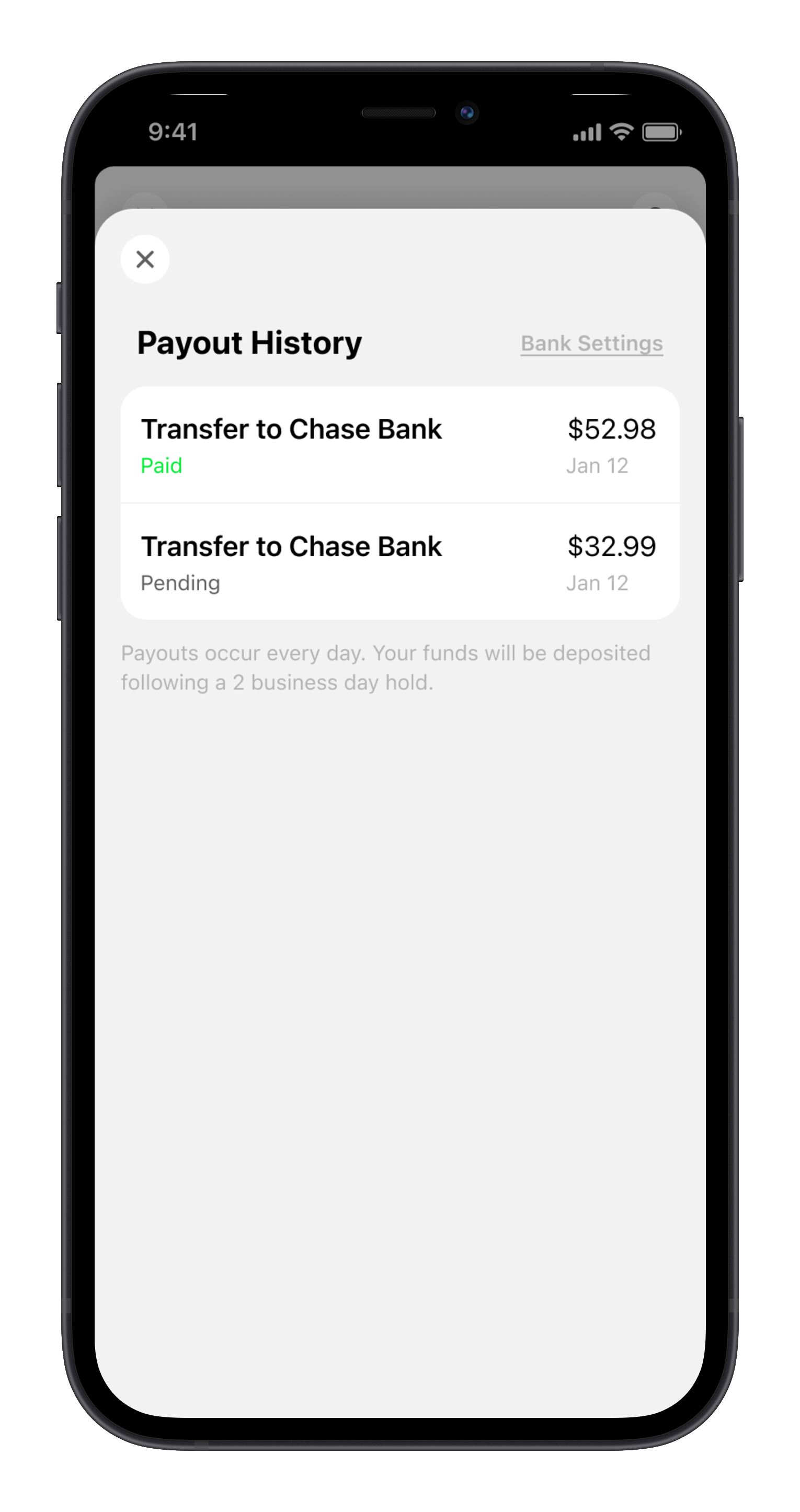 Want to know more about when you receive the funds from your sales? Check out this article here.