When customers pay you, we require them to provide an email address during the transaction. If your customer is paying with Apple Pay, the email address will be collected automatically.
To access your customer information:
Tap on the Commerce tab from your site dashboard.
Tap on Payments.
Tap on any payment.
Tap on Email Buyer in the Order Details.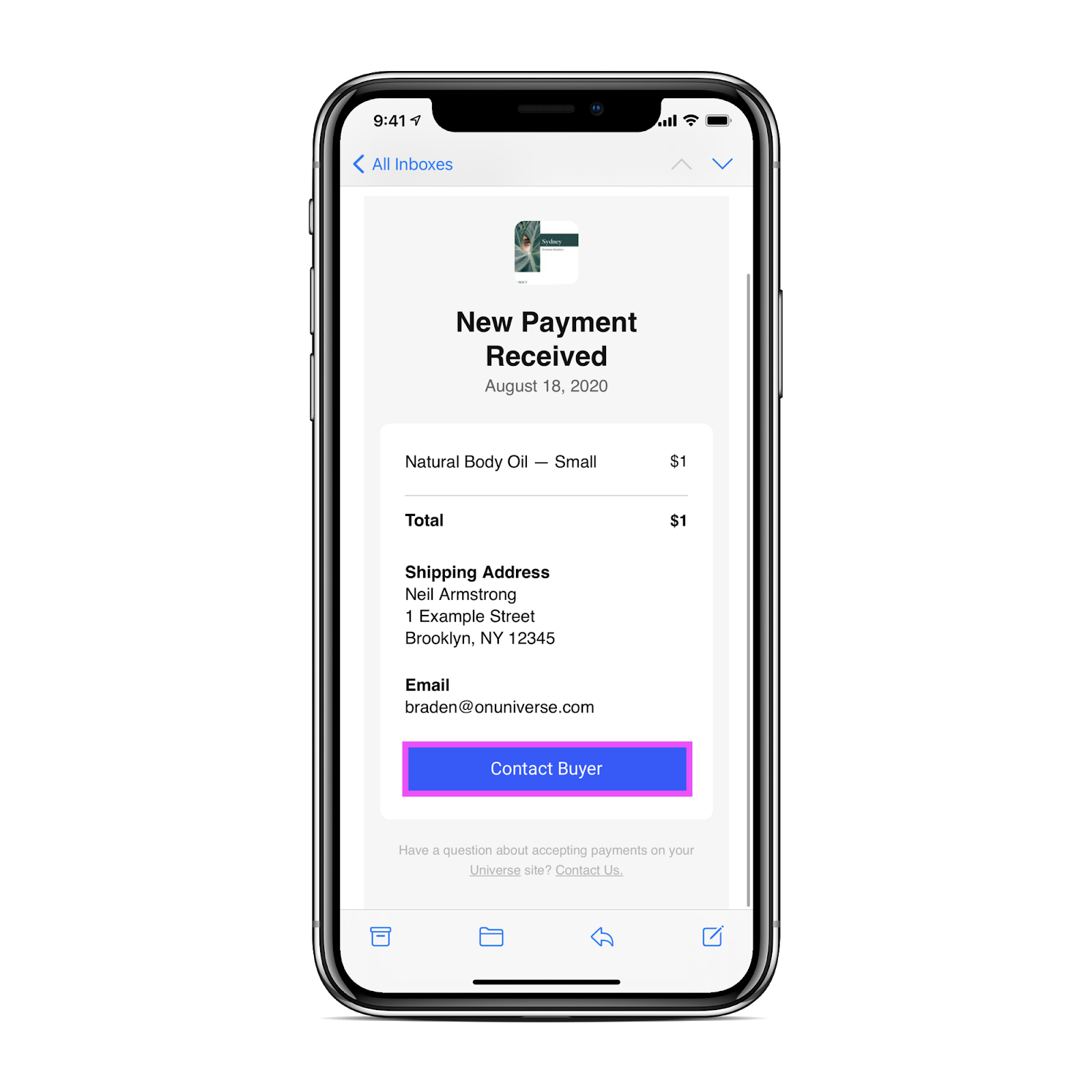 Note: Emails are sent via the Mail app on your iPhone, so you'll want to make sure you're sending the email from the right email address if you have multiple signed in.