Manage your payout account
You can easily make changes to your bank account on file.
To manage the bank account your funds are deposited on iOS:
Tap the Commerce tab.
Tap the Payments option.
Tap the Merchant Settings option below your account balance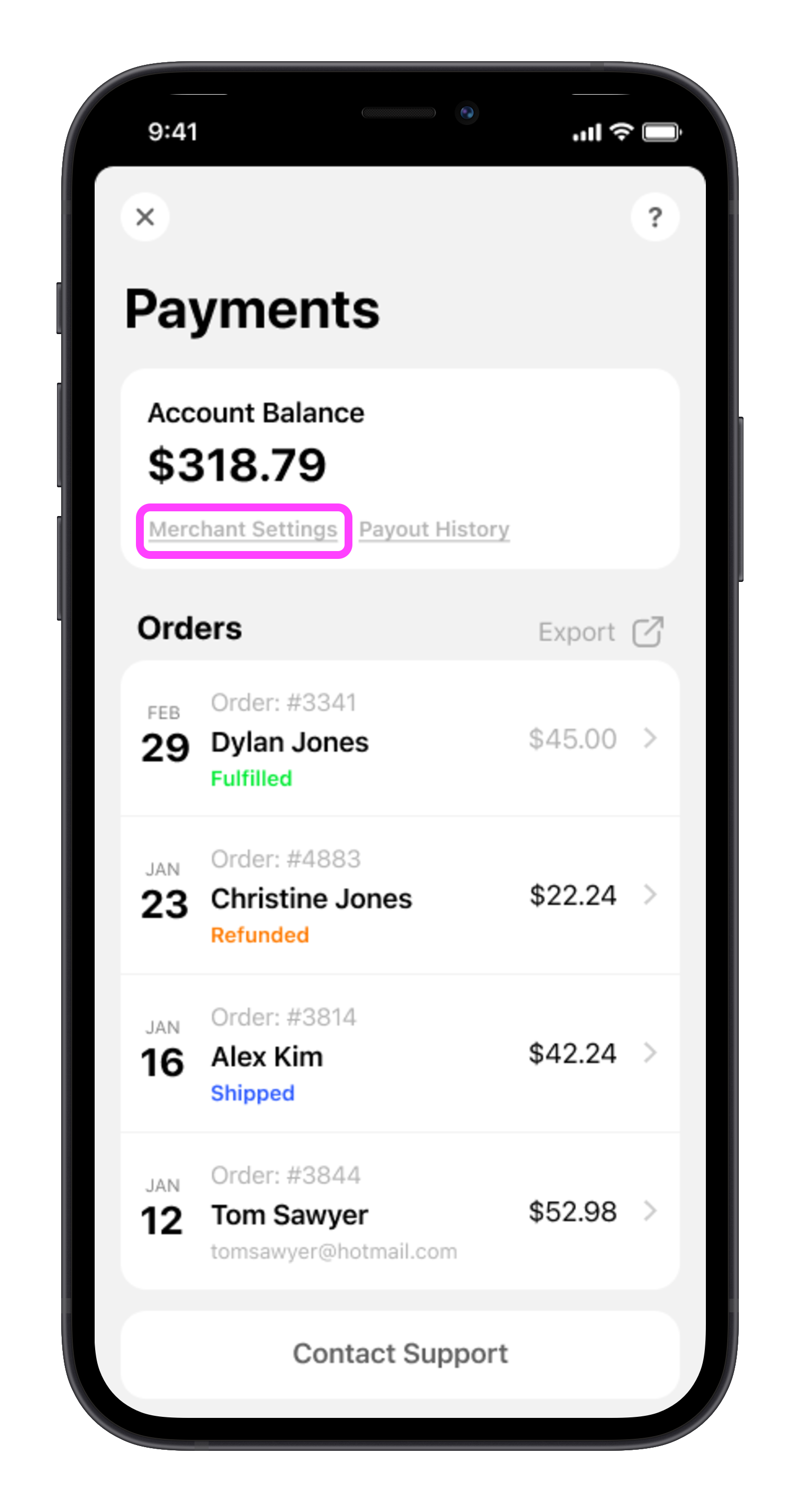 Tap +Add Bank Account
Enter the Account and Routing Number of the account you want to add.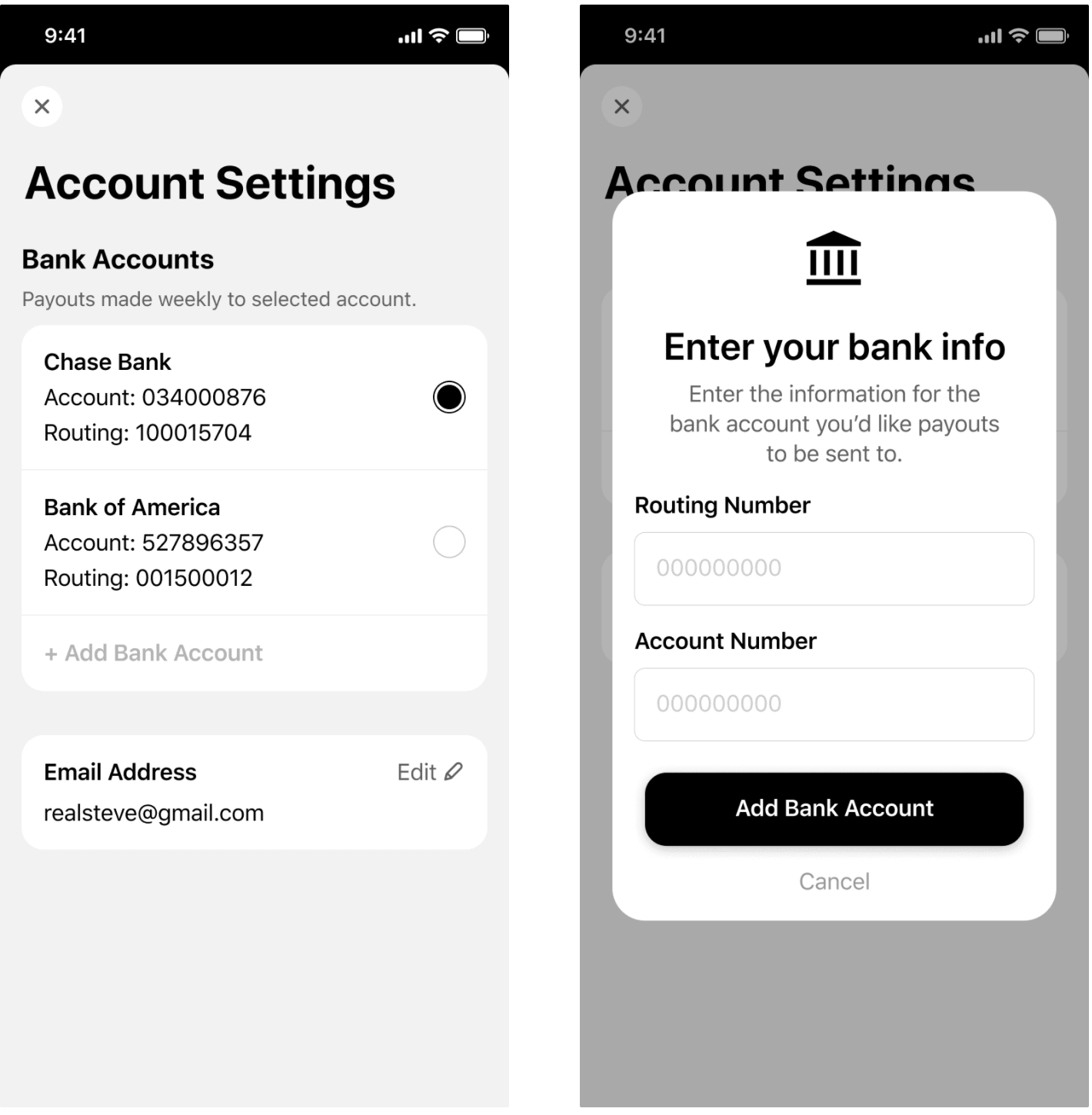 Tap Add Bank Account
The new account will automatically become your new default account. If you would like to remove your other linked account, tap that account and then tap Remove Account.
🌟Chime does not allow you to receive your payments from Universe. Please use a different bank.
🌟For JP Morgan Chase bank accounts, you will need to make sure you use the routing number and not the wire transfer number.
---
To manage the bank account your funds are deposited on macOS:
Click the Commerce tab located on the left side of the app
Below your account balance, click Merchant Settings (same as iOS)
From here, you can easily manage all of your bank accounts that you can receive payouts to