Use any Hex Code to match your site to your brand
Universe now has a built in color picker that allows you to add any color to your website! You can use our color picker or input a Hex Code to always make sure your website matches your brand styling. 
From the Style tab on any block that allows you to edit the colors of the block, you can now tap our new color pick in the Color section to add a custom Hex Code! From the Custom tab in the color picker you can add a new color and tap the Hex Code up top to edit and add your own for custom colors all over your Universe site!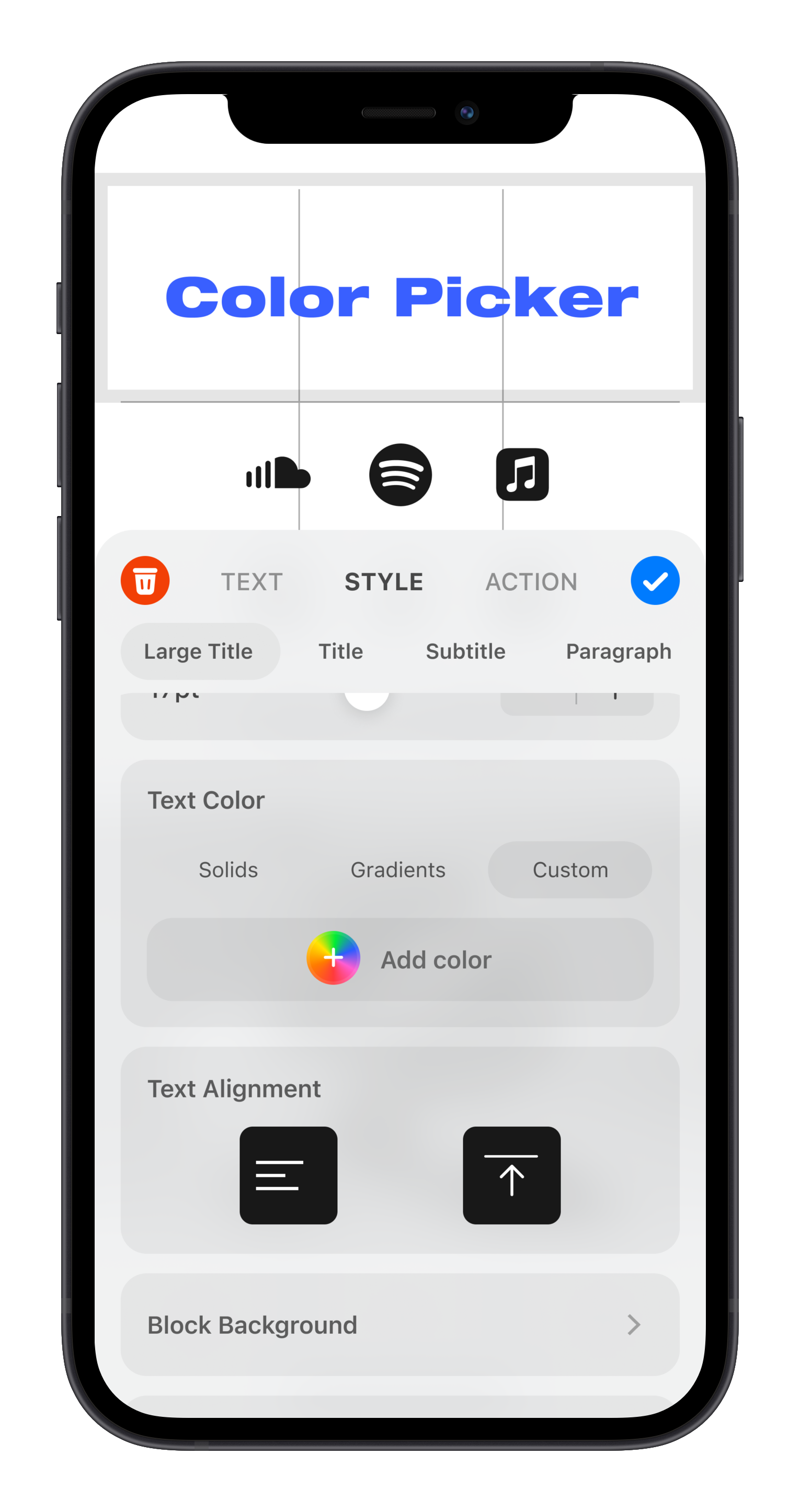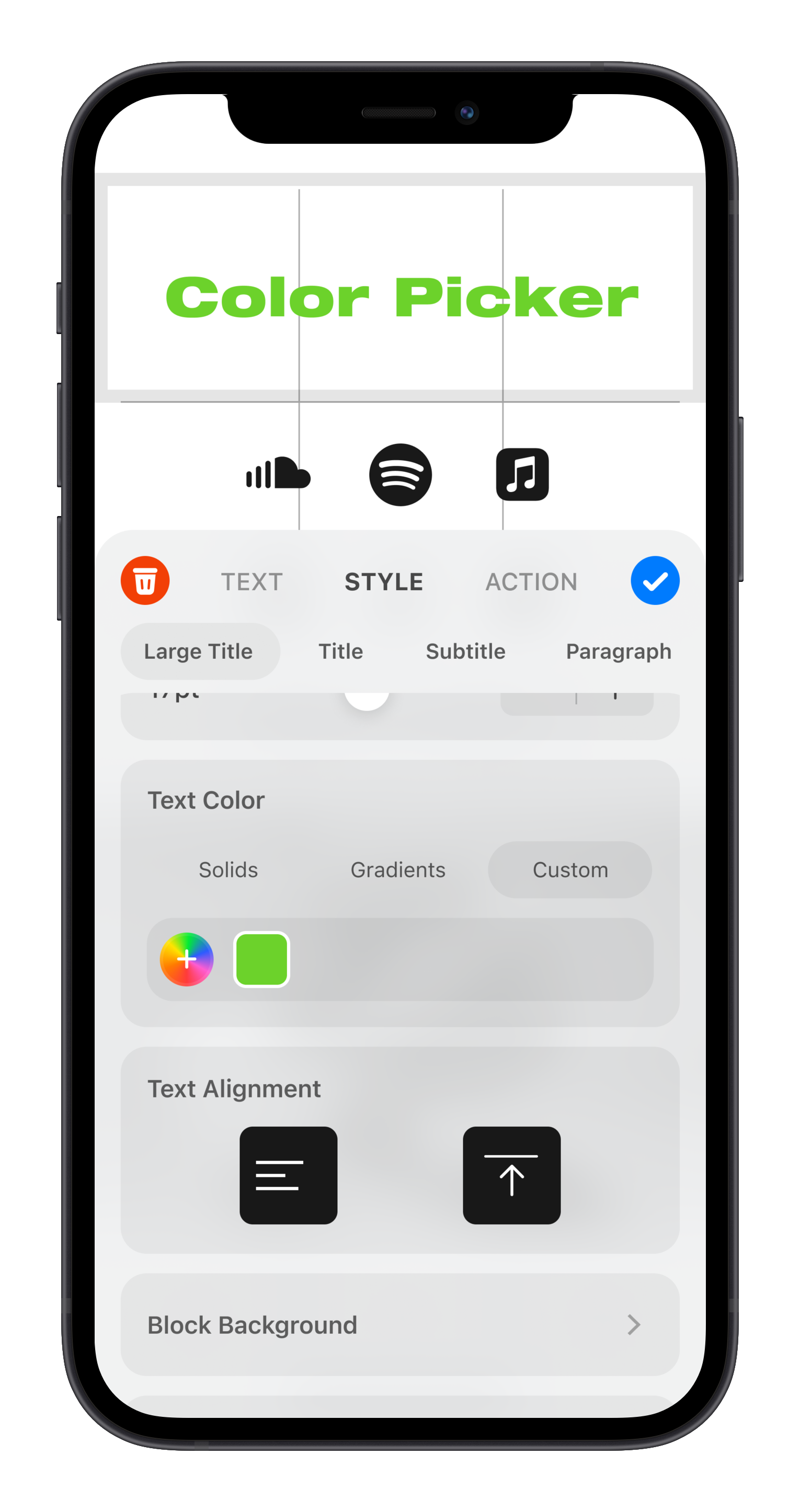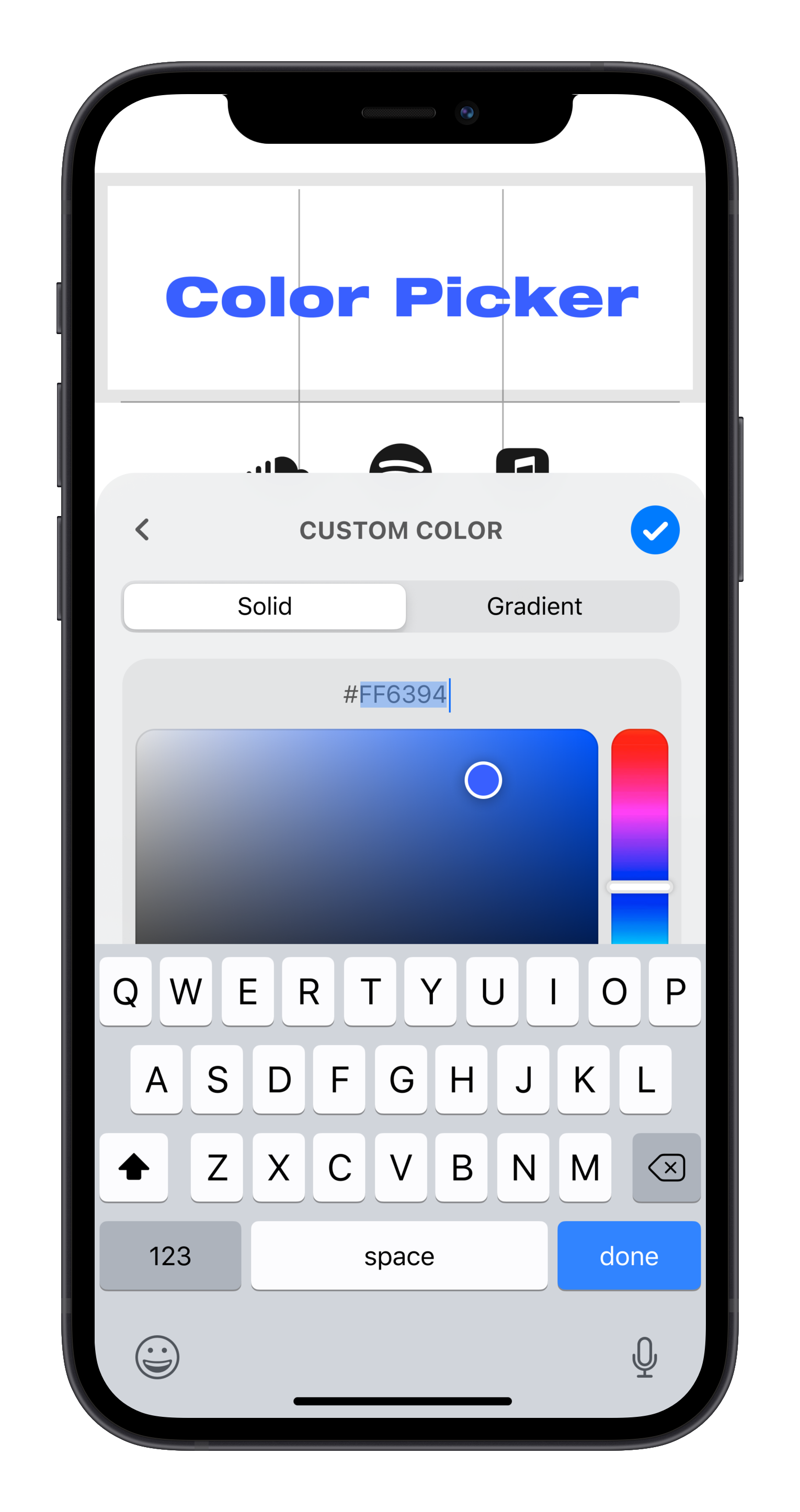 🌟 If you have any questions about the new Color Tools, feel free to reach out to the Support Team in the app directly or at help@onuniverse.com. We can't wait to see what you create!
Looking for the Hex Codes of our legacy color picker? You can find them here.