Add more Pages to your site
Adding a Page to your site is as easy as tapping a button. All you have to do is decide where you want the page to live. Adding additional pages also creates a site menu. Learn more about customizing your site menu here.

If you're curious about the difference between a Page and a Subpage, you can read more here.

To add Pages to your site:
Tap on the Pages tab located on the bottom of the Dashboard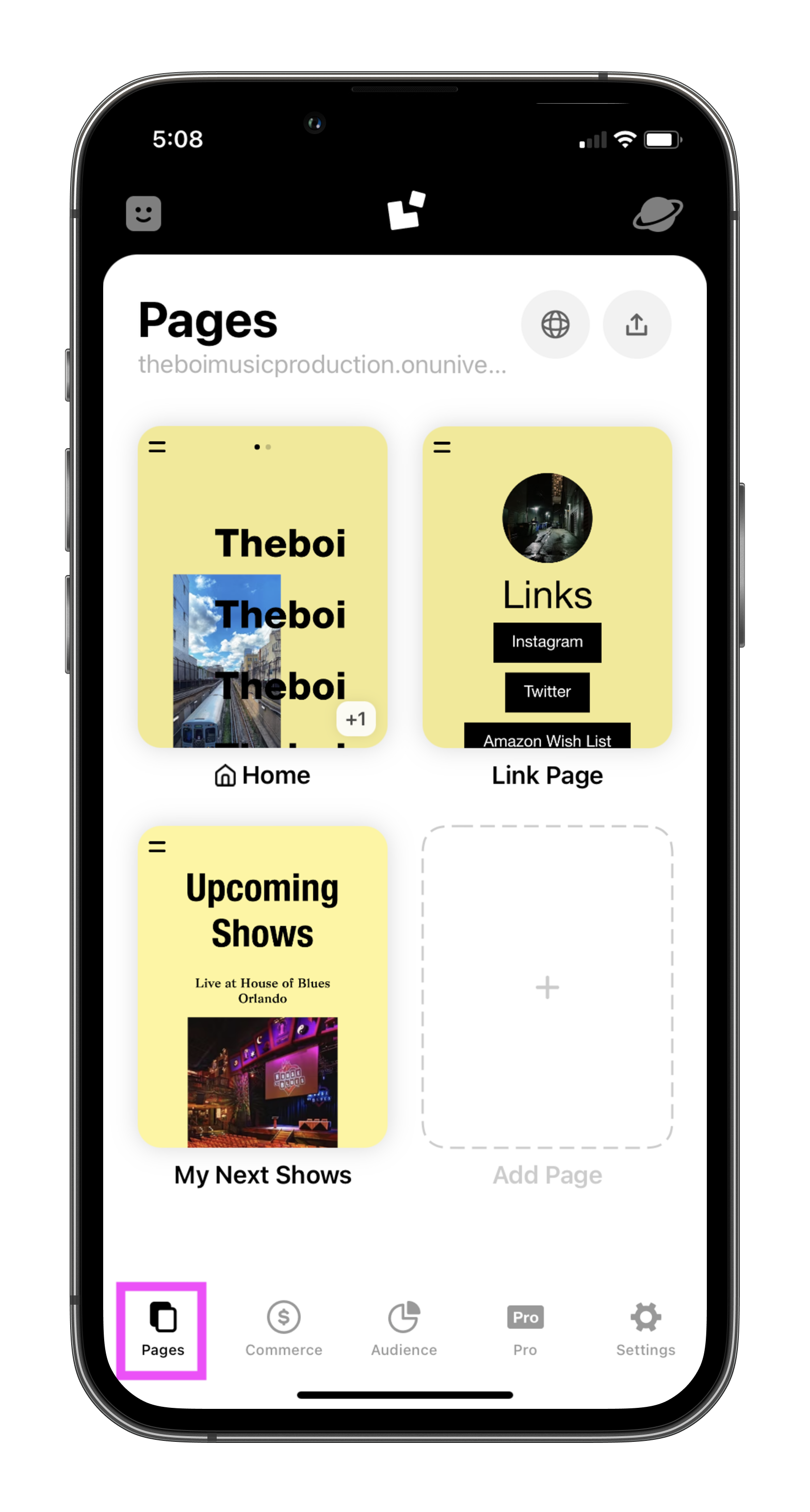 Scroll down (if needed) and tap on the blank page outline and select Add Page.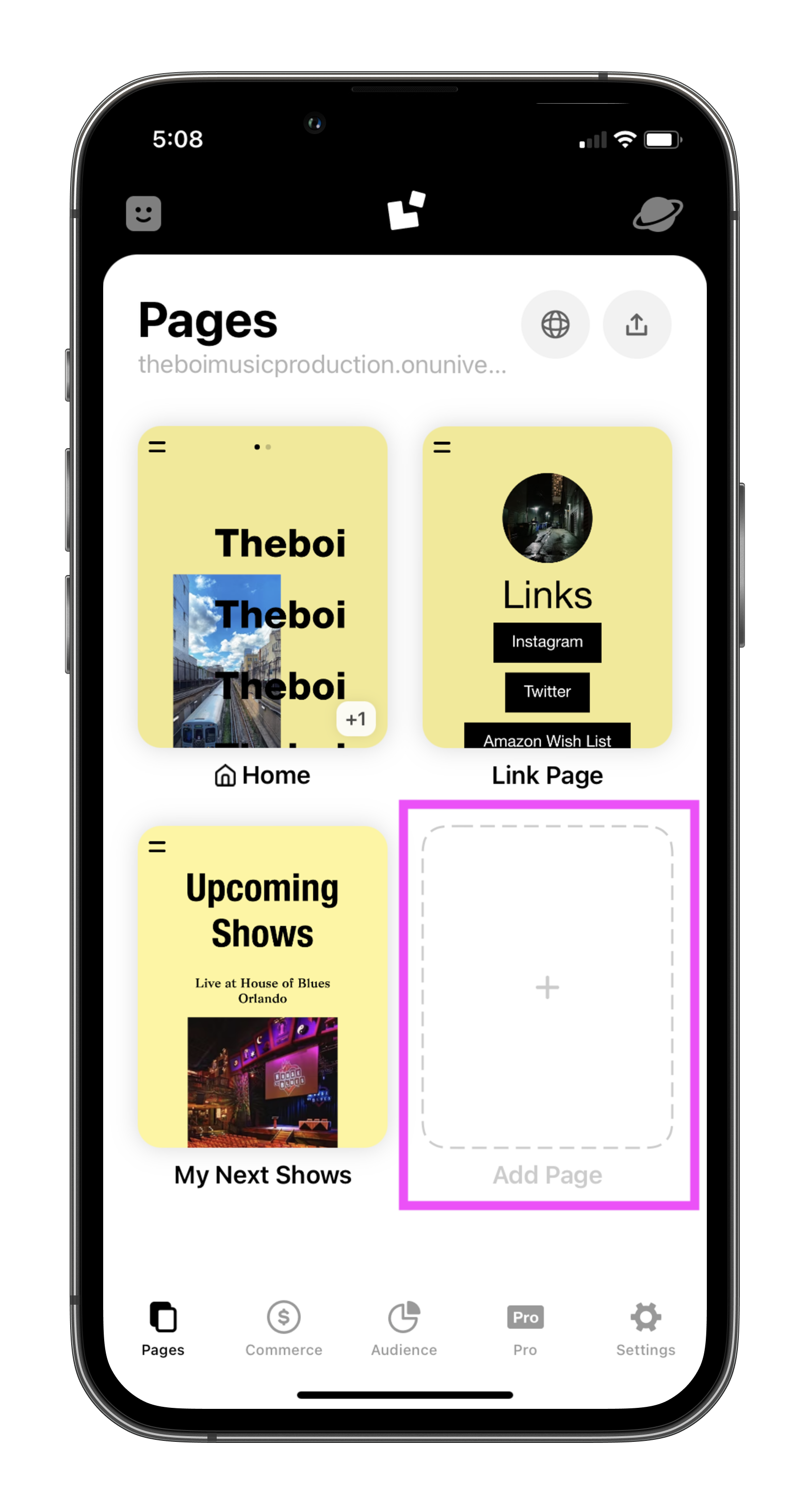 Name your new Page.
Choose from our selection of page types to apply a customizable template to your page, or select Blank to start with a blank Grid Editor.