If you know the aspect ratio that you want your photo to be, you can use photo editing tools to crop your photos to the correct size.
To figure out the aspect ratio you need, check out this article here.
Once you figure that out, you can use the built-in editing tools in the iOS Photos app to make adjustments.
Select the photo you want to edit from your Camera Roll
Tap the crop button beneath your photo.

Tap the aspect ratio button in the top-right corner of the app. Aspect ratio options will populate along the bottom of the app.

Choose the option that best fits the block you want to use and tap Done.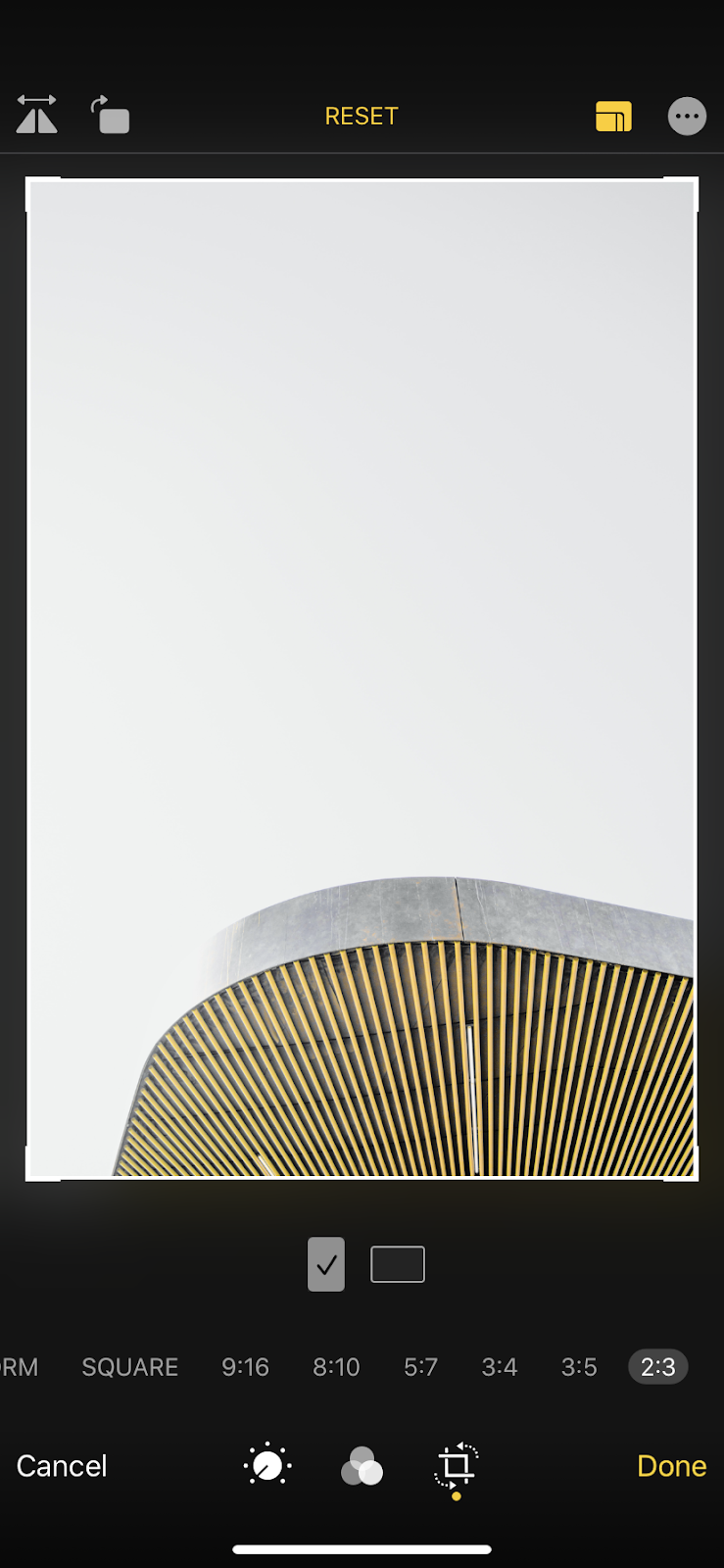 Insert the photo into the Photo Block that is sized to match the aspect ratio you chose.
Learn how to fix blurry photos.