Learn about the Grid Editor and more
Welcome to Universe, the first-ever website builder designed for your phone! Universe is composed of three main elements or sections that have so much to offer. From building your site to attracting viewers, learn all about it here.
The Grid Editor
The Grid is used to layout your site, then get it published on the internet. You have the ability to add rows to the grid and even change the dimensions which allow for more content on your site. To begin adding things such as text or images, simply place your finger in a square and then drag. You can make a Block as small or large as you want. After you've set up an area for your content, you're ready to begin adding Blocks to your site.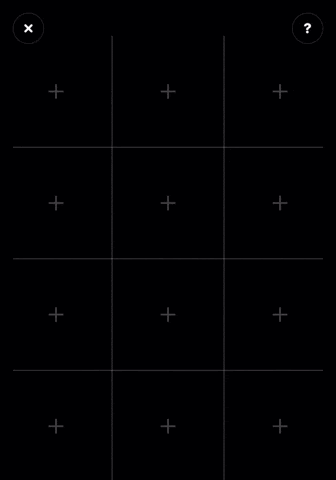 Blocks
Blocks enable you to add content to your site and customize it even further. After you set up an area to lay it out, you're ready to begin adding Blocks.
We currently offer 20 different Blocks that you can use on your site.
These include:
Text
Photo
Sell
Button
Download
Video
Gallery
Loop
Link
Contact
Subscribe
Map
Youtube
Soundcloud
Vimeo
Giphy
Shape
Shopify*
Cash*
Code*
*These Blocks require a Pro Subscription. To learn more about what a Pro subscription includes, read more here.
To add a Block to your site, make sure you have an area drawn out then tap your desired block which is located on the bottom of the grid.



After you've selected a block, you will have access to each Block's editor and settings where you can customize actions, colors, and more.
Dashboard
When you're not in the Grid, you are on the site dashboard. From the dashboard, you have control of your site's pages, commerce, analytics, and more!
On the Pages tab of the dashboard, you can create pages, move around existing ones, edit metadata, and more!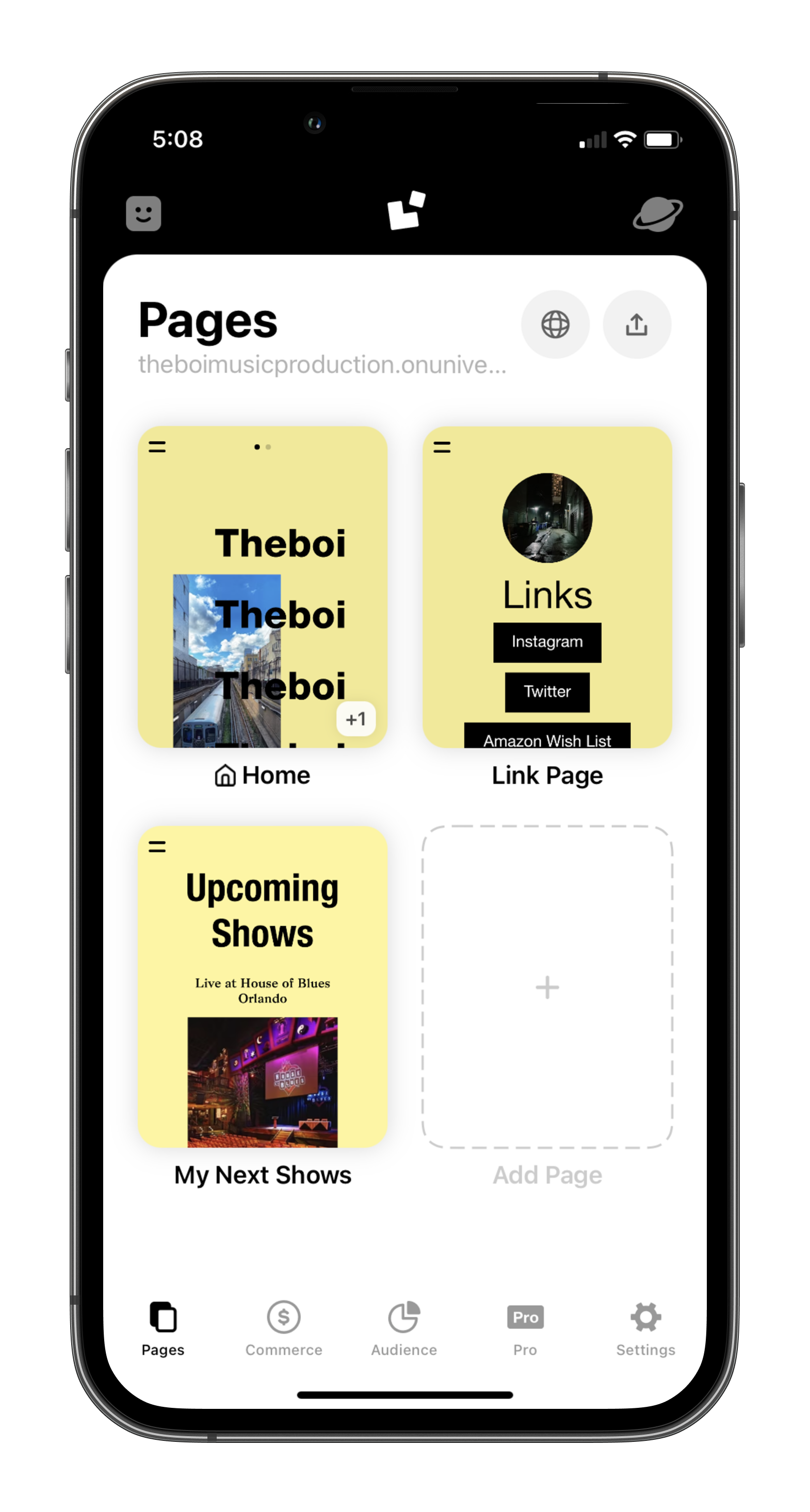 ---
Site Dashboard on macOS
The macOS Site Dashboard has the same look and feel as the iOS app. Rather than the tabs being located on the bottom of the app, they are located on the left hand side. You can use these side tabs to navigate to your pages, change app settings, cash out your earnings and more.