Give someone edit access to your site with Shared Sites on Universe
Shared Sites on Universe allows you to invite collaborators to manage your site and manage orders.
To invite a collaborator:
Tap the Settings tab in the bottom navigation of the app
Tap the Shared Sites option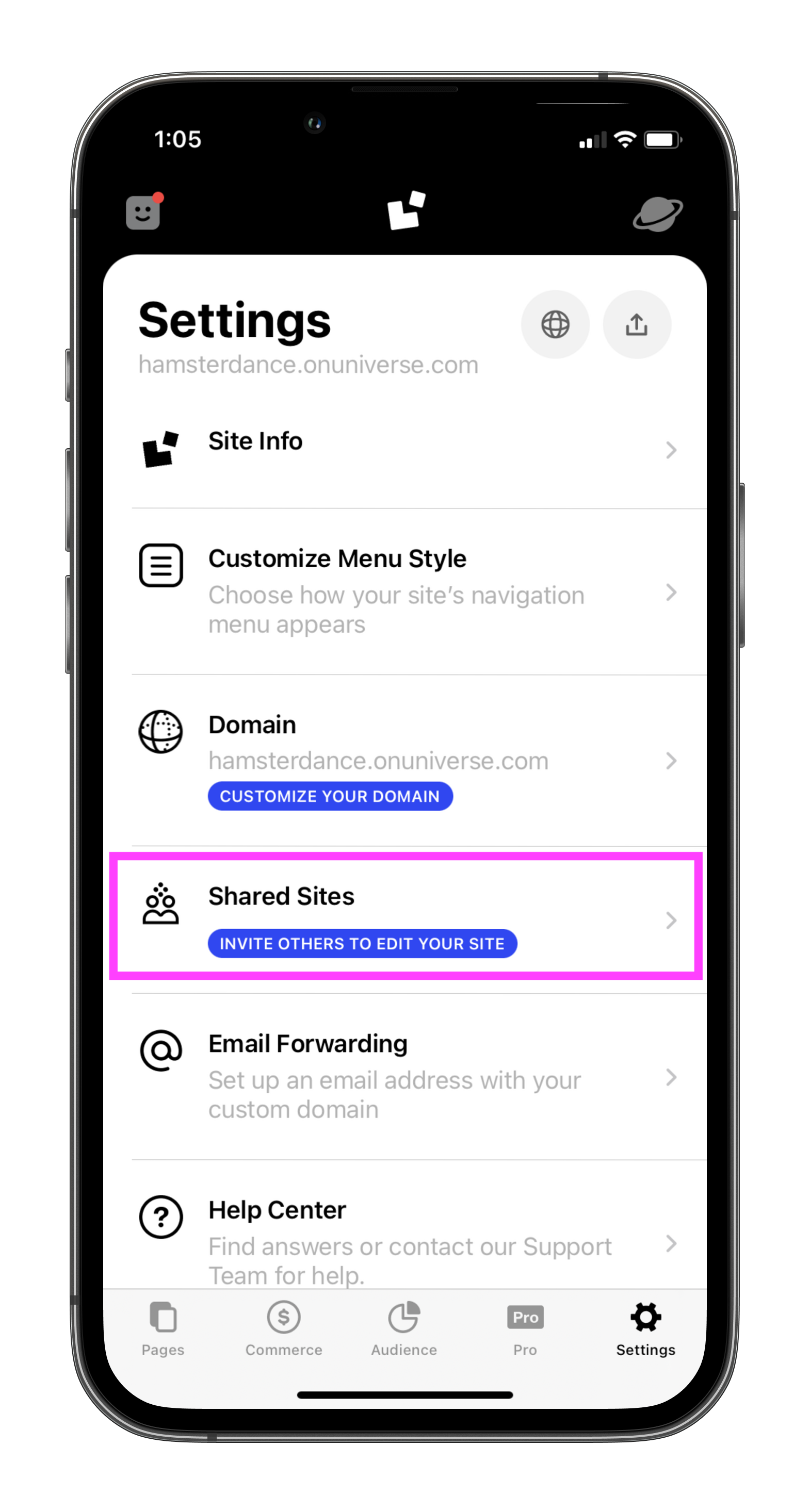 If you haven't created any invite codes yet, tap the blue + Invite a Collaborator button
An invite code will now be created for your site. Each single-use invite code is activated for 30 days before it expires.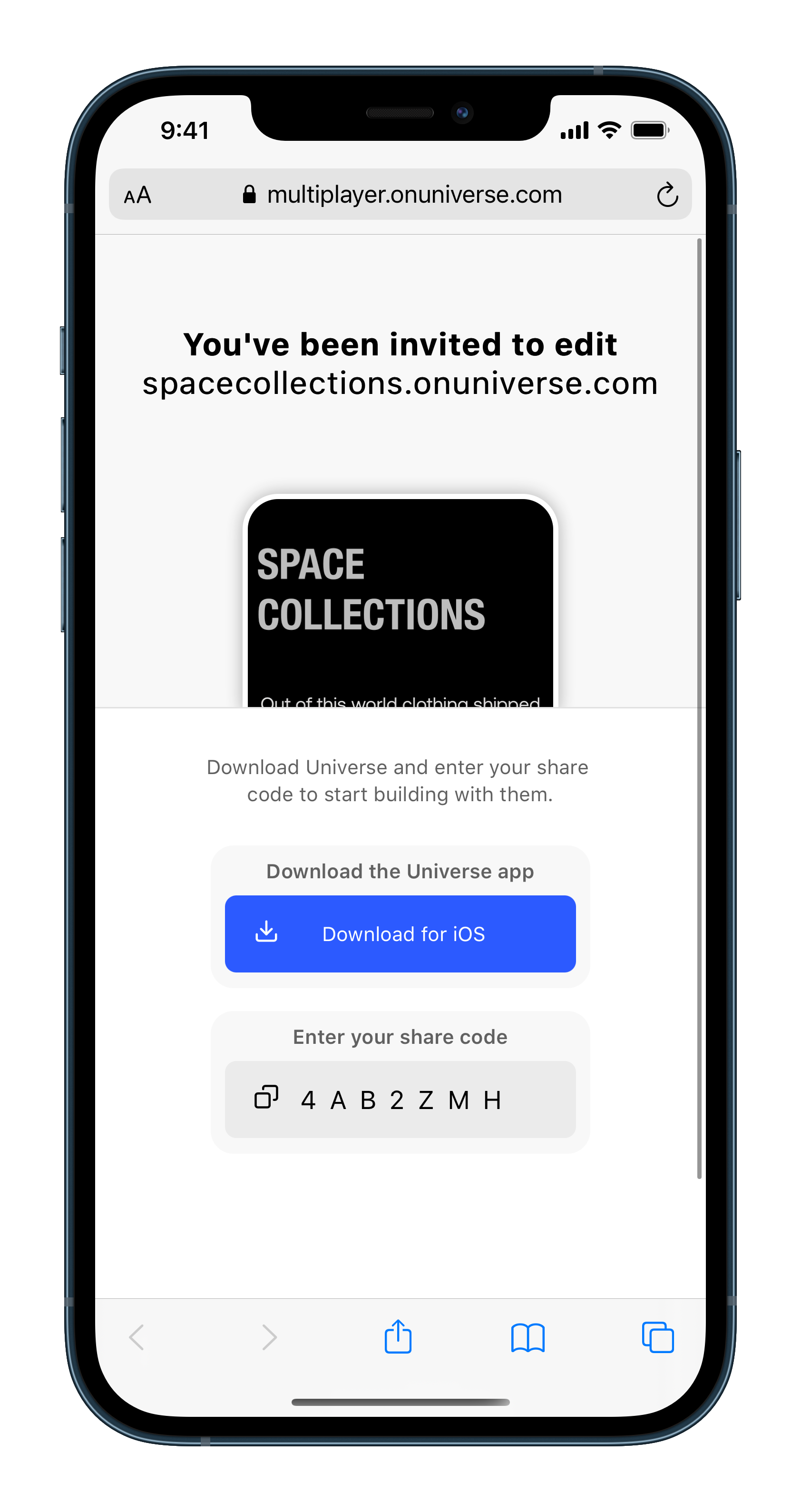 You can then share the invite code URL with someone via, text, email, airdrop, and more.