Building the site of your dreams doesn't have to be hard. It can feel like playing a game with the Univer.se Grid!
The Univer.se Grid Editor is what all Univer.se sites are created from. In a sense, the Grid Editor is like playing with blocks - you take them from the block picker, add them to your site, move them around, stack them, and send your creation to the world!
Adding blocks to your site to get started building is super easy. You can simply drag an area on the Grid Editor with your finger or tap the + icon in the lower left-hand corner of the app to add a new block to your site.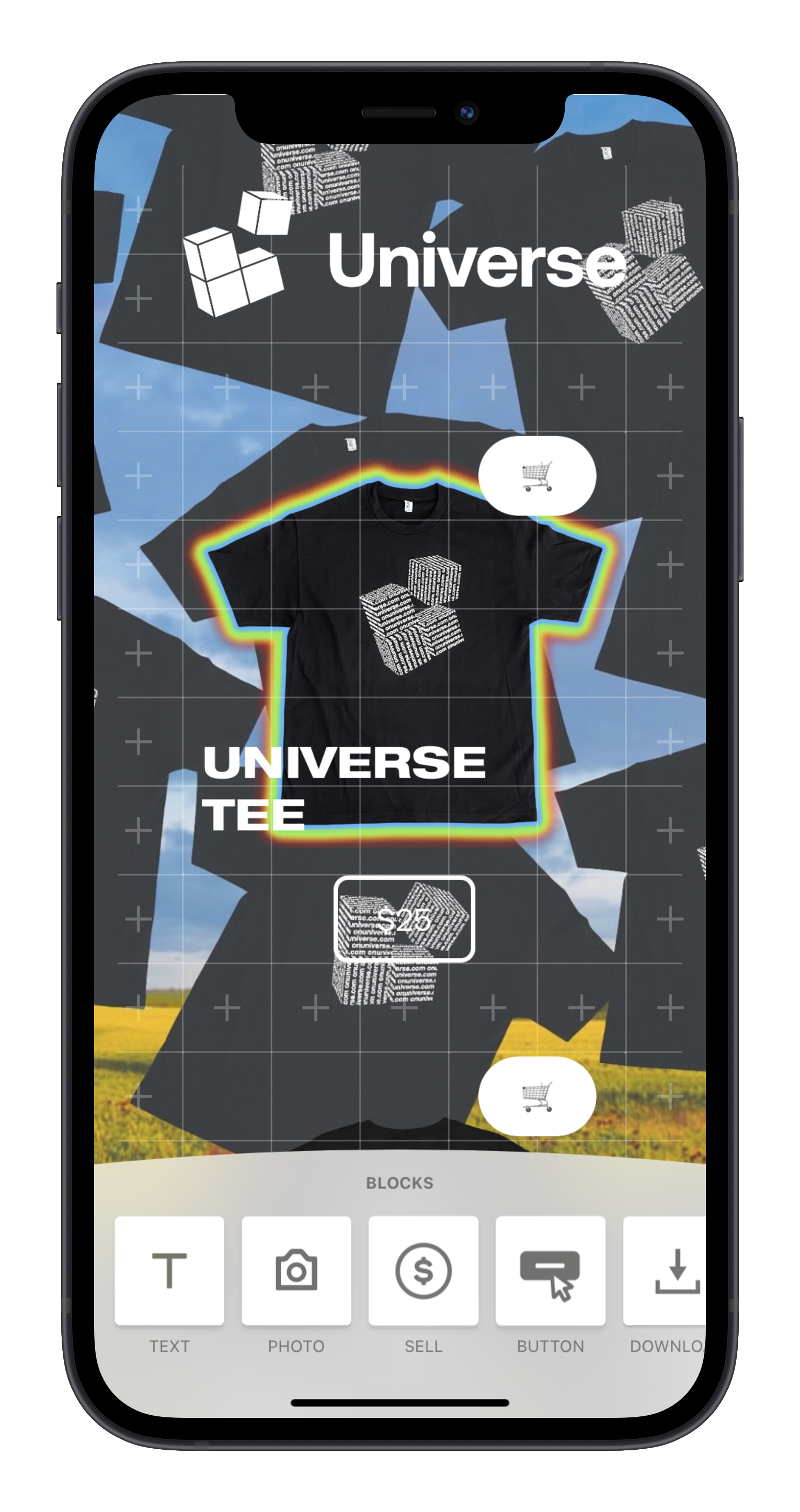 Once you've got your site filled up with content, you may want to add even more rows to make your site scroll! You can check out the article attached here for how to add more rows to your site.
Almost every block on Univer.se has the ability for you to customize its appearance and actions. After tapping on a block in the Grid Editor, you can always remove it by tapping the red trash can on the left, or save it by tapping the blue checkmark on the Block Settings Palette.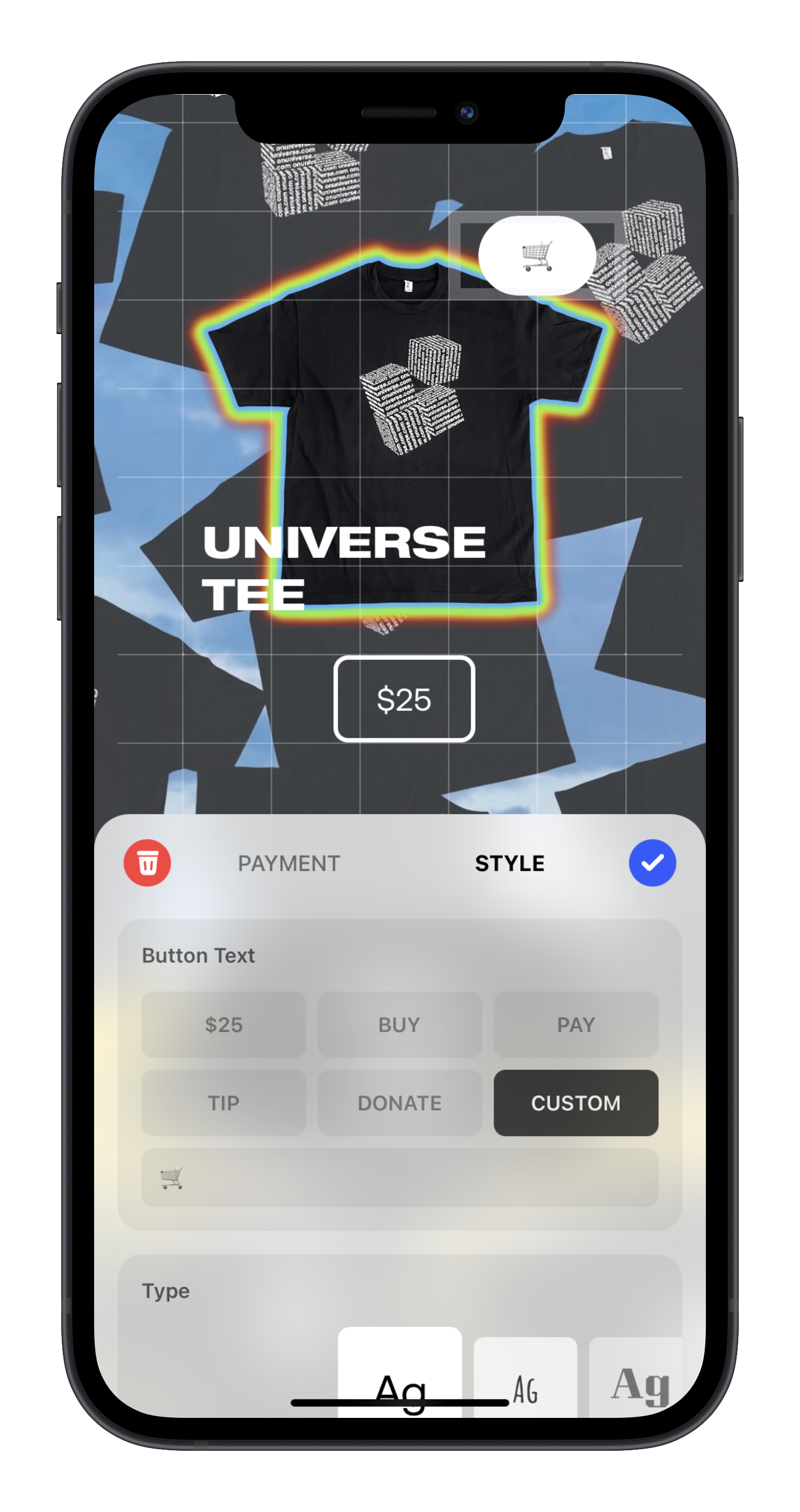 Blocks also have the ability to be copied and pasted across pages on Univer.se! You can copy a Block by holding on it and then selecting the Copy option when the options appear. You can then drag your finger anywhere on a site and tap the Paste Block button in the area you set out.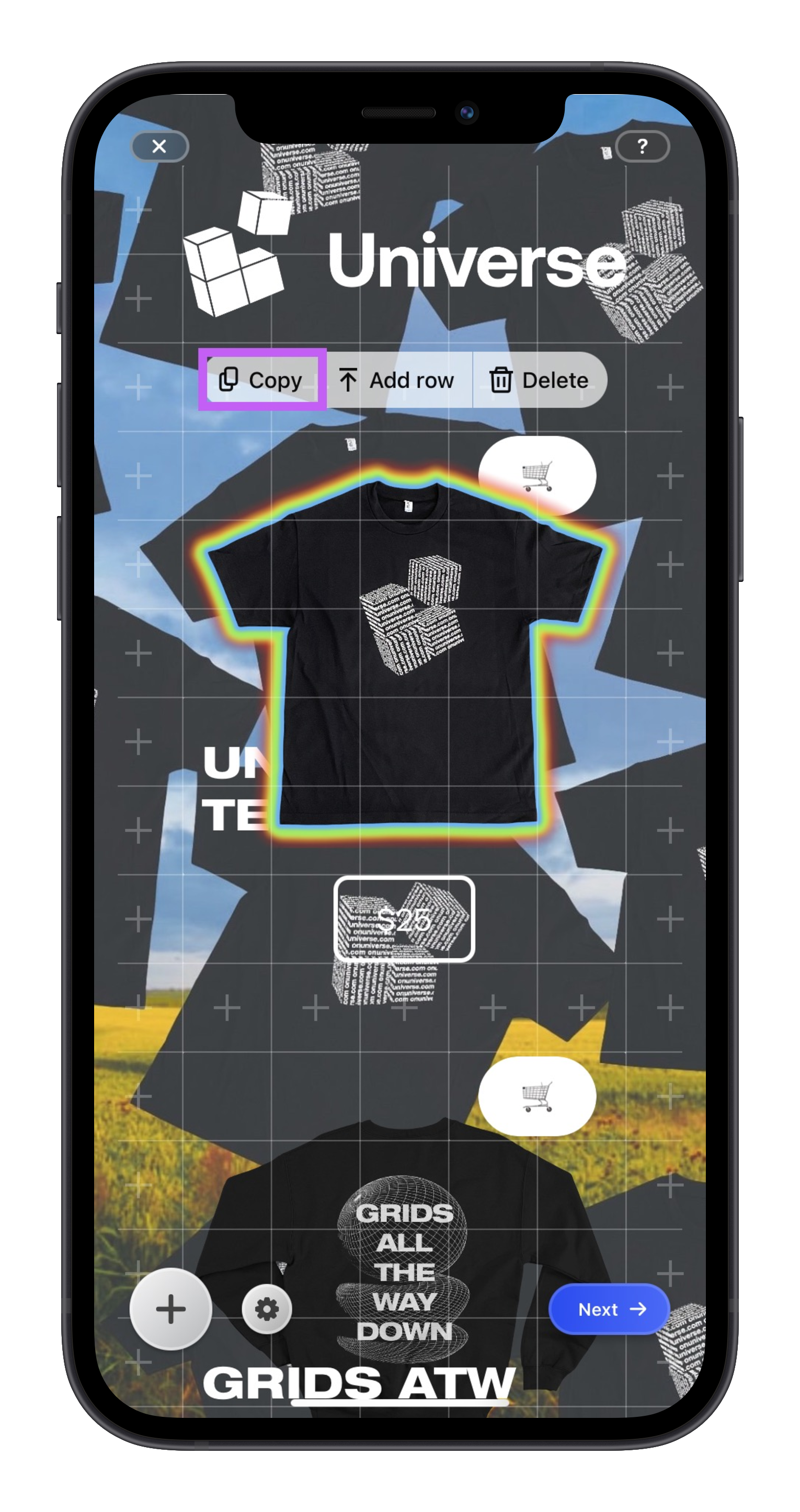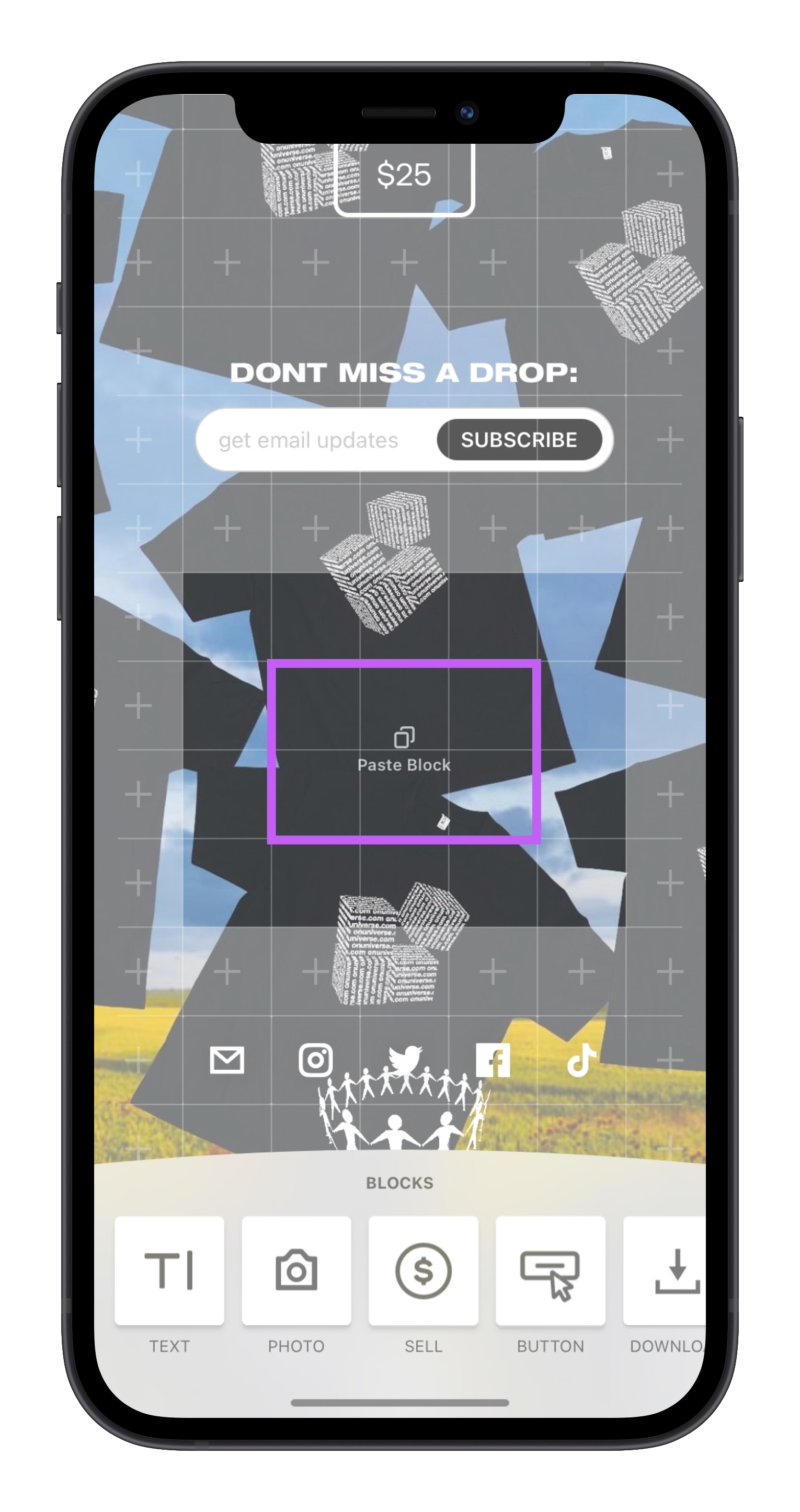 Go further with the Grid:
Univer.se Basics: Block Layering
How do I Invite a Collaborator?
How To Change the Background of a Page
How To Change the Number of Grid Columns
Need more help? Reach out to our Support Team in the Universse App or via email help@univer.se