This is what your site looks like before you publish!
Universe has a new default starter page! Think of this as a placeholder for your website if you leave the app before building or publishing a site.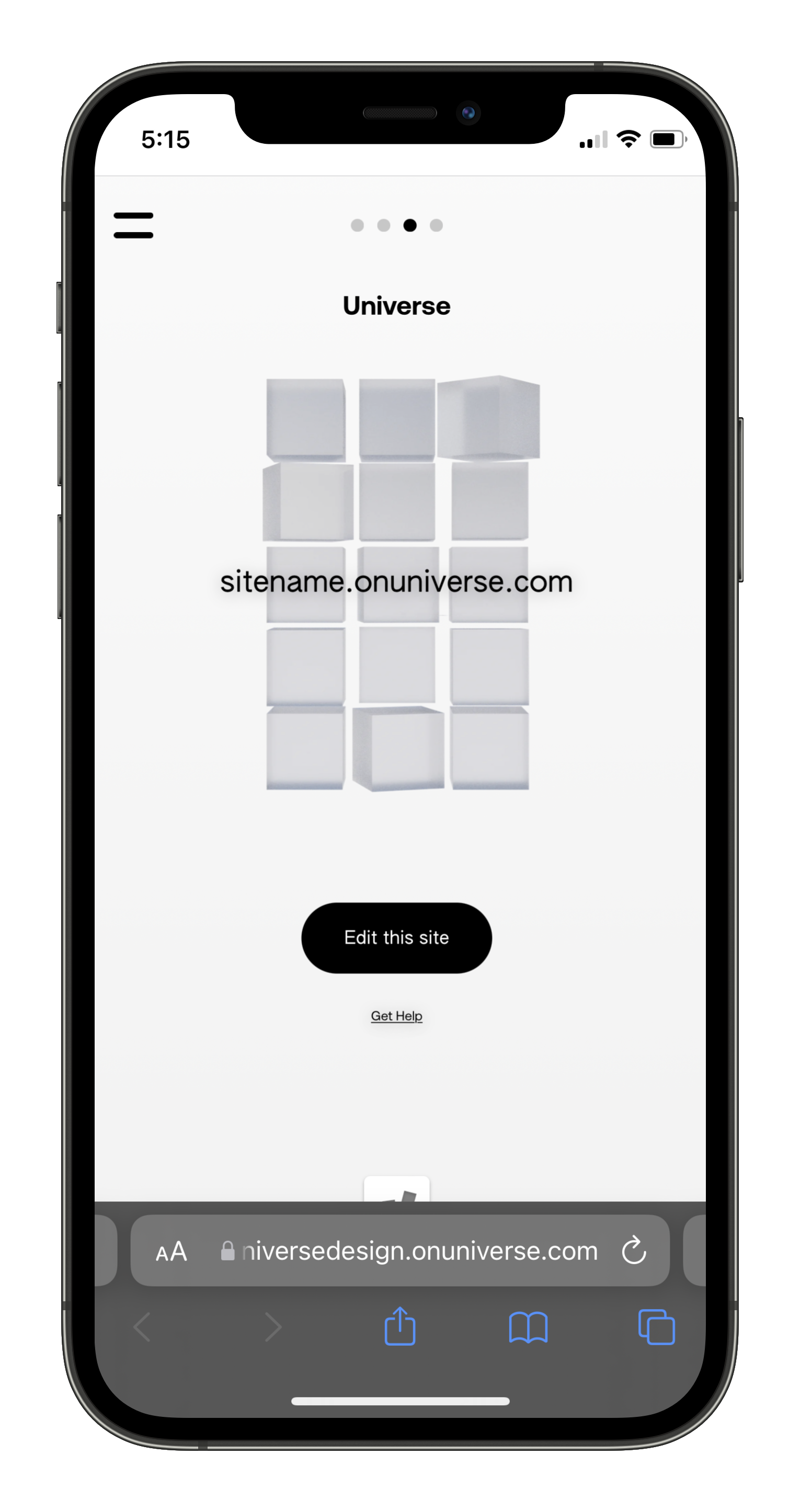 You now have a site that loads immediately on the web after domain creation. The default page will display your subdomain, a link to edit your page in the app, and an easy way to contact support.
🌟 Feel free to press "Get Help" from the starter page to chat with the Universe Support Team!