Some elements and blocks on Universe support gradients in the color palette
When building your site on Universe, you'll notice that certain blocks and site elements such as the page background and site menu allow you to fully customize the colors. Some of these allow you to even create a gradient of colors where you can fully adjust the degrees and style of how they appear!
To create a gradient:
While most blocks on Universe support custom colors and gradients, not all of them do. If a block supports gradients, you'll be able to tap on the Style tab of a block and customize the gradient. The page background feature does support gradients.
Once you're on a color palette or the background editor, you're able to head over to the Gradients section to choose one of our preset gradients. You can swipe on these to explore more!
You're also able to create your own gradients with unlimited colors/stops. To do this, head over to the Custom tab in the color palette and make sure you're on the Gradient option
You can change stop colors by tapping on them in the slider
You're also able to edit to direction the gradient appears by dragging the degree slider or fine-tuning it by tapping the stepper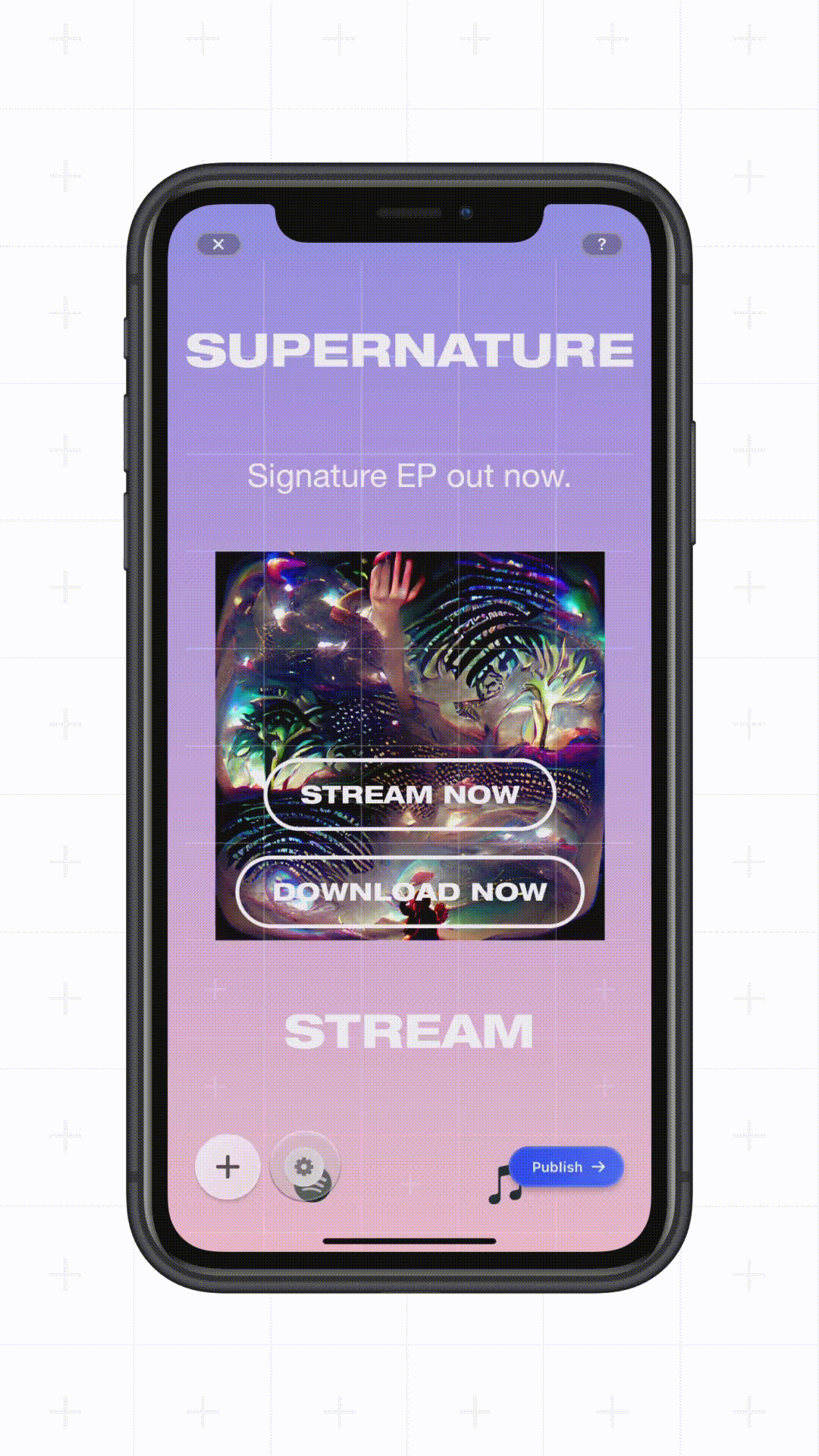 To add a new stop color:
The the + icon on the left-hand-side of the gradient stops slide. You can then tap on the new stop to adjust the color!
To remove a stop color:
Tap on the stop in the slider and then tap the trash can icon to the left of it