All about the Text Block!
The Text Block is free for all users to add to their site. To begin adding text on your site, draw out the desired area on the Grid, then add the Text Block from the carousel of options.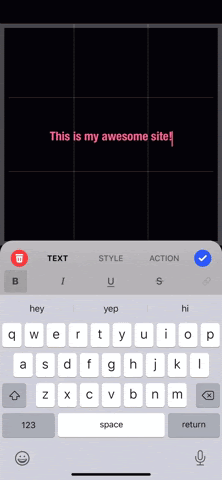 Adding and Editing Text
When you add the Text Block, make sure you're on the Text tab and just start typing!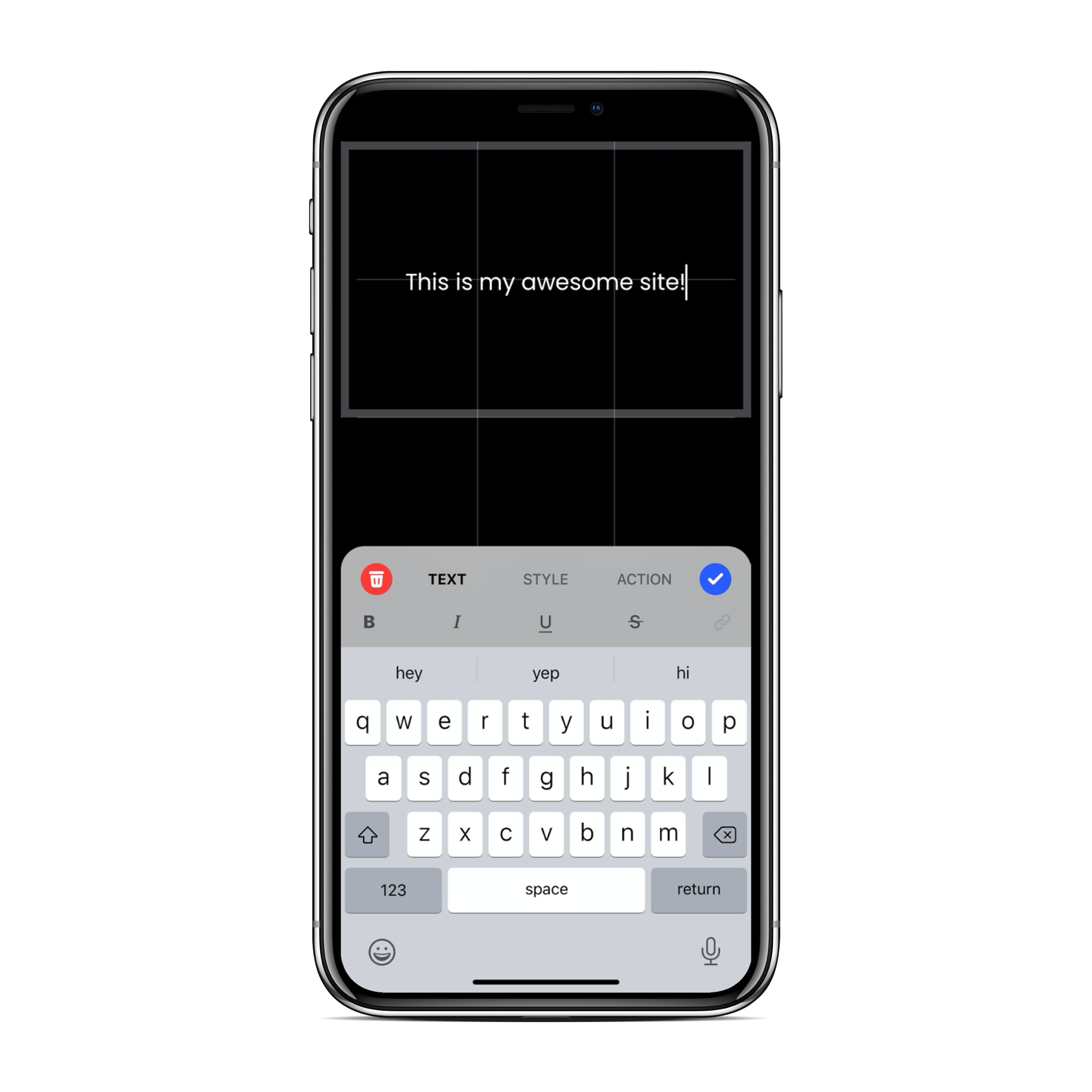 From the Text tab, you can make the text bold, italic, have an underline or strikethrough, as well as a link attached to particular words or phrases. To do this type of styling, highlight a word or phrase, and then use the toolset located above your keyboard.
Styling
The Text Block also allows you to take the styling even further than underlining and bolding text! Head over to the Style tab on the Text Block and you'll notice a couple of options for styling your text. The first is to select one of our preset Theme Text Styles. This is an easy way to get started and you can even edit these options by selecting 'Edit' next to the Text Style you wish to adjust. 

The second option is to create your own custom Text Style using the Custom tab. Here you can change the font, text size, position, and color.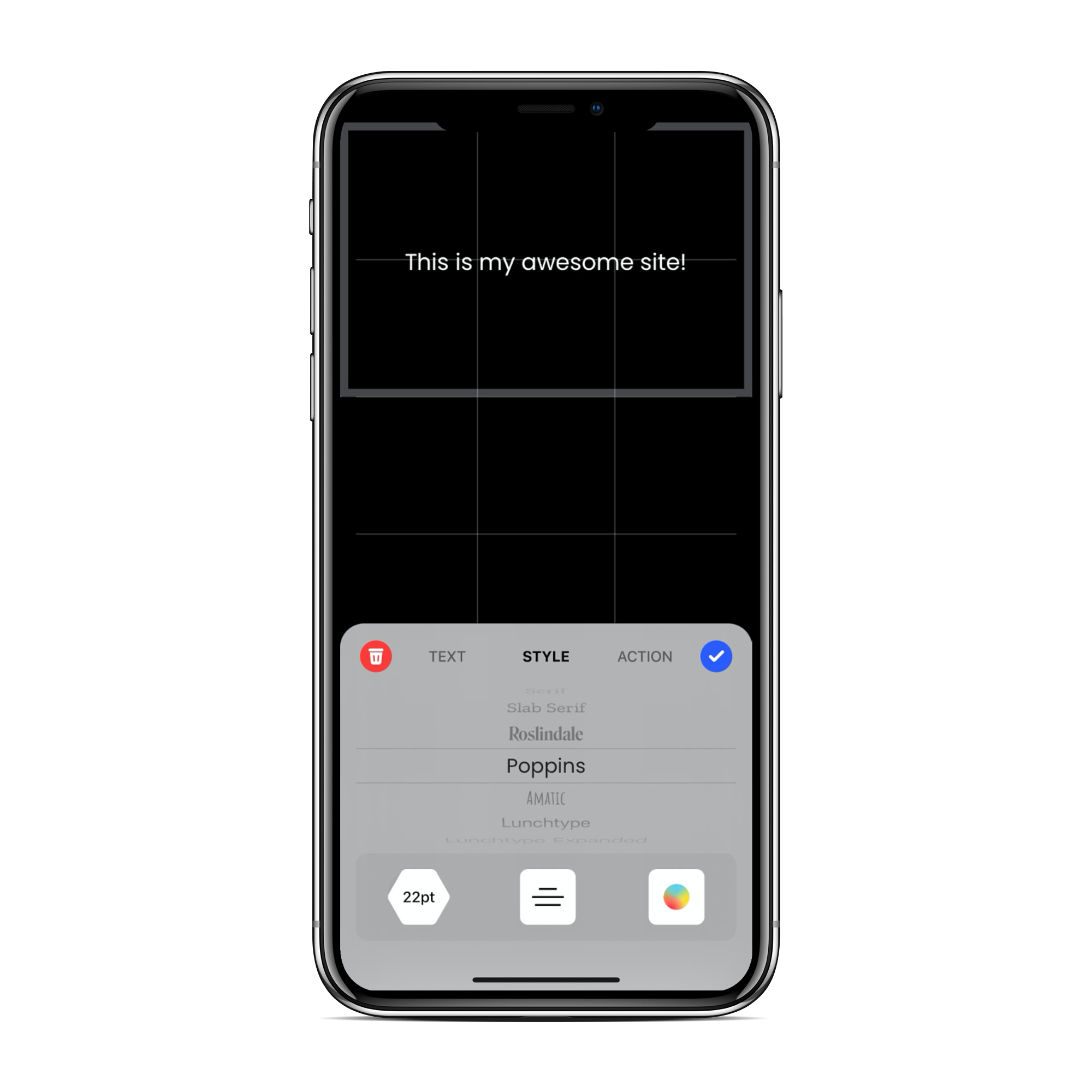 Change the font: Scroll through the font wheel until you find one that you like.
Edit the text size: Tap on the text size located in the bottom-left of the Style tab for the text. You can either use the slider to choose a size, or directly tap on the number to input your own.
Change the text position: You can change where the text is aligned inside of the Text Block by tapping the bottom-middle button on the Text Block Style tab.
Change the text and/or background color: You can choose from a ton of preset colors & gradients; or choose custom colors & gradients by inputting a Hex Color, selecting a color using an eye dropper tool, or navigating around a color wheel to use for your text. 
Adjust the Text Spacing: You can control the space between Characters, Lines, and Paragraphs by tapping Text Spacing under the Text Block Style tab.
Adding an Action
There are two ways that you can add an action to your site. You can highlight specific text like we talked about above, or use the Action tab. Rather than having an individual word or phrase link somewhere, the Action tab provides a variety of options and places to link to.
These include:
Another page on your Univer.se site
Another website page
An email
A phone number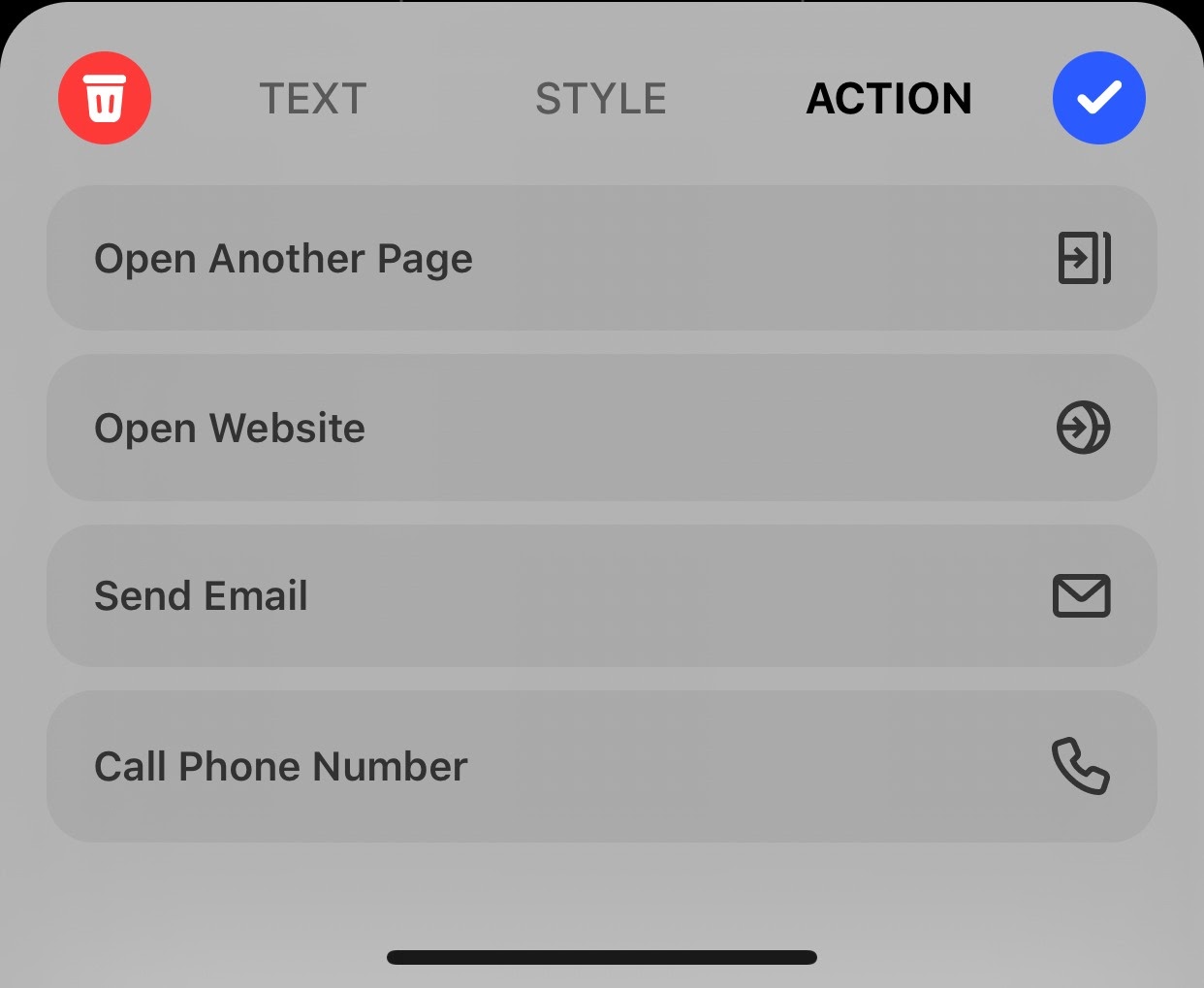 👉 If you need help getting started or adding blocks to your site, check out our getting started with Univer.se resources.
Need more help? Reach out to our Support Team in the Universse App or via email help@univer.se