After an order has been placed on your website, you now have the ability to manage everything shipping related. You can instantly create a shipping label using Universe Shipping, send the package out via USPS or UPS, and an email will be sent to your customer with their tracking number.
To generate a shipping label:
Tap on the order from the Payments page in the Commerce tab of the app. On this page, you are able to view and manage all orders that were received on your site.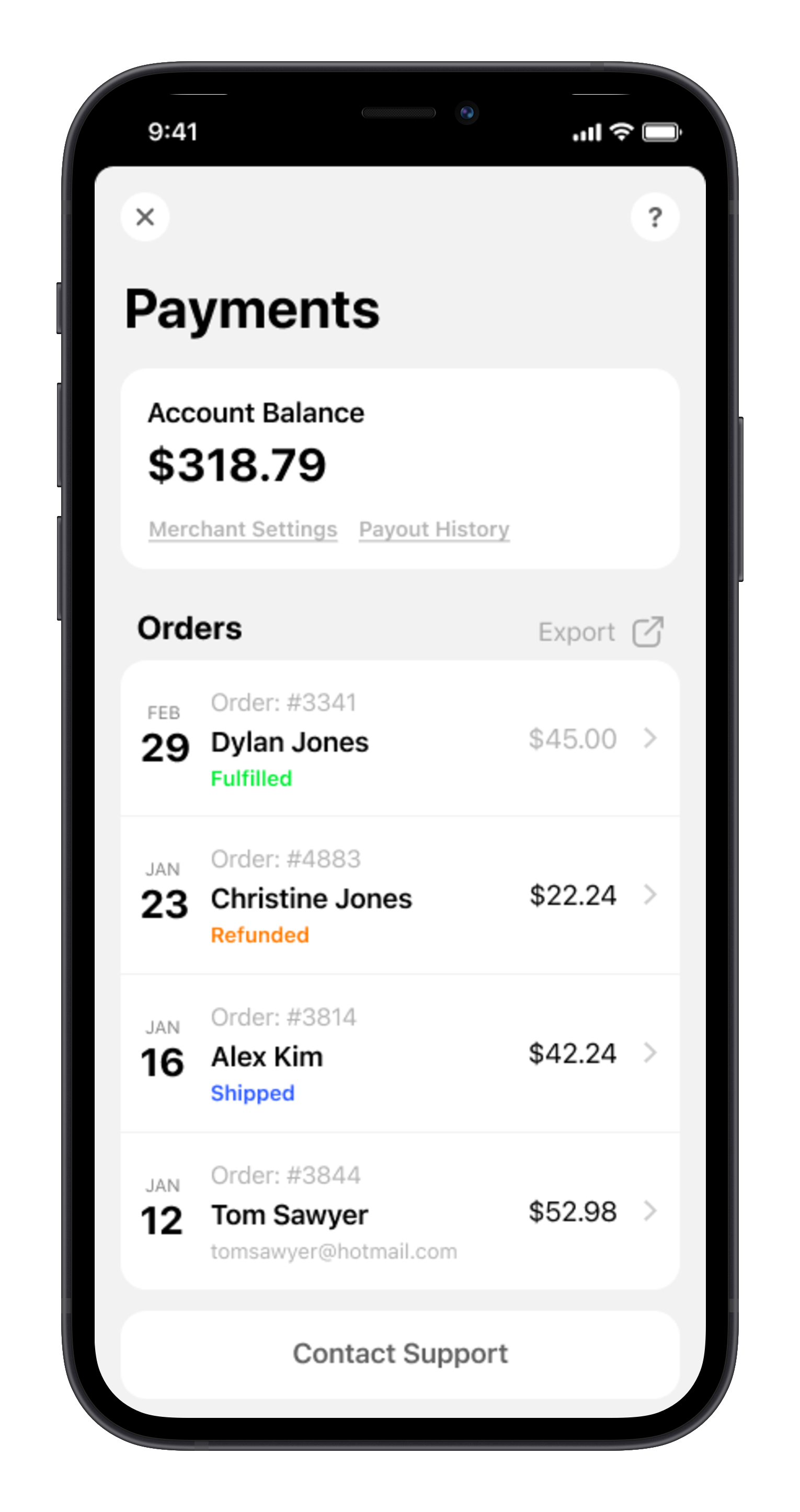 After you've tapped on the desired order, tap on the blue "Print Shipping Label" option.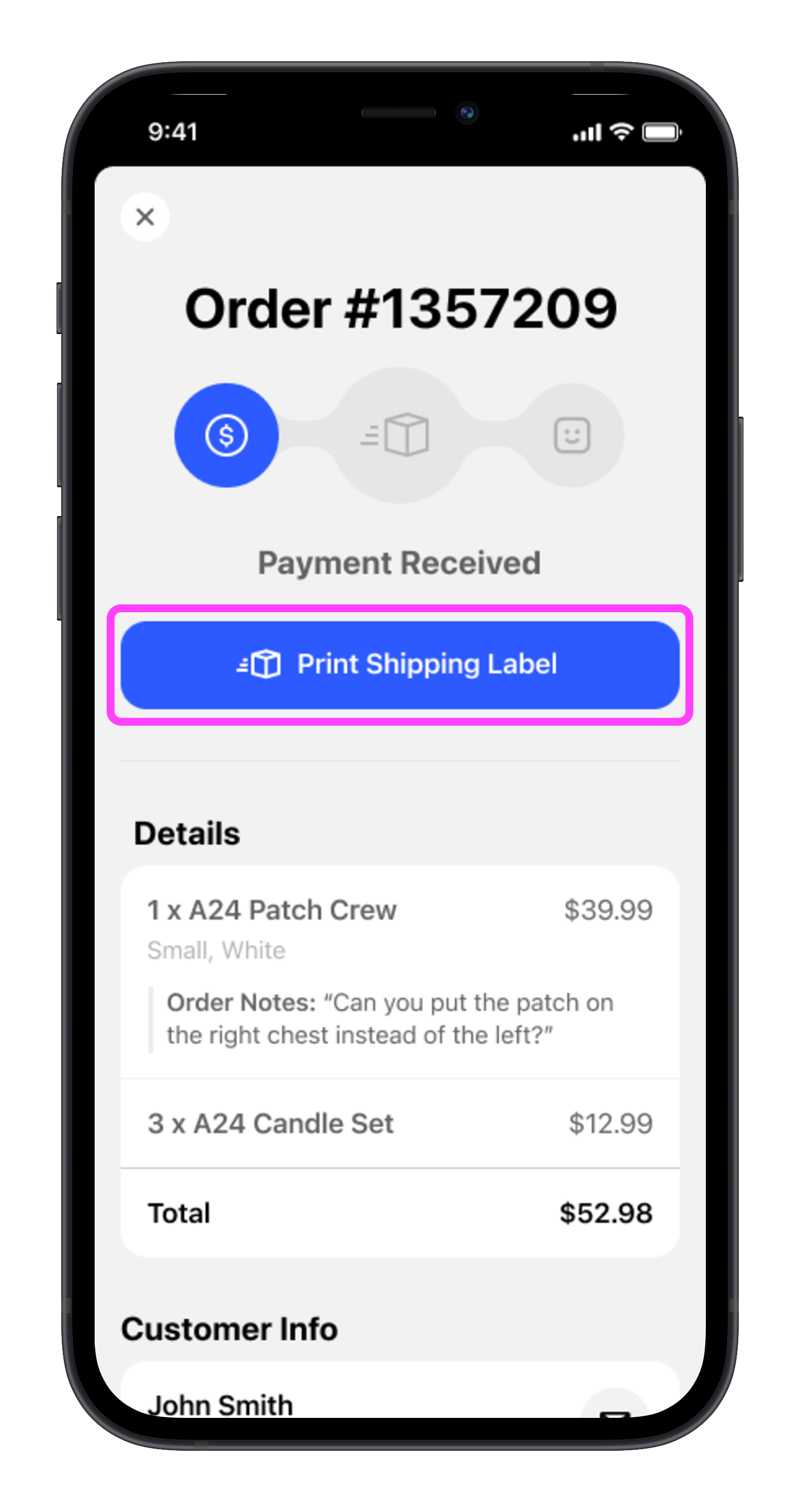 Once tapped, a drawer containing basic shipping information will appear. Enter shipping address and package weight, this will determine the cost. The address you entered when signing up as a merchant will be used by default. To use another address, tap the pencil icon on this page. Please note that if the customer ordered multiple items (from the shopping cart), they all must be shipped in the same box as it is currently only possible to generate one shipping label per order.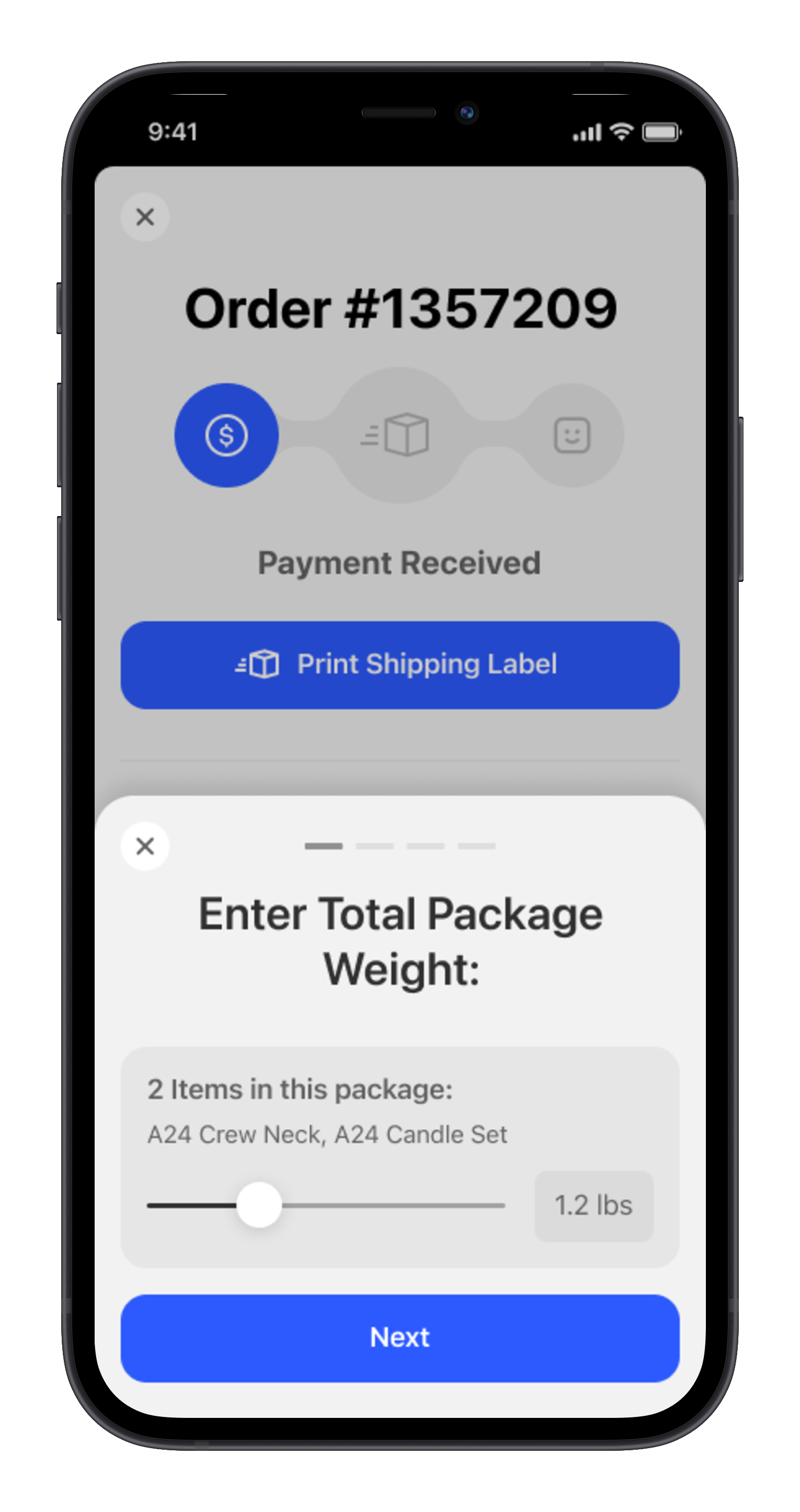 You can either use the slider to select the item weight, or tap the item weight number next to slider to enter a custom weight. It is important to get the package weight correct (after placing the item in the packaging) to avoid unexpected shipping costs from the postmaster.
After you've entered the package details, choose a shipping option. Universe Shipping partners with USPS and UPS. We offer a variety of different timeframes and options for you to choose from.
👉 MEDIA MAIL can only be used for media items. Ex. books, films, printed music and test materials, video and sound recordings, Computer-readable media.
For more information about what shipping option to choose check out this article: What Shipping Option Do I Pick
Once you've found your desired shipping option, tap on it! You are now taken to the payment confirmation screen. If everything looks correct, tap the blue "Pay $X.XX & Print Label" button. The shipping cost will be deducted from your merchant account in Universe.
How much do I charge for shipping?

Once you buy a label you can't edit it and refunds cannot be issued, so ensure your customer's information is correct.
👉 After you've paid for the shipping label, you can print straight from your phone or email, text, or airdrop to your computer to print.
The iOS Share Sheet will open. If your device is connected to a wireless printer, you can directly print from this sheet.
Once the item enters transit, your customer will receive an email containing their tracking information. The email will appear as follows:
You can also directly track the package and see the shipping status from the order detail page. If needed, you can tap the "Print Shipping Label" to reprint the shipping label.